It didn't take long for climate change to disappear from the headlines. After a huge media focus at COP26, climate change was overtaken in news terms by the Omicron variant, and responses to that, and then by all the reports of No 10 parties against Covid rules ("Partygate") and chaos at the top of UK politics.
However, issues to do with climate change have surfaced as part of the argument inside the Conservative Party.
Those opposed to Boris Johnson, in his party and in parts of the media, have been casting doubt on net zero, action on climate change etc. A lot of this is in the context of rising energy costs and green levies, but transport, especially the commitment to phase out petrol and diesel cars and vans, is also in the sights of some Government critics.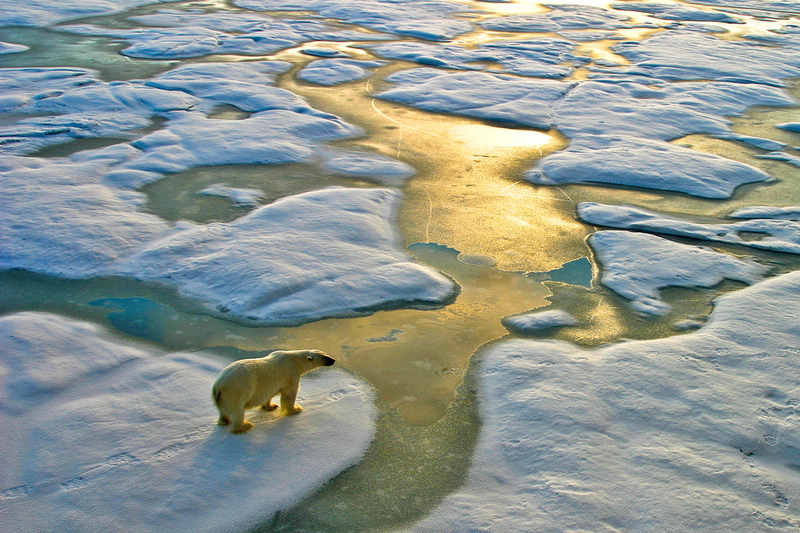 There are, I think, a number of miscon­ceptions around this, about public and political opinion.
First, there is a view among some politicians and commentators that climate change and environmental issues are only a concern among the middle classes, maybe southerners, and that "ordinary people" don't see tackling them as a priority, or, indeed, are actively opposed to any measures that do so. There are those who believe the Government can regain its popularity, under the current or new prime minister, by ditching any commitment or measures to tackle climate change.
While once it might have been true that environmental issues were a niche concern, there's been a lot of polling more recently that shows this is not now the case.
Large majorities see climate change as a real issue and want action taken on it. In some polling, environment/climate change is now ranking near the top of people's concerns, after Covid and the economy and alongside immigration. More detailed polling shows a willingness among a majority to take action on the environment even if this has an impact on the economy.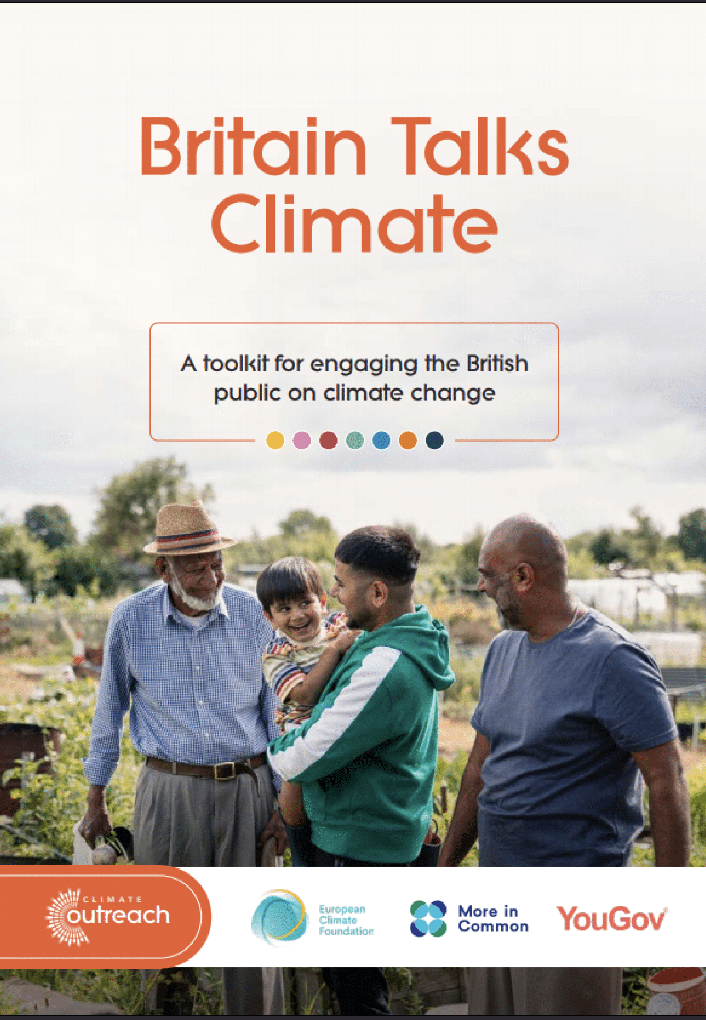 As importantly, this concern is spread across all ages and classes. A report by Climate Outreach in November 2020, Britain Talks Climate, divides people into seven different segments based on their "core beliefs", such as "Civic Pragmatists", "Loyal Nationals" etc.
A further report in September 2021, Britain Talks COP26, focused on the two groups mentioned and found common concerns were stronger than differences – for example, 35% of people indicated they would be very or somewhat likely to drive an electric car in the future.
This suggests that politicians and commentators who think that action on climate change is a minority or elite interest are not really listening. And it seems that even the politicians saying this – the "Net Zero Scrutiny Group" etc. – have far fewer supporters among Conservative MPs than the groups supporting action on the environment like the Conservative Environment Network. Conservative mayors such as Andy Street and Ben Houchen have embraced the decarbonisation agenda, along with many councillors.
However, this high level support for action on climate change comes under pressure when practical and concrete measures are proposed to do something about it, and it's here that there are real issues.
We have seen low-traffic neighbourhoods (LTNs) introduced in many parts of London and in other cities spark dissent among those around them and, in some cases, within them. Almost every measure to tackle traffic and pollution has sparked opposition, some of it large scale.
The issues raised by those opposing such schemes are real and it's not possible just to pretend that, for example, there isn't a problem on the roads around LTNs.
We have also seen controversy erupt with the Greater Manchester clean air zone (CAZ), where charges on some vehicles have been delayed after criticism from the Prime Minister.
There has been a strong campaign against any charges, led by taxi and van drivers but supported by others, including car drivers who think (incorrectly) that their vehicle is about to be charged (or, indeed, are replaying rumours that all vehicles, except electric ones, will be banned).
While some of those objecting don't like the whole idea, others are looking for better compensation and opportunities to get cleaner vehicles.
There are also issues with people living outside Greater Manchester who travel into the charging area and do business there – they are ineligible for any support.
Road pricing
If CAZs are controversial, road pricing will be more so. Mayor of London Sadiq Khan has come out in favour of a road charging scheme for London, picking up on research that shows that some kind of charging will be essential to meet his target to get London to net-zero carbon emissions by 2030. The research shows that cuts in traffic levels, around 27% on the central scenario, will be essential to meet this target, and "smart road pricing" is required to help achieve this.
The mayor has used this research to "start a earnest conversation" with Londoners about ways to reduce car use, ease congestion and cut air pollution, pointing to a recent episode when pollution was so high that people were advised not to exercise outdoors. However, he has also said that the technology won't be ready for pay-per-mile motoring for a few years, so has suggested some measures that could be brought in earlier, such as a "clean air charge" or extension of the current ultra-low emission zone (ULEZ).
This is potentially huge – London moving towards road charging could bring with it other cities, here and in other countries. But, it will face huge issues too, in terms of impacts on individuals and businesses and on those living outside London.
The politics will be difficult, for these and other schemes – the campaign against the Greater Manchester CAZ draws on memories of the campaign against a congestion charging scheme there, which was overwhelmingly defeated in a referendum in 2008, and has coloured transport politics in that city ever since.
That CAZ was one of the issues covered in an excellent article in the previous issue of Smart Transport by Laura Laker on winning hearts and minds.
Birmingham has already introduced its CAZ and those involved had some good insights into how to win over people. This included "bold leadership from the top", but I think we can identify a number of other guidelines on how to implement, in practice and on the ground, the measures that will deliver the cuts in carbon emissions, air pollution and congestion that are needed.
A key feature is to have a package of measures, rather than focus on one single element. This has come through strongly from the various climate assemblies held around the country and other work with focus groups and deliberative polling.
Decarbonising transport
The IPPR (Institute for Public Policy Research) environmental justice commission produced a report last year on decarbonising transport, which included results from citizens' juries held in various parts of the country. This, and other such exercises, have seen people placing a greater emphasis on ensuring that decarbonising transport is done fairly, with much better and cheaper public transport, reform of the planning system so people can access what they need locally, more support for people, especially on low incomes, to change their travel and reallocating public funding from road building to supporting people and nature.
The Climate Assembly that reported to the UK Parliament in 2020 also included very strong limits on larger vehicles.
As Professor Jillian Anable, who advised the assembly, has commented, people understood the need to make trade-offs: "designing a meaningful and effective decarbonisation agenda is not about the acceptance of individual policies – it is about which particular combination of hard choices is acceptable" .
I'd argue that generous helpings of 'carrots' might be necessary here – cheap/free public transport and more of it, funding to help people and businesses change vehicles and travel, new travel options like e-scooters and e-bikes and so on. These might not pass strict business case tests, but they are essential to win people over.
All this also suggests that, in developing measures, old style 'consultation' might need to be replaced or at least supplemented by other means of communication and public engagement. I know one council that is planning to experiment with two LTNs, one with community design to develop the options and one with a more traditional approach where people are presented with a proposal and invited to give their views. It will look at how each of these work and see what lessons each gives them in terms of local support and buy-in.
This will be interesting.
In general, there are a number of ways of involving people so they feel they own the decisions about their area.
There might also need to be a willingness to introduce schemes and measures and adjust them, then see what people think. The experimental schemes introduced during the pandemic haven't been a good advert for this, because, as the then Greater Manchester transport commissioner Chris Boardman said, "people felt things were being done to them instead of with them". (In January, it was announced that Boardman is to take up the interim role as England's first walking and cycling commissioner at Active Travel England based in York).
Stockholm lessons
However, some schemes have been accepted after initial opposition. And there are lessons from Stockholm, which introduced a congestion charge in 2006 on an experimental basis and then asked people if they wanted to keep it, producing an overwhelming majority in support. Consulting on whether to remove an existing scheme may produce different results from consulting on a hypothetical scheme in advance.
Other guidelines on implementing traffic reduction schemes in practice might be about coalitions and voices. Often, support for such measures comes (or appears to be coming) mainly from environmental groups, cycling groups and the like, while opposition comes (or can be presented as coming) from "ordinary" people – small businesses, traders, taxi drivers etc. and some residents.
The IPPR report made the case for broader coalitions to tackle climate change and change travel behaviour, involving anti-poverty groups and focusing on fairness and social justice.
There is also an issue about the voices that are heard supporting such measures. Some of my best friends are white, male, middle class cyclists, but it might be that in public and media debates, their voices will be less convincing that those of others that benefit from cutting traffic – for example, asthma sufferers, head teachers, parents and also businesspeople who can see benefits from having better public spaces with less traffic.
Councils and administrations promoting controversial transport measures can rally such supporters, but it might be more convincing if it is done by independent groups.
I think some campaign groups might do well to devote resources to actively support decision-makers in implementing controversial policies.
There is a bit of a tendency for groups to campaign for such measures, and then move on to their next campaign once a mayor or council (or Government) has committed to them. Sticking around to support these measures and standing up for public health and climate action against vocal opposition might in the long run lead to more successes as others follow, rather than getting more commitments that then get rolled back in the face of public opposition.
There's also something here about telling compelling stories. I was talking to a senior environment reporter, who said that those supporting sustainable transport were not good at laying out compelling narratives and finding ordinary people that journalists could interview who can explain how such schemes will benefit them. Instead, they use jargon – for example "modal shift", which means nothing to editors, rather than "healthy transport".

Convincing narratives
Against this, opponents of measures to decarbonise transport talk about specifics – costs to them and businesses, inconvenience and waste of time and money. Coming up with convincing narratives about the benefits of decarbonising transport will be essential to win battles on the ground.
Smart Transport has a part to play here. The members of the ST board are involved, with their partners, in lots of interesting practical initiatives around the country, showing that decarbonising transport works and that people and businesses can be offered better and cheaper alternatives to single occupancy journeys in petrol and diesel cars.
In future issues of this journal and on our website we'll be featuring some of these initiatives and case studies, showing what is possible and drawing out lessons. These might help in convincing others – including current and future prime ministers – that action to decarbonise transport is both possible and desirable.