Finnish automotive manufacturer Valmet has started prototyping electric urban mobility vehicles ahead of a launch in 2021.
Valmet is one of the world's largest vehicle contract manufacturers and engineering service providers focusing on electric mobility, but is expanding its site in Helmstadt-Bargen, Baden-Württemberg, Germany, to produce its own EVs next year.
These new EVs will be "small series" productions, so won't be mass produced, but will instead be built specifically for companies looking to introduce new urban mobility services.
​Valmet has a history with producing small series EVs as it worked with Think Global to produce its electric city car (pictured) and with Fisker Automotive on its Karma plug-in range-extended electric sports saloon.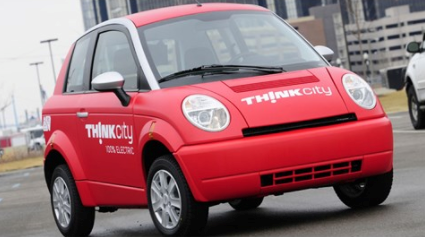 Valmut is still at the prototyping stage so has not shared images of what the new EVs will look like, but it's likely they will be small city cars.
Dr. Robert Hentschel, Valmet Automotive senior vice president engineering, said: "We have already had interest in the new prototype vehicles, especially from start-up companies and firms that are entering the market with innovative mobility solutions."
Valmet's factory in Germany has a production space of around 8,500 square meters and it has a small team of 62 working on body construction, mechanics and models.