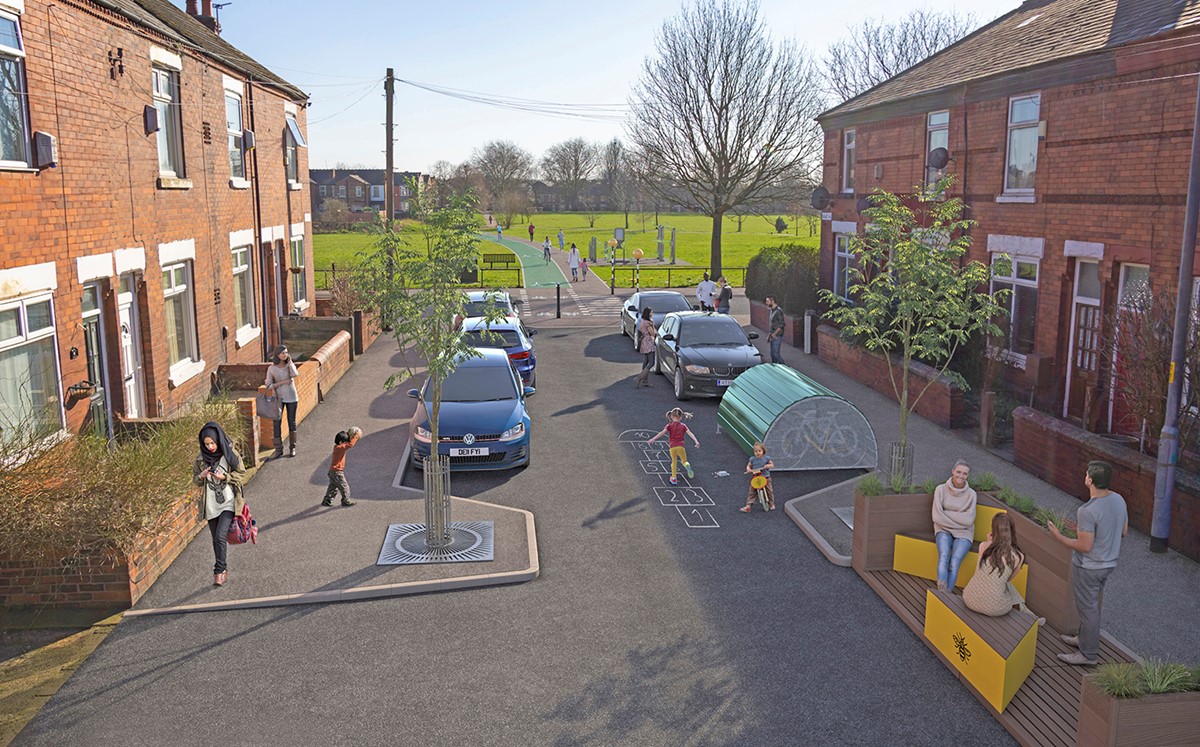 Low-traffic neighbourhoods, mobility hubs and 15-minute neighbourhoods will be discussed at next week's Virtual Smart Transport Conference as part of the 'Place-based solutions to decarbonise transport' breakout session.
Decarbonisation is a key theme of the conference, which takes place online over two half days (June 8 and 9), and is free to attend.
During the breakout session, Sam Li, senior innovation officer at Transport for Greater Manchester (TfGM) will share how Greater Manchester is introducing 15-minute neighbourhoods and the implications of doing that for freight and distribution networks. He will also give an update on TfGM's mobility hubs project.
Transport consultant Mike Axon, who has more than 25 years' experience in the development industry, will explain why traditional 'predict and provide' transport models don't work for new developments and 'vision and validate' should be adopted instead. He will also outline the importance of community hubs.
Oliver Johnson, UK lead electrification at ABB, will demonstrate how the private sector can support cities with placed-based solutions.
There are seven other breakout sessions across the two days: addressing urban air quality; switching to electric; achieving modal shift; decarbonising freight; transport outside cities; data and new mobility trends; and universal and inclusive transport.
Each will feature a live panel debate, giving delegates the chance to put their questions to the expert speakers.
Smart Transport would like to thank its Headline Strategic Partners for their support with this virtual event including ABB, Centrica, DAF Trucks, Enterprise, FedEx, Geotab, LeasePlan, Liberty Charge, Macquarie, Raleigh, Renault and Worldline.
Conference website: conference.smarttransport.org.uk.