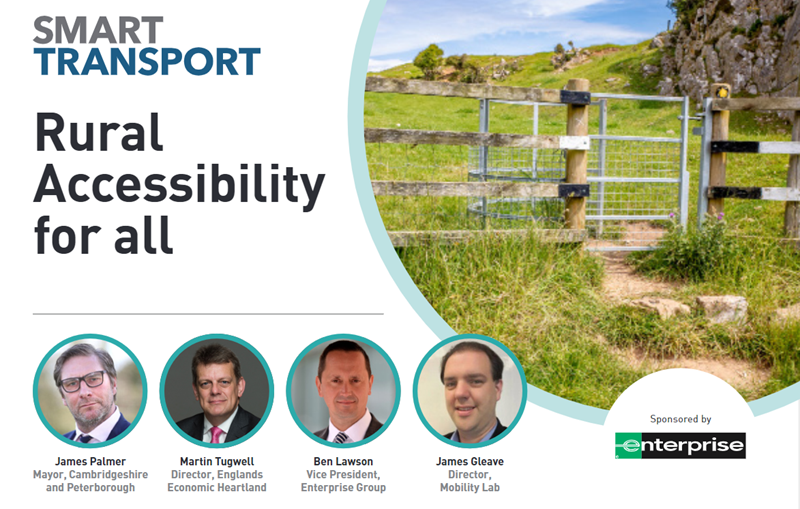 Topics covered:
1. Rural Transport Benefits of the CAM
Presenter: James Palmer, mayor Cambridgeshire and Peterborough Combined Regional Authority
2. Improving Connectivity for Communities Outside of Urban Centres
Presenter: Martin Tugwell, director Englands Economic Heartland
3. Accelerating rural transport solutions
Presenter: Ben Lawson -VP Enterprise Group
4. The need for community engagement and putting citizen centricity at the heart of future mobility planning
Presenter: James Gleave Director Mobility Lab
Chairman
Stephen Joseph, Smart Transport Chair
Webinar recording
Smart Transport webinars
Smart Transport hosts leading webinars, chaired either by editor-in-chief Stephen Briers or Smart Transport Chair Stephen Joseph and other leading Smart Transport visionaries and experts.
Unlike other webinars ,Smart Transport will always focus on central and local government policy and private sector solutions to facilitate the implementation of government policy.
If you or your business want to support a Smart Transport webinar on a topic critical to our audience of senior public and private sector stakeholders , email [email protected] to find out what opportunities we can offer you.