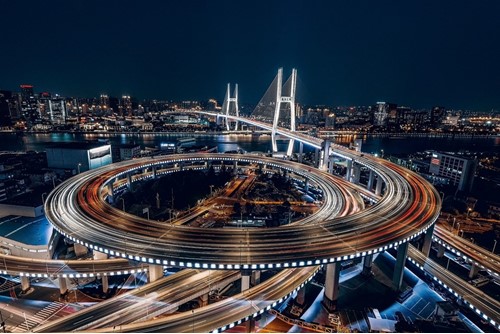 Until a year ago, every day, millions of commuters used to gravitate to our major cities to work, creating congestion, stress and pollution. The Covid-19 pandemic has shown us flexible working 'works' but what does this mean for our cities in the longer term? Mark Sutcliffe reports
It may feel counter-intuitive, but as a nation – even before the pandemic – we were travelling less. Since 2002, the average number of car trips has fallen 13%, according to the 2019 National Travel Survey (NTS).
The good news – from an environmental and active travel perspective – is that more people are walking – in terms of both the number of journeys and time spent.
The bad news is that while the number of commuters and commuter journeys has fallen, the daily commute is taking longer and the UK's roads, rail and bus infrastructure is struggling to cope.
According to the NTS, the most common reasons for a journey are 'leisure' (26%) and 'shopping' (19%) and the growth of online shopping almost certainly explains some of the cut in journeys over the past two decades.
Commuter journeys account for 15% of total trips and, although congested commuter routes into our cities and overcrowded trains may suggest otherwise, commuting was already in decline in the UK before the Covid-19 pandemic arrived.
Impact of rush hours
Commuting accounts for only a sixth of trips, but the journeys are compressed into the morning and evening rush hours, creating capacity issues at various pinchpoints on road and rail networks.
Meeting these twice daily surges in demand has dictated transport capacity planning for decades and while many feel the system is deteriorating, outside the rush hour, the UK transport network has ample spare capacity.
According to a Department for Transport (DfT) commuting trends report, despite a significant increase in the population, the number of commuting journeys fell from 8.5 billion to 7.9 billion between 1995/7 and 2013/14 and both the total amount of trips and total distance covered have decreased since 2002.
Some of this decline can be explained by the growth of home working or hybrid working requiring fewer days in a city centre office. And, due to the way the data is collated, journeys incorporating multiple purposes – such as dropping children off at school on the way to work or driving to a different office – are not categorised as commuting.
The report acknowledges that recent shifts in working practices may require more sophisticated data gathering. It says: "There has also been growth in the number of workers who do not have a fixed usual workplace and hence are not 'commuting' when they travel to a work site. This raises an issue of whether the traditional NTS definition of 'commuting' remains fit for purpose."
What has definitely changed in recent years is a significant increase in the proportion of commuters using the train, together with an increase in the average length of commuter journeys – both in terms of miles travelled and duration.
The DfT data shows that commuters are leaving home earlier, leaving the office later and spending longer in the office in between times.
According to the NTS, the majority of commuting trips are by car (61%) followed by walking (12%), travelling as a car passenger (10%) and bus (8%).
So, although the DfT report claims that 'road traffic reliability' has improved, car commuters still experience the greatest unpredictability in commute times and perceive congestion and roadworks as major issues.
The fact is that the UK's roads are among the most congested in the world, with London, Bristol, Edinburgh and Manchester among the worst examples in Europe.
According to the Inrix Global Traffic Scorecard, London is the eighth most congested city in the world – and the situation is getting worse.
Inrix recorded a 56% fall in vehicle miles travelled in the UK's largest cities during the first half of 2020, but subsequent data suggest a rapid bounce back to pre-pandemic levels since the summer – this despite millions of workers remaining on furlough or working from home.
These findings are supported by research from the Environmental Defense Fund which used Waze for Cities Data to establish that congestion outside London's congestion charging zone was increasing – reaching 153% of 2019 levels in September.
Rail and bus passenger numbers haven't bounced back as quickly and most travel surveys suggest they will remain depressed throughout 2021. But, if commuters switch back into cars to travel to work, the UK's roads are likely to grind to a halt as workers return to the office.
More roads not the answer
There is a growing consensus that building more roads is unlikely to solve the peak hours traffic congestion problem, but the capacity crunch is little better on the trains – and in some cases – a whole lot worse.
The number of rail commuters increased from 1.6 million in 2002 to 2.9 million in 2016 and commuter trips accounted for 47% of all rail journeys in 2019.
Journeys into London dominate the rail commuter landscape, with the number of commuter journeys by train into other regional cities much lower.
In May 2018, changes to the rail timetable caused unprecedented chaos for passengers travelling with Northern, Thameslink and Great Northern. Cancellations and delays affected thousands of commuters in the south-east and north of England, causing a knock-on effect across lines run by other train companies including Southern and TransPennine Express.
It was becoming increasingly clear that – despite £5 billion in annual taxpayer subsidies and some of the highest fares in the world – many rail franchises were simply not sufficiently profitable to attract operators to tender for them.
And the future of Britain's railways is up in the air after the Government quietly ended the increasingly unsustainable franchise system at the beginning of lockdown, but there is no indication of what will replace it – or how it will be funded in the face of a plunge in passenger numbers prompted by the pandemic.
Uncertainty also hangs over the future funding of bus services after passenger numbers faced a similar collapse. The Government stepped in with a £700 million cash injection to maintain bus services – which are much more widely used than rail services.
In cities like Birmingham, Bristol and Liverpool, where local authorities were working with bus operators to introduce bus priority measures, passenger numbers had begun to increase prior to Covid.
In some areas, new fares and ticketing arrangements had increased ridership – especially among younger passengers – and tackling urban congestion to make bus journeys faster and more predictable is increasingly seen as the key to persuading motorists to switch modes.
Amid such huge uncertainty, it seems increasingly unlikely that Britain's creaking transport networks could, or perhaps more importantly – should – return to 'normal'.
And the most obvious way to reduce the pressure on transport system is to address the rush hour crunch period.
Why do we commute?
The Work Foundation identifies multiple causative factors for commuting: from spiralling house prices in cities, to the concentration of white-collar jobs in major cities and an increasingly competitive jobs market.
The downsides of long distance commuting are clearly documented in a 2017 University of the West of England study into commuting and wellbeing, which concluded that every extra minute of commuting time reduces job satisfaction, reduces leisure time satisfaction, increases strain and reduces mental health. The same study found that people were more prepared to accept longer commutes in return for higher salaries where there were no obvious alternatives.
The authors also suggested that access to flexible working (such as home working) may reduce the wellbeing impacts of long commutes – a finding that would appear to be borne out by the experience of many white collar 'knowledge workers' during the lockdown.
The authors concluded: "Job satisfaction can be improved if workers have opportunities to reduce the time spent commuting, to work from home, and/or to walk or cycle to work – such commuting opportunities are likely to be good news for employee wellbeing and retention and hence reduced costs to businesses."
Another 2017 study by recruitment consultants Mercer charted the impact of long commutes on both employee health and productivity. Conducted in partnership with the University of Cambridge, this study of more than 34,000 workers across all UK industries, found that employees commuting less than half an hour to get to work gain an additional seven days' worth of productive time each year compared with those who have commutes of 60 minutes or more.
It found that longer-commuting workers are 33% more likely to suffer depression, 37% more likely to have financial concerns and 12% are more likely to report multiple dimensions of work-related stress. These workers were also 46% more likely to get less than the recommended seven hours of sleep each night and 21% more likely to be obese.
Pre-pandemic, Work Wise UK clocked the daily average commute across the UK at 59 minutes, rising to one hour 19 minutes in London.
Commute times are up in all regions and the daily journey to and from work takes five minutes longer than a decade ago. Men are more likely to make longer commutes of more than an hour, but longer commutes are also on the rise for women – especially in London. So, why do we put ourselves through this daily ordeal?
The Trades Union Congress (TUC) blames under-investment in transport infrastructure, house prices rising faster than wages and employers' failure to adopt more flexible working practices – although the latter has been turned upside down during the pandemic.
Work Wise UK chief executive Phil Flaxton says: "Before the pandemic, while we were seeing a gradual acceptance of more modern and flexible working practices, the reality was that many commuters simply had no choice: their employers expected them to be at their desks most days with perhaps the occasional day working from home permitted in exceptional circumstances.
"In our work, we find the objection to flexible working centres on trust and many line managers struggle to let go of the idea that if their staff aren't sitting in front of them, they can't see what they are doing.
"We find that many line managers simply can't adapt from culture of management inputs to one that focuses more on work outcomes and that is what gets in the way of adopting more flexible work practices.
"But it cuts both ways and many employees simply accept that to meet their salary and career aspirations, they have no option but to gravitate to London and other big cities and accept a lengthy commute as one of the inevitable trade-offs. The irony is that, in seeking a better standard of living, many employees seem prepared to compromise their quality of life."
Irrational decisions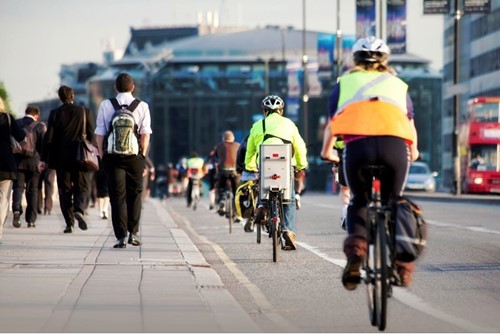 So, commuting patterns aren't all down to infrastructure and policy-shaped macro-issues; individual employees don't always make rational decisions when it comes to their work/life balance and remuneration.
In 2017, Harvard researchers asked people to choose between two jobs: one involving a 50-minute each way commute which paid $67,000 (£49,000) a year and another that involved 20 minutes each way, but paid $3,000 (£2,200) a year less.
The first job was picked by 84% of the study participants, expressing a willingness to forfeit an hour a day – 250 hours per year (based on workers in America getting just two-three weeks' paid leave) – in exchange for just £2,200. In effect, their commute meant they were getting paid less than half their hourly rate to get to work.
When transposed onto an employee commuting into the English capital to earn an average London salary, the salary uplift compared with the UK average is almost wholly offset by the season ticket cost. Factor in station parking costs and the time spent commuting and many commuters take home significantly less per hour than an employee who works closer to home.
Another study from 2017 by the UK Government's Behavioural Insights Team (BIT) or 'Nudge Unit' attempted to shed more light on the motivation for enduring a lengthy daily car commute.
The survey quizzed more than 7,000 Heathrow Airport employees about their commuting and offered various incentives to switch from cars to other, more sustainable modes of transport.
Car-sharing, free bus passes, personalised travel plans were all offered, yet uptake was minimal and even where modal shift did happen, it wasn't sustained beyond the medium term.
The BIT's 2017 report suggested more research was needed to draw any firm conclusions over whether light touch 'nudges' could drive modal shift among commuters.
However, a more recent review of the same data published in scientific journal Nature: Human Behaviour last year drew more emphatic conclusions.
Report authors Ariella Kristal and Ashley Whillans highlighted the gap between participant's stated intentions to shift travel modes and their actual behaviour – even when provided with all the information required to switch to more sustainable modes of transport.
Kristal and Whillans concluded that much more heavy-handed interventions, such as congestion charges and parking restrictions – at the time, Heathrow provided free employee parking spaces worth thousands of pounds a year – may be required to drive actual behavioural change.
CONCLUSION
UK policymakers have been reluctant to grapple with the big transport challenges, preferring instead to rely on marketing campaigns and nudges to drive modal shift and behavioural change. From road pricing and congestion charging to rail franchising and bus regulation, local and national politicians have been squeamish about confronting an increasingly dysfunctional and unsustainable status quo.
Where local politicians have been bolder, their efforts to resolve big transport challenges have been amply rewarded. The results can be seen in the capital, Transport for London has made a huge impact on running a joined up public transport system; but also in cities like Nottingham, where the Workplace Parking Levy has mitigated unsustainable increases in traffic and funded a universally popular extension to the tramway.
The pandemic has forced transport operators to pause and re-calibrate.
It's now up to the policymakers to re-imagine a new way forward driven by the overriding priority to decarbonise transport.
The pandemic is fundamentally reshaping work, travel, retail and leisure habits. The task for policymakers and planners is to capitalise on the hiatus to replace expensive and polluting travel networks with a more sustainable travel landscape that recognises capacity constraints, smoothes out bottlenecks, takes new ways of working into account and prioritises cleaner, healthier modes of transport.