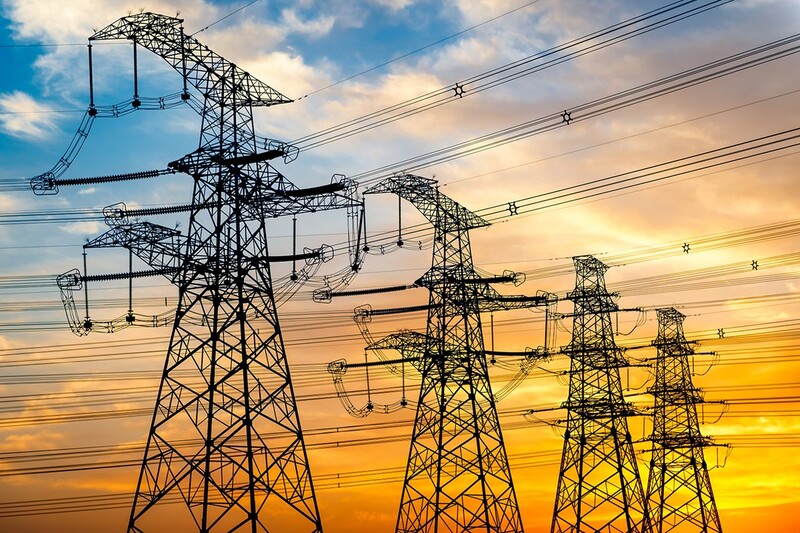 Electricity networks want to accelerate investment in infrastructure to speed up the UK's transition to electric vehicles.
The template for a blockbuster thriller movie is well founded: create an apocalyptic vision; set a desperately challenging deadline; and, just at the point when the hero looks as if he or she will succeed, tighten the deadline again. If this plot structure sounds familiar, it's perhaps because it fits so neatly with the UK's transition to electric vehicles (EVs).
Climate change is the villain of the piece and one of its henchmen is road transport, responsible for generating more than a quarter of the country's greenhouse gas emissions. The heroes are all those working feverishly to facilitate the introduction of zero emission vehicles.
And the shifting deadlines? In June 2019, Theresa May announced plans to enshrine in law the UK's commitment to reach net zero carbon emissions by 2050. A key plank in this platform was an end to the sale of petrol and diesel-fuelled cars by 2040, a deadline considered challenging, but achievable, by vehicle manufacturers.
Then in November 2020, the Government's 10-Point Green Plan dramatically brought forward the deadline for the ban on the sale of new internal combustion engine (ICE) cars and vans by a decade to 2030, and is due to launch a consultation on ending the sale of diesel heavy goods vehicles. The Society of Motor Manufacturers and Traders (SMMT) described the fast-tracked deadline as 'an immense challenge'.
But an arguably greater challenge is the installation of infrastructure to charge all of these battery-powered cars and vans. Energy regulator Ofgem (Office of Gas and Electricity Markets) wants to see local grids ready to support as many as 11 million EVs by 2030.
This will have huge ramifications for power generation, transmission and distribution, and demand colossal investment. The think-tank Policy Exchange estimates that the cost of installing the required charging infrastructure will be somewhere in the region of £5 billion-£10bn by the end of this decade.
The focal point for delivering the state's contribution to these sums will be the new National Infrastructure Bank (NIB), announced by Chancellor Rishi Sunak in the March 2021 Budget and due to start work in Leeds this spring.
The bank replaces the European Investment Bank in a post-Brexit world, and will have £22bn at its disposal. Its role is to provide private sector investors with long-term policy certainty by co-investing with them in infrastructure projects, as well as to lend to metro mayors and local authorities for infrastructure developments.
The Labour Party proposes that the NIB should have a mandate to tackle the disparity in charge point availability, given the higher numbers of public chargers in the south-east compared with other regions.
"It's far easier for those in London to charge their car than it is for someone in Yorkshire, the north-west and the Midlands," says Ed Miliband, Shadow Secretary of State for Business, Energy and Industrial Strategy.
The NIB was a recommendation of the National Infrastructure Commission (NIB), whose 2018 National Infrastructure Assessment analysed the UK's long-term economic infrastructure needs. Key to its recommendations was the roll-out of charging infrastructure capable of meeting the demand from a new car and van market set to be almost 100% electric by 2030.
"The commission sees the Government's role in the transition to EVs as largely facilitative, setting direction, removing barriers and addressing key market failures where they exist."

Nathan Wyatt, senior policy advisor, NIC
To kick-start this EV charging ecosystem, the Government has pledged £950 million as part of Project Rapid to support a rapid charging network across the strategic road network of motorways and principal A-roads. This includes the target to have at least six high-powered chargers at each motorway service station by 2023.
Transport's fundamental shift in the use of energy is not the only major decarbonisation demand facing the UK's electricity system. Domestic heating is primed to transition away from gas over the next 20 years, although, chronologically, the EV charge point network is likely to be well established before the mass migration to heat pumps. Regardless of timing, both developments will require a robust and resilient electricity network.
"The National Infrastructure Commission has recommended to Government that future price controls facilitate the necessary investment in the electricity grid. It's crucial that regulators are able to facilitate the anticipatory investment needed to deliver the necessary electricity grid and connect all the charge points required," says Wyatt.
In its role as regulator, however, Ofgem's stated aim is to decarbonise the energy system at the lowest cost to consumers, deferring expenditure where possible.
Key to Ofgem's approach is a belief that there is considerable flexibility to leverage within the electricity system before the need to lay new cables, upgrade substations and invest in expensive new connections. It claims that at least 60% more electric vehicles could be recharged using existing grid capacity, compared with vehicles charged only at peak time, and the networks agree.
Graeme Cooper, project director – transport decarbonisation, National Grid, says the company views EVs as a benefit rather than burden to the system, and that smart charging – using agile tariffs to encourage drivers to plug in vehicles for hours, but deploying clever tech to ensure they only charge when there is surplus capacity – will provide huge assistance to renewable energy, delivering stability of demand for generation that is vulnerable to the vagaries of wind and sunshine.
"We can probably cope to about 80% EV penetration just with smart charging," he says. "Smart charging your car and smart heating actually helps because you can move the load. Up to now consumers have just consumed energy when they wanted, and power generation has simply been turned up or down to match demand."
But in the face of climate change, net zero targets, and the end of the sale of petrol and diesel cars, "putting things off starts to feel like not the most appropriate thing to do," says Cooper. "If you want to decarbonise transport you might want to do some anticipatory investment – spend now and dine out later. This infrastructure never gets cheaper."
He described the sales curve of EVs as like a hockey stick, with registrations about to soar skywards, while the graph of infrastructure development tends to be a gentle straight line angled up to the right. This begs the question of how to stimulate the electricity network to keep pace with the forecasted exponential increase in EV sales.
"Normally, grid infrastructure is reactionary – we see somebody who wants a grid connection, we observe, they apply, and we build network to them," he says. "But this means there is a lag between the need and the infrastructure installation; if we're on this hockey stick we need some anticipatory investment, which our regulator doesn't really like, but we need to get ahead of the hockey stick that's coming."
Last December, as part of its price control for 2021-26 (called RIIO-2), Ofgem unveiled an upfront package of £30bn for network companies to spend on crucial service, maintenance, upgrades and repairs. It also acknowledged that the sector is likely to need to go further to deliver new technology, innovations and policies, and announced a series of flexible funding mechanisms.
"Through these mechanisms we're prepared to invest more funding in green energy projects – potentially £10bn or more as Government policy changes and new technologies develop."

Jonathan Brearley, chief executive of Ofgem

Regulated companies agree with the sentiment, but want Ofgem to go further and faster. For them, the issue is how many projects will get the green light, and how long will this take. If the climate emergency is a genuine one, then every day matters.
A similar picture emerges among Britain's 14 distribution network operators (DNOs), owned by six different groups.
When Ofgem announced its price control settlement, RIIO-ED2, which will run from 2023 to 2028, Brearley indicated local electricity networks would be at the forefront of meeting climate change ambitions.
"They will need to make sure the right arrangements are in place to support the capacity and charging infrastructure that will drive the EV revolution," he says.
Ofgem is exploring measures to bring forward energy network projects that could drive green recovery and decarbonisation, such as increasing grid capacity to support new connections or upgrading grids to support green energy.
But, once again, speed is of the essence. Charge point operator BP Pulse told the Competition and Markets Authority's ongoing market study into EV charging that it can take 40 weeks to install an average ultra-fast charging site, from feasibility study to commissioning.
"Around 10 weeks of this can simply be waiting for a quote from a DNO. It is clear that DNO staffing and overall resourcing levels must be increased if they are to cope with the forthcoming inevitable demand for new connections," says BP Pulse.
DNOs insist they are keen to press on with investments and to exploit the opportunities presented by EVs.
To people working in the power industry, "an EV looks like a quite a big battery on wheels that spends 95% of its time stationary," says Patrick Erwin, policy and markets director at Northern Powergrid, the DNO for the north-east, Yorkshire and North Lincolnshire.
"We think it would be good if those batteries were available to the system overall, because they offer the system some benefits. In return, we want our customers to be able to recharge when power is cheap and clean, and, ideally, support the system when power is short."
In the longer-term, EVs could even supply electricity back to the grid at periods of peak demand, or in localised situations where, for example, a number of EVs temporarily power a village that has lost its supply due to a storm hitting power lines.
Frank Muehlon, president of ABB's eMobility Division, a leading supplier of charging hardware, says the company is exploring the vehicle-to-grid (V2G) arena more closely, although its projected timescale is distant – today, only the Nissan Leaf and Nissan eNV200 van are capable of supporting V2G.
"If you look 10 years down the road when 25% of the complete fleet is electrified, with V2G you can make a huge difference when it comes to the stability of the grid. We need to get started and see more use cases, but today it's a huge effort for minimum impact."

Frank Muehlon, ABB eMobility Division
Only when the electricity system can rely on thousands of vehicles being plugged in at peak times of day (such as the early evening when many such cars would normally be involved in the commute home) will V2G come into its own.
However, there are earlier applications of large depot-based fleets with predictable driving schedules.
The good news, though, is that the grid does not yet need this EV battery buffer; there is more than enough power over a 24-hour period to support EV charging.
"We think our peak in the evening could go up by about 10% due to EV charging, but we still have plenty of spare capacity to cope with that."

Graeme Cooper, National Grid
Northern Powergrid has modelled different increases in EV numbers across its region from 600,000 to 1.9 million by 2030, and, even at the upper end of its forecasts, anticipates the need to upgrade no more than 100 substations out of its 63,000-strong network, says Erwin, using smart demand to push EV charging away from daily peaks in electricity demand to times of day when there is a substantial latent capacity in the network.
There are still pinchpoints, however, where 'beefy' connections to local or national grids will be required to support multiple ultra-fast chargers. A typical motorway service area today is likely to have a 1mW grid connection to support its shops, cafés and fuel pumps. Add half a dozen ultra-rapid chargers to the mix and it needs an extra 1.25mW connection, more than doubling the current capacity. But, given the eventual scale of EV adoption by the mid-2030s and the potential electrification of HGVs, buses and coaches (or the need to power electrolysers that produce hydrogen), grid connections of 8mW-to-10mW are conceivable.
The £950 million Project Rapid fund aims to support these connection costs, circumventing Ofgem's price controls of regulated companies and there are other areas where the Government could intervene to facilitate the growth of the EV sector.
The first is VAT on electricity costs – charged at 5% on domestic bills for drivers who recharge their EVs at home, but at 20% on public chargers, creating inherent unfairness for motorists without a driveway that could accommodate a home charger.
Second, Government or the charge point industry needs to establish a standard profile for charging prices, such as pence per kW, so drivers can compare like-with-like when deciding where to plug in.
Third, the EV Energy Taskforce (EVET), which brings together the auto and energy sectors, wants to see more support for the interoperability of charge points, so-called roaming, so drivers can recharge vehicles at any charge point regardless of its network, without having to carry multiple RFID cards or app subscriptions (only rapid chargers have to have contactless payment and, even then, the tariffs are higher than for network subscribers).
EVET is also calling for open, independent data from charge points that would reveal their serviceability (are they working?) and their utilisation rates. This would help EV drivers to plan journeys, if they know they will need to recharge en route, and bring greater insight to the decision-making process about where future charging infrastructure should be installed, boosting busy areas and avoiding adding to underutilised assets.
"It's one thing saying we have lots of charge points, but stories of charge points not being maintained and not working are still far too apparent in public discourse. There are some operators who are really good at this, but it's not universal across the sector. The Task Force wants much greater data on charge point operators and charge point performance so consumers can know not to join up with a company that has a really bad track record."

Philip New, chief executive of Energy Systems Catapult and chair of EVET