Transport has faced many challenges over the past 12 months, but one that has been around long before Covid-19 is that of addressing the skills shortages across the automotive, rail and logistics sectors.
The march of progress with electric, hydrogen and, increasingly, autonomous technologies demands new skill sets and an education system to underpin them.
The Institute of the Motor Industry (IMI), the professional body for automotive in the UK, put things into sharp perspective by spelling out that just 5% of automotive technicians are appropriately skilled to work on electric vehicles (EVs).
If the UK Government is to reach its carbon reduction targets and ramp up EV sales before it introduces a ban on sales of new petrol and diesel cars in 2030 and plug-in hybrids by 2035, action needs to be taken.
And, it seems, the Government is listening on the wider education front. In the Queen's Speech delivered to Parliament earlier this month it was announced that a new Bill on skills and education after the age of 16 was due to be put to Parliament in the week this journal went to press. The aim is to expand access to student loans and state-funded training programmes to older adults.
At rail, meanwhile, The Back on Track report by City & Guilds and the National Skills Academy for Rail (NSAR) in November 2020 shows the sector is set to lose many skilled workers over the next few years.
Around 28% of workers in the rail industry are aged 50-plus, and the report projects around 15,000 workers could be due to retire by 2025.
NSAR estimates the rail industry needs between 7,000 and 12,000 additional people each year over the next five-to-10 years – up to 120,000 in total.
Neil Robertson, NSAR chief executive, says the consequences of not addressing shortages will see further wage inflation and lack of innovation.
He says: "Our development will be stunted and will be less competitive compared with other markets."
The latest Skills and Employment Report 2020 from Logistics UK, the association for the freight industry, said 61.6% of businesses are reporting problems with recruiting heavy-goods vehicle (HGV) drivers and more than half (54.7%) are struggling to fill mechanics vacancies.
The number of EU HGV drivers has declined by 36.3% between Q2 2019 and Q2 2020. In the same quarter there were 25,000 fewer HGV drivers overall (6.7% reduction year-on-year), with 14.3% fewer EU drivers (a 36.3% drop) and 1.5% (4,000) fewer UK drivers.
What roles are most in demand?
The IMI's most recent analysis of appren-ticeship recruitment shows that apprenticeship starts in automotive in November 2020 were 33% lower than in 2019.
Steve Nash, IMI chief executive, is deeply concerned about the impact of the fall in apprenticeship starts in key parts of the automotive sector.
Vehicle maintenance and repair, vehicle body and paint operations and vehicle parts operations saw declines of almost 100% in apprenticeship starts in November compared with the same period the previous year.
As stated, the auto-motive sector is in desperate need of upskilling technicians to work on EVs and for a new generation to enter the industry through apprenticeships.
Nash says: "Gaps exist in the skills of the UK automotive workforce across the board.
"But it is definitely the emerging technologies where the biggest gaps in skills as a whole are evident."
In December 2020, the IMI wrote an open letter to the Government urging for more investment to tackle the EV skills shortage.
However, Nash says, there has not been any real Government engagement.
He says: "Undoubtedly there have been other issues that have taken attention from the relevant departments – but we are determined to get focus on support for the investment that is needed to get the UK truly EV-ready."
Robertson says the areas that need most attention for rail are engineering disciplines and digital skills.
The Government classifies jobs on eight skill levels. While at the top end at eight is PHD, he says the biggest shortages are from levels three, four and five.
Robertson says: "We're short of graduates too, but we need two technicians and two skilled roles for every graduate.
"One of the reasons we've got this problem is that the route into engineering used to be graduates and apprenticeships, which took care of level three and then perhaps night schools to get your HNC or HND to get to level four-five.
"We've almost completely killed that route in the UK. We also have a big attractiveness problem in the UK because everyone would rather be doing media studies or working to become a doctor."
Robertson is particularly concerned about digital skills for rail, with four disciplines that are most lacking – systems engineers, data scientists and analysts, cyber security and software managers and programmers.
NSAR estimates the growth in digital requirements for the rail industry is 100% per year in some cases.
Robertson says: "Every other industry is after people for these digital roles and because it's a new industry it doesn't have the traditions of apprenticeships, or as many teachers at schools and colleges and it changes too fast."
Switch of focus
While logistics has well publicised problems with driver shortages, Justin Trotman, FedEx managing director of road operations says much more focus needs to be drawn instead to shortages of fleet maintenance technicians and HUB engineers that work on the machines that sort parcels.
Trotman says: "The driver situation is well advertised. What we also need to look at are the support services that drive the industry."
Nash says the focus has to be on creating job roles that encompass the new skills needed, with the training available for those already in the sector and new entrants.
He says: "Of course, right now, making any sort of commitment to future training will be a daunting prospect, but there are routes to funding that can really help with that.
"The IMI offers solutions across more than 20 apprenticeship standards and is working with businesses right across the sector to help them capitalise on any Government funding available.
"We have also partnered with (digital learning in vocational training software company) Vocanto to make online training a much more accessible and cost-effective solution for employers – right across the market."
Nash highlights the good work done by Northgate Vehicle Hire, which recently announced it is starting a 12-month drive to train 1,500 technicians, workshop managers and controllers to work on EVs at all of its 52 workshops.
Autotech Recruit, the automotive recruitment business, has also shown a commitment to driving up skills within the industry and creating a route to harness fresh talent.
It has invested in its own vehicle technician and MOT tester contractor network and, at the start of 2021, the company launched its EV Training Suite within its Milton Keynes headquarters, certified to deliver IMI Levels one-to-four electric/hybrid vehicle courses.
Nash says: "Disappointingly, there still seems to be a rather tunnel vision view of what's needed to make the UK EV-ready.
"That seems to be focused on the charging infrastructure; as well as recent attention on the battery building capacity.
"Billions are being invested in both of these areas. But, despite our best efforts, there remains a lack of interest, perhaps even ignorance, in Government when it comes to the necessary skills to support
the growing electric vehicle aftermarket."
Nash says its the IMI's job to continue to lobby the relevant government departments to change this view and that will be a particular focus in 2021.
The NSAR has its Route into Rail programme to showcase industry job roles.
Robertson says: "We're really trying to get kids excited about studying science, technology, engineering and mathematics (STEM) and pursuing those subjects, then consider a career in rail through apprenticeships, college or to study at university.
"We are also publishing all the current shortages in the rail sector so people can see how real it is. It shows the job roles and the salaries people can expect for roles we're looking for right now."
Robertson says the rail industry also needs to address its image in order to attract people for digital roles.
"I joke that we need to offer smashed avocado on toast and allow dogs in the office to attract the right people," he says.
"But the point is these more flexible, relaxed and fun working environments are something those working in digital are looking for. Telling someone to work in the corner of a cold depot isn't going to cut it."
Trotman says FedEx is making an effort to attract younger people through apprenticeships, as well as those from outside the industry that might not be aware of all the opportunities the freight and logistics sector can offer.
He says: "We are adapting and changing and there is more consideration to work/life balance. It's hugely important to attract new people.
"Education should be provided at schools to show the varied roles across logistics.
"There's a big opportunity for career development. We've got so much more to offer than the traditional view of transport."
Trotman says the business has got smarter in how it schedules work to allow a better work/life balance, citing the fact the past 12 months during the pandemic "has changed us all".
He says: "You have to think outside the traditional five-day week and consider different patterns and hours to make the industry more attractive."
FedEx is working to make the industry more visible at a grassroots level, with Trotman adding that if companies take the time to engage with apprentices, school leavers and graduates, positive change will happen more quickly.
FedEx holds an annual Access Awards programme that encourages young entrepreneurs, as part of the Young Enterprise programme, to get involved in generating new business ideas for the transport sector.
Diversity and inclusion
Nash says there is a tendency for auto-motive employers to revert to the same small talent pool.
It's known as homophily – the tendency of individuals to associate and bond with similar others.
But that means the sector is not currently diverse and is, therefore, recruiting from an ever-dwindling pool of talent.
Nash says: "That has to change if we're going to be fit-for-purpose for the new, fast-evolving technological revolution."
The IMI launched its Diversity Taskforce in March 2021, led by its president Professor Jim Saker.
The taskforce has a specific focus on the greater inclusion of under-represented groups in automotive with three key strands, attracting those from ethnic minority communities to the sector, helping the automotive sector become a workplace that embraces and encourages those facing physical and neuro disabilities and addressing the lack of gender diversity.
Nash says: "Automotive is at the forefront of some of the most exciting innovation to affect everyone's lives in the next 10-20 years; we just have to work out how to excite today's schoolchildren and students, as well as those who may be needing to re-think their career choices as a consequence of the pandemic, that we offer the opportunities, whatever their background."
The latest estimates from the NSAR show gender representation has doubled from 8% to 16% in the past five years within the rail industry.
Robertson says that while there has been some good progress, there are still too few women being attracted to the industry.
Women in Rail (WIR) was created in 2016 to improve diversity in the UK rail industry.
The charity achieves this through providing networking opportunities and support for all women within the sector, encouraging companies and stakeholders to adopt diversity as a business strategy and devising initiatives aimed at positioning rail as an attractive career choice for young people.
The Big Rail Diversity Challenge organised through WIR is an annual event to allow participants from across all levels to team-build within their own organisation, as well as network with other companies.
The event will be back for its sixth year on September 15 to showcase the rail industry's commitment to diversity.
Trotman says the freight and logistics industry knows it is male-dominated, but it is starting to redress the gender imbalance.
FedEx has women in senior positions across the business, including Karen Reddington, president of FedEx for Europe and, closer to home, Julie Blauch, FedEx UK MD hub network and Louise Whitehouse, MD for fleet maintenance.
Trotman says: "Both of those latter roles would be traditionally perceived as male-only. Julie and Louise are changing that.
"They are an example for young women who are looking at their career development and help to address the common misconceptions that career paths for women in the parcel and logistics sector are limited."
Whitehouse has been at the centre of developing FedEx's diverse workforce and the company has a "thriving community" within its own Women's Inclusion Network.
The network provides support, development and mentoring programmes for all female teams. It also helps educate and promotes awareness to male colleagues within FedEx.
Whitehouse is also the current Everywoman in Transport and Logistics 'Woman of the Year'.
Trotman says: "Louise's influence within that gender imbalance is not just within FedEx, she's putting that across all industries. We all need to take full advantage of the excellent talent that's out there across the genders."
Technology's future impact
Robertson says systems controls and more autonomous features for rail require mechanics and engineers to have more complex digital skill sets.
He adds: "It's harder to train up the older engineers on digital because they might not have the desire to learn these new skills or they might have a good pension and choose to retire. We've operated on the assumption for many years when looking at skills that if you were an engineer that can rebuild an internal combustion engine, you could probably rebuild a gearbox if shown how.
"It's turning out that's not always true for digital. When you're coding, your brain synapses fire on the side associated with language, the opposite side of engineering."
Robertson uses the analogy that for some engineers, pivoting to learn digital disciplines "is like asking them to learn French and then write some poetry".
He adds: "That's what we sometimes try to do and not necessarily succeed."
Trotman believes there is a big challenge keeping pace with technology.
However, the HGV sector is only at the start of its decarbonisation journey with electrification or hydrogen powertrains.
Trotman also thinks there are big opportunities for these technologies to attract a new audience to the transport sector.
He says: "When you look at technology and what it will bring, it will attract a younger generation. It raises the profile in the industry. EVs are now discussed every day. In the meantime between that technology coming in, the old tech will move out and that will be our gap. There will be this transition period where the old and new will merge and as a result you will need people with both skill sets."
This will mean upskilling existing teams as well as bringing in new talent.
Trotman says: "Industry and education are going to have to adapt to the changes."
While EVs are largely maintained by the franchised car dealer, as they mature, they will move into the used car sector.
The IMI is, therefore, urging independent dealerships and garages to invest in quality training to ensure their employees are equipped with the knowledge and skills to repair and service new technology.
Nash says: "Otherwise they are going to struggle to compete in a sector that is experiencing such change.
"Autonomous vehicles present the same opportunities – and challenges."
Nash explains that the independent car and car servicing market has always been used to competing against franchised dealers on price, but with the increasing pace of automotive technology the pressure to keep pace has never been greater.
He adds: "Add to that the commercial challenges as a consequence of Covid-19, and it's not difficult to see that some independents may be wondering where their future lies. But I believe there is an immense opportunity for the automotive sector as a whole – including independents – if the value is seen in investing in skills now for the next stage of the automotive evolution."
---
Peer reviews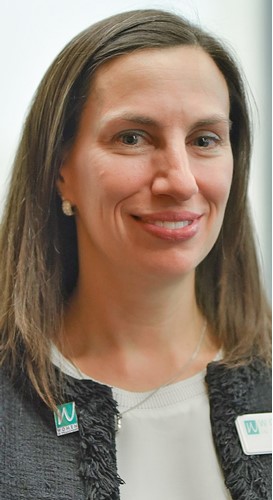 By Jo Field, president, Women in Transport and founder and managing director, JFG Communications
Jo Field is president of the non-profit membership organisation Women in Transport, which provides secretariat support to the All-Party Parliamentary Group for Women in Transport. She is also the founder and managing director of JFG Communications, a public affairs consultancy specialising in the transport, construction and infrastructure sectors.
The article accurately identifies the skills shortage as one of the key challenges facing the automotive, rail and logistics sectors, and one that pre-dates the pandemic.
Tom Seymour is right to connect the skills gap to another major problem facing the transport industry: a lack of diversity. However, from our perspective, the link is much more prominent than the article suggests. There is a reservoir of untapped potential among groups who are underrepresented in transport, most strikingly women who make up only one-fifth of the total transport workforce.
This is a big problem because transport is for everyone, which means the people who plan, build and operate our services need to be representative of the customers using them.
Embedding a culture of equality and inclusion across the industry will broaden the pool of potential talent available to transport employers and help to tackle the skills gap. This will help ensure the industry reaps the full rewards of technological innovation.
At Women in Transport, we empower women to maximise their potential and work with employers to promote best practice in recruitment and retention of women. These twin goals must be promoted to young people in schools, as well as within government and industry to sustain a stream of talented women entering and progressing within the sector.
From our work with the All-Party Parliamentary Group (APPG) for women in transport, which we helped to set up in 2016, we have found that many children are not told about engineering careers in schools. I agree with NSAR's Robertson when he says we need to get children excited about STEM subjects.
Diversifying recruitment relies on changing external perceptions of the industry. This means combatting ingrained views of who belongs in the industry, and who belongs in STEM subjects altogether. Although this is a vast undertaking that must be driven by government, transport employers can move things in the right direction through long- and short-term strategies, ranging from STEM outreach programmes in schools to removing 'masculine' wording from job descriptions and adverts.
Seymour also rightly points to homophily as a tendency that must be restricted. An honest recognition of the perils of unconscious bias should be fundamental to all recruitment processes. Practices such as removing personal details from CVs and diversifying interview panels are simple ways of negating the influence of bias.
Aside from diverse recruitment, employers must tackle the threat of low retention of women if the skills gap is to be closed.
While nodding to instances of best practice in inclusion, Seymour does not reflect upon the importance of inclusion in retaining diverse workforces or the scale of the mountain that needs climbing. In our recent study in partnership with Women in Transport, looking at gender perceptions and experiences working in transport, we found more than a third of women felt they faced barriers to career progression and two-thirds felt the industry has a macho culture. These are two fundamental barriers to the retention of women in transport (OECD/ITF, 2020).
The gains of diverse recruitment for the skills gap will unravel if they are not accompanied by inclusive working environments.
Sustained efforts are required to produce genuine inclusivity. Seymour points to internal women's networks as important mechanisms for inclusion and recognises the need for these groups to drive understanding among male colleagues. Women in Transport shares this ethos, providing an industry-wide network and professional development opportunities for women in the industry, as well as welcoming men as allies. We believe that by working together we can promote a diverse and strong transport workforce that supports UK growth.
Recruitment and retention practices must be complementary to create inclusive and diverse workplaces. Seymour mentions flexible working arrangements as a way of changing perceptions of the industry to make it more attractive.
These kinds of working arrangements are crucial to attracting and retaining women, who are twice as likely as men to want to work flexibly, particularly women who are returning to work after childbirth (CIPD, 2019). Yet, six times more jobs accommodate flexible working than advertise as flexible, disproportionately discouraging women from applying (Timewise, 2017 & 2019).
This illustrates the importance of aligning perceptions and practice. As the Covid-19 pandemic has enabled many more roles to be performed flexibly, from home, we encourage employers to embed flexible working practices into industry culture going forward.
The transport industry is vital for the future of the country as it recovers from Covid-19 and progresses towards net zero. The skills gap threatens to leave the industry lagging behind the rate of technological development; greater diversity is needed to soften this threat.
It is vital for government and industry to recognise that universal issues need universal responses, and work together to make transformative change.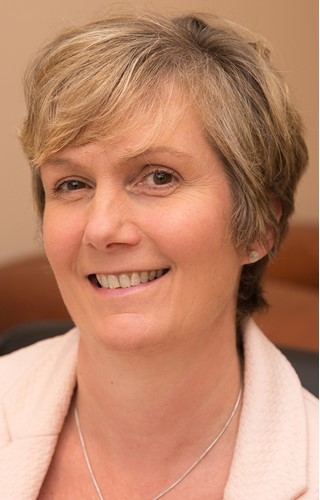 By Maggie Simpson, executive director, Rail Freight Group
Maggie Simpson is director general of the Rail Freight Group, the representative body for rail freight in the UK. Since joining in 2005, she has worked to promote growth in rail freight and to support member companies of the group in their activities.
The rail freight sector is no exception to the challenges highlighted in this article. Our members report difficulties particularly in recruiting for engineering and maintenance roles, and the wider skills gap across the railway is also of concern for infrastructure management. And, like many other parts of transport, the lack of diversity is also a cause for concern.
Youth unemployment rose to 14.3% in the first quarter of this year, so there is a clear opportunity for firms to look for new talent.
So why can't we close this gap?
One issue right now is, of course, uncertainty. Businesses have been pummelled first by Brexit and then Covid and may simply not feel able to invest in recruitment and training however much they understand the longer term need. Recruiting in these situations may be for the brave. Training, too, has been disrupted by Covid with face-to-face programmes still suspended in many cases. The railways are heading for structural reform, the impacts of which are not yet understood. Yet rail freight has weathered the storm well, and the opportunities for further market expansion are strong, so there must be a good case for looking to address the skills gap.
As Neil Robertson highlights, another important factor is the image of rail with young people. For many, their only interface with the railway system is watching Thomas the Tank Engine, and where they do use the railway for journeys, it is often more expensive than the bus, and their only interaction with staff is likely to be the ticket inspector! It's unlikely that many of those graduating this year will ever have seen a freight train, let alone thought of working with them. The industry has taken steps to increase apprenticeships and improve awareness, but there is more to do.
There is a gap between the traditionally expected skills, and those that will be needed to support transformation of the transport sector over coming decades. Digital skills are in short supply and with the roll-out of digital signalling now starting, and more technology in wagons and supply chain management their importance is under the spotlight.
Decarbonisation also requires those with expertise in sustainability and change management. It is interesting to note that Highways England has looked to the computer gaming market for certain skills – and there may be a need to better align the national curriculum's IT programme with employer needs of the future too.
At its heart though, transport needs to change what it does. Adapting ways of working, modernising shift patterns, investing in better facilities and digital transformation are all essential for attracting college leavers.
We will have to adapt if today's workforce is to adopt rail freight as a career of choice.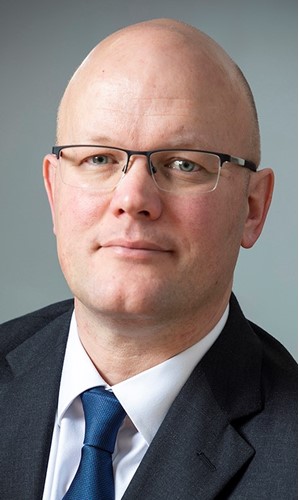 By Laurence Drake, managing director, Daf Trucks
Laurence Drake is responsible for sales, marketing and aftermarket support for Daf Trucks in the UK and Ireland. Having joined the company in 2000 and gaining experience in roles with increasing responsibility across the business, he took the helm of the UK's market-leading truck manufacturer in 2019.
There is no doubt the way in which the UK workforce is employed – especially the relationship between workers and their employers – is in a period of transition following the seismic effects of Covid-19. Expectations, from both sides, have changed.
In logistics, the pandemic has highlighted inequalities for sure, but it has also brought into sharp focus how trucks and transport are fundamental to the economy.
Covid-19 has been a particularly defining moment for Generation Z, with this new cohort into the workplace having lived a 'virtual-only' existence for more than 12 months now.
This is a generation where inclusion and diversity has a new energy; a generation that harbours a powerful desire to be better citizens and where the environment is a problem for now, not tomorrow.
Sadly, young people's ambitions have been seriously constrained thanks to the pandemic, with many finding hardship in getting a job, or seeing their education opportunities greatly curtailed with the move to online learning, and, in some cases, with no examinations.
What, then, of the logistics sector for them? Is working in the transport industry ever going to appeal? In truth, and as highlighted in the article, probably not.
The pandemic has placed logistics front-and-centre of the public gaze, demonstrating its crucial role in keeping the country fed, watered, clothed, housed and myriad other services. But, there remains a perception problem with transport, and it exists with Government, the media and, as a result, with Generation Z. If this wasn't enough, we all want everything delivered next day, or sooner, yet there's a severe shortage of people willing to work unsociable hours in order to meet the demands of a booming home-delivery sector. Importantly, you and I do not want to pay a premium on having our goods delivered in double-quick time.
So, if we don't wish to pay for better, faster deliveries (indeed, at the same time as trying to force pricing down), how can we entice the best talent to work unsociable hours and for unattractive salaries. We cannot deliver a true 24/7 logistics service when the workforce wishes only to work at times which suit them – which usually doesn't include at night. With the aforementioned perception problem, coupled with the challenge of getting people to work unsociable hours, where do we go from here?
Tom Seymour expresses the need for apprenticeships and their important role in bringing people into the industry; to demonstrate the reality of what the industry is about and the many opportunities available for a young, ambitious, IT-savvy workforce, and also their ability to change perceptions – a 'technician', for example, sounds quite different to a 'mechanic'.
Even here, however, the Government is not helping the transport industry. Rather than providing a clear roadmap for the introduction of new technologies – with immediate, achievable goals – they set headline-grabbing targets years hence, leaving industry to fathom out how to get there. This will fundamentally exacerbate the skills shortage because we're unsure of the skills actually required long-term.