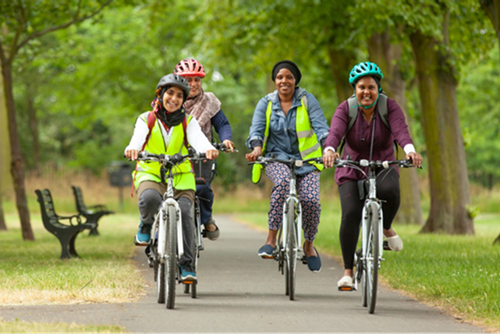 The reduction in car use and public transport during lockdown has encouraged councils to consider reallocation of road space to cycling, walking and other uses
There are three park-and-ride sites in Canterbury.
Prior to Covid-19, motorists paid to park and then used the free bus into the town centre.
Canterbury City Council (CCC) introduced a park and pedal scheme at the Wincheap park-and-ride in June 2018 (part-funded by Kent County Council) with a capacity of 28.
This offered free, secure parking for subscribers to leave their own bikes overnight to enable them to cycle the last mile into Canterbury.
Although it was oversubscribed initially, it was consistently used at about 50% capacity.
Users registered their car number plates and were added to the white list for the ANPR camera enforcement for the car park, so they could park for free.
Although there were teething troubles with vandalism, the county council planned a bigger scheme with new features, having learned from the Canterbury site.
This was ready to launch just as lockdown hit.
Park-and-ride sites were initially closed, but they reopened on Monday, June 15, as long-stay car parks only, without a dedicated bus service.
Motorists pay 50p/day and CCC has identified walking and cycling routes to the city centre or the location of the nearest bus stop where they can catch a scheduled bus.
The two cycle compounds are open to all without needing to pay or register, and without the doors being locked.