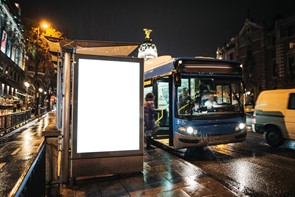 Buses need to get passengers back on board. But it is proving to be a case of easier said than done, reports Beate Kubitz
Read full story
Electricity networks want to accelerate investment in infrastructure to speed up the UK's transition to electric vehicles
All Air quality
Electricity networks want to accelerate investment in infrastructure to speed up the UK's transition to electric vehicles
All Congestion
The creation of a convenient and comprehensive public charging network is vital to build confidence for the transition to electric cars and vans, and to keep their wheels turning.
All Electrification
The DfT's latest report tracks the attitudes of the public to autonomous vehicles, electric vehicles and mobility services.
All Autonomous transport
The virtual National Rail Recovery Conference, which took place last month, gave an insight into the impact of the Covid-19 pandemic and reform of the sector.
All Mass transit systems
Who owns transport-related data and who is prepared to share it? These questions, among many others, require resolution
All Connectivity
Most decision-makers are white males, so what chance is there for others to have their hopes and fears properly represented? asks Laura Laker
All Universal access
Out of sight meant out of mind when it came to solving the transport problems experienced by non-urban residents, but the focus is shifting, says Beate Kubitz
All Finance and funding
Government plans for England's buses gain support, but questions are raised over the ability of local authorities to comply with proposed timescales
All Government programmes
Active travel – cycling and walking – has been brought to the forefront by the pandemic. Now there's the need to build on the progress made during lockdown
All Active Travel
When LTNs are proposed they often face opposition, usually from local businesses or drivers. But, they are mostly welcomed by residents
All Healthy streets