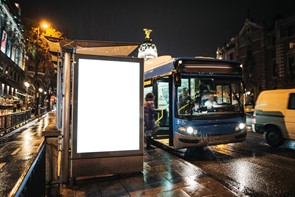 Buses need to get passengers back on board. But it is proving to be a case of easier said than done, reports Beate Kubitz
Read full story
A LTN can provoke a different kind of road rage, especially where there has been a lack of consultation before its introduction. Do people feel measures are being done to them rather than for them?
All Air quality
The 'avoid public transport' advice prompted a large spike in cycling and walking and lockdown has encouraged councils to consider reallocation of road space, writes Beate Kubitz
All Congestion
How to create a more equitable and inclusive transition to electric vehicles
All Electrification
The DfT's latest report tracks the attitudes of the public to autonomous vehicles, electric vehicles and mobility services.
All Autonomous transport
Increased administration, long lead times and potential tax minefields are just some of the complexities facing bus operators
All Mass transit systems
Who owns transport-related data and who is prepared to share it? These questions, among many others, require resolution
All Connectivity
Most decision-makers are white males, so what chance is there for others to have their hopes and fears properly represented? asks Laura Laker
All Universal access
The digital element of MaaS is comparatively easy. Among the most difficult are how to regulate it and address the vested interests of current operator
All Mobility as a Service (MaaS)
New report into road pricing is urging politicians to handle transport's political hot potato
All Finance and funding
The Government is keen to promote modal shift in our transport choices, but several tax policies are at odds with this goal...
All Government programmes
Local authorities that interact effectively with stakeholders are more likely to succeed with climate change measures
All Healthy streets