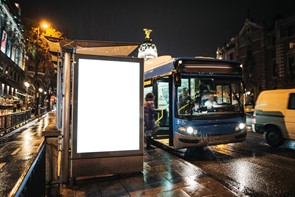 Buses need to get passengers back on board. But it is proving to be a case of easier said than done, reports Beate Kubitz
Read full story
Major change is needed to decarbonise transport. Jonathan Manning looks at the next steps following the publication of the Government's plan
All Air quality
The 'avoid public transport' advice prompted a large spike in cycling and walking and lockdown has encouraged councils to consider reallocation of road space, writes Beate Kubitz
All Congestion
Transport is on course for electrification, but there is a danger we are overlooking the skills needed to make the transition
All Electrification
The DfT's latest report tracks the attitudes of the public to autonomous vehicles, electric vehicles and mobility services.
All Autonomous transport
As works start to shape the planned new public body, Great British Railways, what space will there be for innovation outside the nationalised publicly-owned core? Where will private sector entrepreneurs and devolved regional authorities with local agendas fit into the new jigsaw?
All Mass transit systems
Who owns transport-related data and who is prepared to share it? These questions, among many others, require resolution
All Connectivity
Most decision-makers are white males, so what chance is there for others to have their hopes and fears properly represented? asks Laura Laker
All Universal access
Out of sight meant out of mind when it came to solving the transport problems experienced by non-urban residents, but the focus is shifting, says Beate Kubitz
All Finance and funding
Government plans for England's buses gain support, but questions are raised over the ability of local authorities to comply with proposed timescales
All Government programmes
Active travel – cycling and walking – has been brought to the forefront by the pandemic. Now there's the need to build on the progress made during lockdown
All Active Travel
When LTNs are proposed they often face opposition, usually from local businesses or drivers. But, they are mostly welcomed by residents
All Healthy streets