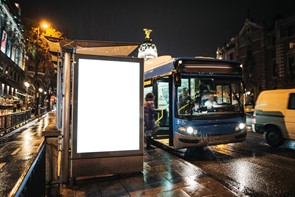 Buses need to get passengers back on board. But it is proving to be a case of easier said than done, reports Beate Kubitz
Read full story
When local authorities propose changes affecting road usage, they often face initial resistance, but, with patience, attitudes can change
All Air quality
The 'avoid public transport' advice prompted a large spike in cycling and walking and lockdown has encouraged councils to consider reallocation of road space, writes Beate Kubitz
All Congestion
Mark Sutcliffe investigates how the Government can 'level up' Britain's EV charging network.
All Electrification
The DfT's latest report tracks the attitudes of the public to autonomous vehicles, electric vehicles and mobility services.
All Autonomous transport
As works start to shape the planned new public body, Great British Railways, what space will there be for innovation outside the nationalised publicly-owned core? Where will private sector entrepreneurs and devolved regional authorities with local agendas fit into the new jigsaw?
All Mass transit systems
Who owns transport-related data and who is prepared to share it? These questions, among many others, require resolution
All Connectivity
Most decision-makers are white males, so what chance is there for others to have their hopes and fears properly represented? asks Laura Laker
All Universal access
Plans and goals are laudable and well intentioned, but who is going to stump up the considerable sums needed?
All Finance and funding
The Government is keen to promote modal shift in our transport choices, but several tax policies are at odds with this goal...
All Government programmes
This is the first in a three-part series on active travel (Pt2 will look at walking; Pt3 e-scooters).
All Active Travel
The legacy of lockdown could promote a place-making revolution in urban planning. Mark Sutcliffe investigates the 15-minute city model
All Healthy streets