Driving Change for Autonomous Vehicles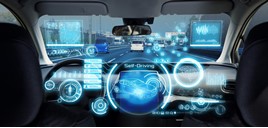 ESTECO explains how simulation can help validate next-generation vehicles using a scenario-based verification plan.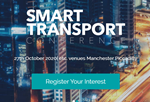 The Smart Transport Conference returns in October 2020, in Manchester.
'Connecting policy to solutions'
October 27, 2020
The UK's most important meeting place for senior public policy makers and influential private sector leaders
Showcasing real-time solutions to government policy
Six important reasons to attend the Smart Transport Conferences:
1. Join the country's most influential smart transport stakeholders focused on delivering accessible and sustainable transport for all – showcasing private sector capabilities with government policy.

2. Listen to the UK's leading policy-makers provide clarity on the government's smart mobility outcomes and road to implementation.

3. Hear directly from a diverse range of private sector leaders in intelligent transport – sharing their passion and vision to bring 'mobility for all' into the mainstream.

4.Engage in ground-breaking debate, network and collaborate with other senior smart transport experts on the practical steps needed for private sector solutions to turn the government's vision into reality.

5. Identify the most important current and emerging commercial opportunities as government policy turns in to action and investment.

6. Listen to unique multimodal content that breaks down the silos in transport and is not replicated elsewhere.
---
---