To date, there is no evidence that public transport was, or is, a source of virus transmission. Government needs to get this message across to the travelling public, says Campaign for Better Transport's Paul Tuohy.
More than a year after Covid-19 first shut down the country, it continues to disrupt the transport system, with the effect on public transport felt by passengers and operators alike. Initial Government advice to avoid public transport has created an ongoing, and largely unsubstantiated, fear which, unless addressed, will have negative consequences far beyond the pandemic.
So far, there is no evidence that public transport was, or is, a source of virus transmission and, with appropriate safety measures, the risk of catching Covid on public transport is actually very low.
In fact, joined-up active travel and public transport have a role to play in improving public health and reducing health inequalities, with people who use public transport more likely to meet the UK Government recommendations for physical activity.
The cost of physical inactivity to the UK economy is £7.4 billion a year, including more than £0.9bn to the NHS, with obesity now known to be a key factor in intensive care admissions or relating to Covid-19.
Public transport also has a vital role to play in a green recovery. Half of the UK's carbon emissions from transport come from cars and only 4% from public transport. Driving produces more than four times as much greenhouse gas per passenger kilometre as travelling by rail and almost twice as much as travelling by bus.
Between lockdowns, road traffic rose to, and on some days surpassed, pre-pandemic levels, while bus and rail use has remained low (currently 54% for buses and 35% for rail). We simply cannot allow car road traffic to carry on increasing or keep encouraging people to drive when there are more sustainable options available. In addition to the adverse impact on our climate, cars and vans are the main culprits when it comes to air pollution in our towns and cities, contributing to 40,000 premature deaths a year.
Public transport is crucial to a fair economic recovery; 40% of low-income households have no access to a car, so public transport is key to connecting people with jobs, education and training, as well as local amenities.
Other benefits
Public transport boosts the economy in other ways, too; England's urban bus networks provide a net economic benefit of £2.5bn to the country and for every £1 spent on the rail network, £2.20 value is delivered in the wider economy. Congestion costs the UK economy £6.9bn in 2019, yet one double decker bus can remove up to 75 cars from the road.
This is why at Campaign for Better Transport we have just launched our 'Way Forward' campaign, which aims to get the Government to promote public transport as the first choice for journeys and do all it can to help restore passengers' confidence in the network post-Covid.
We also want to ensure that the Government continues to provide financial support where it is needed in the short term and that future investment aims to grow the network to meet economic, social and environmental goals to help the country build back better.
When we were planning the campaign we commissioned a survey to get a sense of how people felt about public transport. Our research showed that in the future, UK adults largely expect to choose to travel as they did before the pandemic, with private cars remaining the dominant form of transport for around half of trips for shopping, leisure and personal matters.
Intention to return
People who had used public transport before the pandemic largely intend to return to it once restrictions are lifted, but this is likely to be affected by the kinds of journeys people need to make in the future.
We know a little less than half (43%) of UK adults were working entirely from their place of work before Covid, but just a third (33%) plan to do so after restrictions begin to ease. The proportion who say they plan to work from home at least some of the time has risen to just less than a third (29%) from almost a quarter (24%) who did this before the pandemic.
This change to future working and commuting patterns will undoubtedly have an effect on the transport network. A significant factor in how people choose to work is the cost of their commute. These figures emphasise the need for flexible ticketing to allow people planning to commute part-time the choice to travel sustainably by rail where possible. Currently the lack of affordable ticketing options for part-time commuters is a barrier to getting more people back onto the railway and is something we have repeated called on the Government to address as a matter of urgency.
If, when restrictions are lifted and people return en masse to workplaces, there are still no affordable rail options for people commuting part-time, we will see an increase in road traffic and the associated negative effects of increased car use.
So what can be done to encourage people back on board? Our research revealed that what people want isn't that different to want they wanted pre-Covid.
UK adults are most likely to say that less crowding (30%), cheaper single or day tickets (29%) and better routes (29%) would encourage them to increase their use of public transport, followed by more frequent (26%) and punctual (22%) services.
'Touching in' with a card
Smart ticketing options and the availability of better information by using data more smartly and widely was also a factor for people with 15% saying simpler payments – like being able to pay for all journeys by 'touching in' with a card – would encourage them to use public transport more, and 12% were also seeking better access to real-time information.
Many of these are things we have long called for and, for buses at least, things which the Government plans to deliver in the long term as part of the national bus strategy. The question remains whether this will come soon enough to prevent the habits formed during lockdown i.e. avoiding public transport, becoming the norm.
Perhaps more worryingly, our research also revealed that a fifth (20%) of UK adults say nothing would currently encourage them to increase their use of public transport, rising to almost a third (29%) among those aged 55 and over. This shows the Government still has a long way to go in getting its messaging right. That's why, along with the operators, we're working to help the Department for Transport point to public transport as the way forward to a healthy, sustainable and economically bright post-Covid future.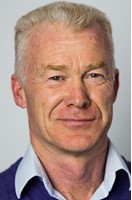 Paul Tuohy joined Campaign for Better Transport as chief executive in November having worked for six years transforming the former Cyclists' Touring Club into Cycling UK, where he instituted the 'Big Bike Revival'. He was also instrumental in creating the Walking and Cycling Alliance with like-minded organisations that convinced Government to commit more than £2 billion towards extra walking and cycling infrastructure and education programmes. Prior to Cycling UK, Paul worked withYMCA and RNIB and was the CEO of Missing People.