Public transport restrictions influenced by the Covid-19 pandemic have created an opportunity to give fares and ticketing a complete overhaul
Like so many sectors, transport and travel have been changed by Covid-19, perhaps forever. But while the pandemic has, and continues to have, many negative consequences for the public transport network, it has presented the Government with a unique opportunity to address long-term issues with the railway, including the fares and ticketing system.
A long-standing bugbear of passengers and campaigners alike, fares and ticketing have been in need a complete overhaul for many years.
One clear example is the paucity of options available to part-time commuters.
We at the Campaign for Better Transport have long campaigned for a part-time alternative to the season ticket that doesn't penalise people who don't commute five days a week. Research carried out by us prior to the pandemic* highlighted noticeable differences in rail commuting based on number of hours worked, with 14% of full-time workers commuting by rail compared with just 5% of part-time ones.
While this may relate to the nature of many part-time roles, such as people working shorter hours and/or closer to home, our research found the railway's failure to offer tickets suitable for part-time and flexible workers was a recurrent issue.
With the potential for 'normal' working patterns changing forever post-Covid, the number of people planning to commute part-time is likely to grow as more businesses retain or adopt flexible home working.
It now makes more sense than ever for a range of capped, flexible season ticket products which better address this need. Without flexible commuter tickets, people may choose to drive, or work from home full-time, further damaging the economic recovery and the environment.
Of course, it's not only the part-time commuters who will need to be encouraged back to rail. For some time passengers have felt they get poor value for money from public transport. An inflation plus 1% rise next month is only likely to lead to further dissatisfaction and is counter-productive to encouraging people back to workplaces in a sustainable way post-pandemic. By disincentivising rail travel, it is also likely to reduce overall ticket income.
Research has consistently shown public dissatisfaction with fare levels. This is hardly surprising when you consider that in the past 10 years, the cost of rail fares has increased by 47% while motoring costs have increased by 32% and average wages just 24 %. Our research found that 67% of people ranked ticket prices as their biggest concern about the railways. Among younger people (18-to-34-year-olds), three-quarters felt this way.
Across London and the south-east, where most rail commuter journeys are made, satisfaction was even lower at only 44%. As well as being unpopular, the policy of raising regulated ticket prices above inflation has created genuine hardship and, by making peak time rail travel unaffordable to some, has become a barrier to accessing employment and making other essential journeys.
Fare structures need to be reviewed and a new approach adopted, one which addresses fare rises (or reductions) and how these are calculated.
But it's not just the fare structure and ticket types that need reforming, the way transport is paid for must change if we are to deliver a railway fit for the future that provides passenger value, achieves modal shift and helps us meet our net zero target.
Currently, there are too many confusing options for the different types of tickets and fares, and passengers are not automatically offered the best-value option. From a passenger's perspective, having an integrated multi-operator and multi-modal ticketing approach would bring benefits, including simplifying the ticket buying process and improving affordability.
There should be a rapid move to simplified fare structures and smart or account-based ticketing, with digital ticketing and booking systems the norm. Multi-modal tickets and zonal fares should be expedited for the cities beyond London as part of more devolved and better integrated transport. Local transport authorities with responsibility for rail should consider introducing new fares structures with tickets valid across operators, so passengers are not penalised if they need to change trains or from trains to buses.
To achieve this, the Government will need to step in and require operators to participate in account-based ticketing schemes and put in place the systems necessary.
There will need to be investment in the back-end systems, as well as an opening up of data across the transport sector and provision of application programming interfaces (APIs) so technology firms and operators can provide new retail and transport information products to consumers.
Improved integration between modes should also be actively supported, including capital funding from Government to support easier physical interchange, data availability for journey planning and the widespread adoption of multi-modal ticketing.
Fares should be overhauled to allow speedier implementation of part-time season tickets, pay as you go travel, single-leg ticketing, a single national railcard, multi-modal fares, zonal ticketing and other initiatives. Peak-time fares should continue to be regulated by Government but with a reformed formula that keeps price rises to a minimum and replaces the Retail Price Index with the Consumer Price Index as the basis of calculations.
Next month will see the first RPI+1% increase in seven years when rail fares will go up 2.6%.
We argued for a fare freeze to help encourage people back to public transport and for the introduction of flexible season tickets for the same reason.
So far the Government has sidestepped the issue of flexible season tickets leaving commuters with a choice between paying for a service they can't make full use of, staying at home, or getting into their cars.
Prior to Covid, many part-time workers felt they had little choice but to select the first option.
Now with the option of homeworking on the table for more and more people we are likely to see increasing numbers of workers opting to stay at home or take the cheaper option and drive, which could have serious and far-reaching economic and environmental consequences which we may find very hard to reverse.
* Passenger research was carried out as part of Campaign for Better Transport's response to the Williams Rail Review and is available on the charity's website.
About the author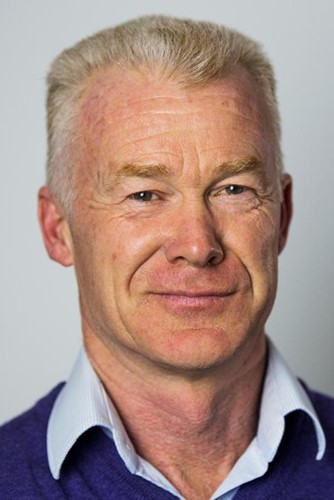 Paul Tuohy joined Campaign for Better Transport as chief executive in November having worked for six years transforming the former Cyclists' Touring Club into Cycling UK, where he instituted the 'Big Bike Revival'. He was also instrumental in creating the Walking and Cycling Alliance with like-minded organisations that convinced Government to commit more than £2 billion towards extra walking and cycling infrastructure and education programmes. Prior to Cycling UK, Paul worked with YMCA and RNIB and was the CEO of Missing People.