Predict and provide is dead. So says planning policy and so does CIHT (Chartered Institution of Highways and Transportation), TCPA (Town and Country Planning Association) and TRICS (Trip Rate Information Computer System). Actually, it has been dead for a long time, it just might not have felt that way. And now the climate emergency, physical and mental health concerns and the Covid-19 pandemic are pushing progress along at a much quicker speed. Of particular concern is climate, and considering that surface transport is the UK's largest contributor to carbon emissions, it also has the potential to be the biggest win for carbon reduction.
Traffic, and more specifically peak commuter traffic, used to be the ultimate consideration in transport planning, despite there being no expression in policy that makes this important. We made forecasts about how many people would like to travel by car in the busiest times, assigned that to traffic models, and then designed bigger junctions and roads to enable convenient private travel.
There is undeniable evidence that traffic is a function of the available road space, so, put simply, more capacity means more traffic and less capacity means less traffic.
Sustainable urban mobility plans
Hence, what has emerged instead of predict and provide is a new concept to accelerate sustainable mobility – 'vision and validate'. This took root in the 2019 EU guidance on sustainable urban mobility plans (SUMP) and branches out further through the congestion reduction in Europe: advancing transport efficiency (Create) project guidelines – led by Vectos – which analysed how five EU capitals have successfully achieved modal shift by first setting the vision of a liveable city, then implementing the required policies to make it a reality.
In the Create example, the vision was city-wide, but the same principles are also applied on a project scale. The premise is simple. We decide on a vision, and we design to achieve that vision, often using road capacity as a tool. If we want more traffic over a period then we build more capacity, and, if we want less, then we reduce capacity.
There is no longer good reason to focus on the traditional commuter peak. What matters in current policy is how people live every day and every week. And, in doing so, traffic has become less important. The focus is now on accessibility. That means access to facilities and services by whatever means.
This change of focus means that transport has been bumped to the third question, after 'can I do it online?' and 'can I do it online with deliveries?'. When it comes to transport, we design first for 'can I do it simply by classic mobility', that is two feet and two wheels.
We are now applying this to real life new settlement design, and it can be equally applied to retrofitting existing communities.
The 20-minute city or five-minute town
Before being concerned about how people may travel away from the new settlement or community, whether car, rail, bus or something else, we focus on the masterplan and local living. It is the 20-minute city or five-minute town concept that is often quoted. We can make this a reality by landscape- and land use-led transport planning.
How the masterplan is laid out and defined is critical to sustainable development. Our settlement designs start with the mindset that the primary movement network is active travel. There may or may not be roads for private vehicles alongside these but, regardless, they are very periphery in the design. It means denser development, more play space, less road space and more social interaction.
To complement this, we are introducing primary and secondary mobility hubs with community concierge teams and shared travel systems, within a network of town and local centres.
Mobility hubs are like community hubs which provide a focal point in the transport network, allowing us to seamlessly integrate different modes of transport, multi-modal supportive infrastructure and placemaking strategies to create activity centres in a development or town centre that particularly maximise first and last mile connectivity. They support local living, low car lifestyles and the reallocation of space from roads and car parking to housing or public realm improvements, and, ultimately, have the potential to contribute significantly to the decarbonisation of transport.
Services and amenities can include cycle hire, e-bike hire, e-scooter hire, cycle storage, cycle storage and repairs facilities, car share pick up areas, electric vehicle rapid charge points, demand-responsive services, public transport services and Wi-Fi, and are linked to active travel routes.
Microconsolidation centre for deliveries
They might also act as a microconsolidation centre for deliveries whether they be for collection or local delivery by ground drone, air drone or cargo bike, as well as a third place for work hubs, a community space to promote social wellbeing and interaction, and a community concierge to facilitate transport and community initiatives.
Historically, we used to think of travel as being largely work-related. However, that wasn't the case and is less so now. The main reasons for travel are education and leisure. Both of which are largely contained locally.
Pre-Covid there was a strong trend towards more flexible working and a greater tendency to work from home on occasion. Covid has probably advanced that by 10 years. Evidence suggests about 30% of the working population will be working from home or in a third place on any single day of the week.
We are designing for this in our schemes by providing third places (work hubs) in our local centres which, in turn, also localises a lot of other activity through the day.
All together, we expect our new, or retrofit, communities to internalise about 70%-80% of accessibility. That might sound ambitious, but it's not really. It's largely what happens already. On historic statistics, small towns, such as Evesham, experience about 65%-70% internalisation. By design and embedding some of the more positive Covid-accelerated attitudes, we can do better than that.
We use traffic models extensively in this work. Under vision and validate, by definition, no traffic model is used as a pass/fail device as they were under predict and provide. The volume of traffic is adjusted according to capacity. The model informs judgements about network characteristics, capacities, and helps us make judgements about whether we want increased or reduced capacity, perhaps for strategic reasons. Our models are often run over 12-hour periods rather the outdated style that simply uses peak hours.
No regard to healthy living
In summary, predict and provide led to necessary growth being stunted, delayed, or shackled with unnecessary or viability threatening highway infrastructure, that diverted funds away from necessary affordable housing or other community benefits. It was the antithesis of carbon reduction and had no regard to healthy living.
There is a problem though. Many parts of the UK are still afraid of moving away from this traffic-based demand-led approach, even though they fully support the aims of sustainable design. There is the 'what if' fear. What if it doesn't work? Shouldn't we provide for the prediction of demand just in case?
The answer must be, and often is now, unequivocally 'no', as to do so is self-fulfilling.
Therefore, vision and validate, the successor, removes transport as a stand-alone subject. Accessibility analysis, masterplanning, carbon, air, health and biodiversity are inextricably linked and are what is now driving design and assessment of new settlements.
This is much more suited to the modern objectives, and the best way to move towards satisfaction of the Paris Agreement.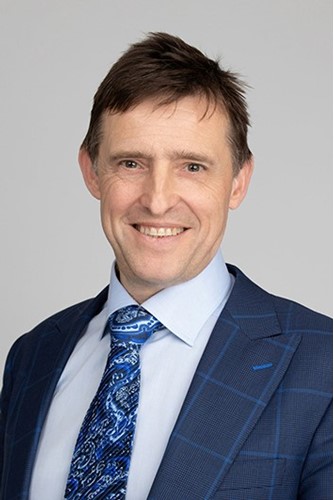 Mike Axon is the managing director of Vectos with 30 years' transport and mobility experience in the development industry. His areas of expertise include transport masterplanning, advising on transport policy and directing innovative and sustainable transport approaches to development schemes. Mike is a recognised industry leader and often acts as expert witness at select committees, public inquiries, tribunals and hearings for a wide variety of public and private clients. He is renowned as being an expert in the UK for combining masterplanning and placemaking with sustainable mobility.