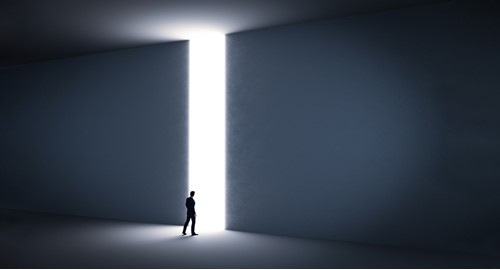 Stephen Joseph wonders if the emphasis should be taken off big infrastructure and placed on projects that offer swift gains
As the Covid-19 vaccine roll-out continues and restrictions begin to be lifted, there is increasing interest in what might follow, and how to rebuild the economy.
"Build back better" has become a cliché, and different people have differing ideas of what this means.
There is also a lot of political focus on the 'red wall' seats in the north of England and the Midlands which the Conservatives won in the 2019 election – the Government is promising action to 'level up' the economy and bring prosperity to those areas.
In all the discussion about this, investment in infrastructure comes high on the list. There is a near-universal assumption that investment in new infrastructure, especially in transport, will be good for the economy and for the communities in the north and the Midlands, and that it will play a key part in levelling up.
This translates into local, regional and national strategies for transport and lists of investment schemes for different modes.
However, with all the changes being wrought by Covid, I think it might be time to question this emphasis on infrastructure, especially as it is playing out at present.
I'm certainly not saying there should not be planning ahead for new transport infrastructure – merely that there should be an increased focus on other transport priorities that may help the economy and communities more, now.
Better local transport services
In particular, better local transport services, especially buses, might need to go up the priority list for attention and money.
I've been a member of a South Yorkshire Bus Review, which was set up to advise the Sheffield City Region Mayor Dan Jarvis on options for bus services in the area.
Its report last year highlighted just how important buses are to the functioning of a city region like South Yorkshire, and how poor bus services impact on the local economy, communities and individuals.
Good bus services give people access to jobs, widen labour markets for employers and also support leisure, high streets and town centres. They can also reduce social isolation and exclusion.
The National Bus Strategy will offer some leadership on this, but many local economic development strategies don't really include buses.
Post-pandemic, the idea of better bus services as a key tool for reviving the economy and getting people back into work needs to be a cornerstone of local economic strategies and levelling up within, as well as between, areas.
As the previous issue of Smart Transport (ST8) showed, the use of demand-responsive transport can widen the reach of bus services and should be part of the mix, but they don't change the fundamental case for giving buses local and national funding and support.
Integrated ticketing and fares
Integrated ticketing and fares might be another item that should be higher up the list. This isn't a 'nice-to-have'. Done properly, it is essential in cutting the cost of travel and reducing poverty. ST8 covered this in two features, on smart ticketing and on the case for lower, or even free, fares.
This article cited the evidence from the 'My Ticket' scheme in the Liverpool City Region, which replaced a multitude of different youth fares with a single, simple £2/day fare (now £2.20) valid on all buses across the whole city region for five-to-18-year-olds.
It was brought in partly because of concern that children from the poorest households were missing school because they couldn't afford to get there. Bus travel by young people grew by 142% in the three years after its introduction.
More broadly, simple integrated ticketing covering all operators and modes is good for cutting the cost of travel for the poorest and is also a building block for wider mobility as a service (MaaS) systems.
Yet (as prefigured in ST8) the Government has recently cancelled the funding for Transport for the North's smart ticketing project, which was the best hope of delivering such ticketing across the region and, potentially, elsewhere.
The current structure means poorer people who might live in a housing estate on the edge of a city and who have to travel to work in a business park on the opposite side face having to pay for tickets on two or more operators where all-operator tickets are required by competition law to be priced above the own-operator fare.
This means some of the poorest in society find the cost of bus travel prohibitive – a kind of "poverty premium" that sees the poorest fifth of households make more trips by taxis than everyone else, since it's their only realistic travel option.
The political argument
Into this economic case runs a political argument put, among others, by Rachel Wolf, who co-wrote the Conservative manifesto for the 2019 election and is now a founding partner at public policy research agency Public First.
In a striking piece in December, headlined "Boris Johnson must sweat the small stuff to change lives post-Brexit", she pointed out that "many of the Government's flagship levelling up projects, designed to better fund parts of the country long-neglected by governments in Westminster, are long-term.
"Big infrastructure takes time to build. Underlying economic infrastructure like broadband and cloud is vital, but it won't show tangible, visible results for a while."
She argues for a focus on civic pride, local jobs, investing in the physical fabric of places, and in supporting shops, events, and culture.
Wolf adds: "Bluntly, it needs hanging baskets – the 'small stuff' that sounds boring in a speech, but actually matters to people and gives them renewed pride in where they live.
"If we are going to move to a hybrid 'remote working' model, where people can live and spend their money where they live, making it a nice place becomes both more important and more sustainable."
This may also result in questioning a few other shibboleths – notably the need to provide for plentiful (preferably free) car parking to get people into high streets and town centres.
If this results in jams and pollution and a degraded streetscape, that may be precisely the wrong recipe – instead, measures that manage and calm traffic and give priority to pedestrians and cyclists may attract more trade and increase the civic pride Wolf is describing.
Even when infrastructure is being planned, the post-Covid world, and the requirement to level up and cut carbon, may require new priorities.
Improve connections between communities
The UK2070 commission, set up to tackle spatial inequalities, highlights in its final report, Make No Little Plans – Acting At Scale For A Fairer And Stronger Future, the need to improve connections between communities and, in particular, proposes reopening 3,000km (1,864 miles) of railway lines.
This, in turn, is based on detailed analysis by Greengauge of the transport infrastructure requirement in 2070.
This follows other work suggesting that tackling 'transport deserts' – through better bus services and reopened rail lines – should be a bigger priority.
The Government is promoting the Restoring your Railway fund and has announced funding for East-West Rail and preparatory work on the reopening to passengers of the Ashington, Blyth and Tyne line in Northumberland.
But this, welcome though it is, doesn't seem to have the strategic approach needed to look at the connectivity needs of all UK communities and ways to meet these, in the way the UK2070 commission suggests.
Road building
If, as I suggest, local transport services and integrated ticketing might need to be higher priority, what is the role for infrastructure projects?
Obviously, the public attention is focused on HS2 and other big-ticket schemes, but, in practice, in most areas, especially outside the big cities, the 'infrastructure' being planned is road building.
These are predicted to help the economy by reducing journey times, cutting congestion, unlocking housing development and increasing connectivity.
I think that, after the pandemic, each of these arguments needs to be re-examined.
Reducing journey times is seen as a way of attracting economic development to areas with high unemployment, but roads are two-way; the risk is that they make an area easier to serve from elsewhere (there is also a big academic debate on whether small journey time savings are actually valued by users and businesses, which is worth a focus in itself).
'Cutting congestion' only works if jams don't reappear elsewhere in the road network, and if the reduced congestion and journey times don't lead to more journeys.
'Increasing connectivity' begs the questions of connectivity to where and for whom – it needs to be treated strategically as the UK2070 commission did, rather than used as a justification for old road schemes.
'Unlocking housing development' raises some really interesting questions. As Smart Transport has discussed, the current pattern of much housing development is very car-based and, indeed, the Government is now, through design codes and planning policy, seeking to change estate designs to give less priority to tarmac and car parking.
But there are more fundamental questions here, around post-pandemic working patterns. If, as universally predicted, there is more working from home, estates built as 'dormitory suburbs' may not be fit for purpose.
People will be looking for homes with space enough to work in and also in communities with local services and facilities they can walk or cycle to. In other words, they'll want places, not just houses.
The risk with some of the roads being built to 'unlock housing' developments is that the kinds of land use and development created will run against all of the 'building back better' rhetoric.
They will create low-density sprawl, without any centres or places where people can meet. In contrast, development around public transport stations and lines tends to be high density – 'transit-oriented development' as the US calls it (for a review of this see "The Place to be: How transit-oriented development can support good growth").
New roads, and the car-based housing developments they bring, can add to the disadvantages faced by those without cars.
In principle, of course, a new road can have a new or improved bus service on it, but that is outside the hands of the road promoter (and often bus services that are already there get pushed aside by the new roads, which displace bus stops and links to them).
So, in practice, roads can add to disadvantages for poorer families and communities.
None of this is to say that all road building should stop or that all infrastructure is bad. Of course, planning for the longer term needs to continue and there are many places which have too little transport infrastructure (Leeds is often cited as the biggest city in Europe without a tram or underground network, something the city region is now seeking to put right).
New transport infrastructure is 'not a panacea'
But I am suggesting that new transport infrastructure is not a panacea. In particular, in the wake of the pandemic, old schemes that have been on the drawing board for many years should be re-examined to see if they now fit the new circumstances we find ourselves in. The kinds of infrastructure we might want to build may now be different.
I'm also suggesting that there is a case for shorter term spending to go to different transport priorities – better bus services with cheaper and smarter network-wide fares, immediate improvements to town centres and neighbourhoods, a focus on repairing the roads we have and more space for pedestrians including traffic-free areas like School Streets; all of these will do wonders for local economies (and people's morale).
Such a shift in priorities will require different forms of funding and project appraisal. Some of the benefits from such projects are not scored highly in conventional transport appraisal – especially services that support increased accessibility from people who currently travel little or not at all because they lack transport they can use or afford.
In other cases, schemes that help buses – as many of the Transforming Cities Fund schemes do – may score badly if they disadvantage other road users who, in transport appraisal, are given a higher value of time. And support for buses requires 'resource' or revenue funding, traditionally less easy to justify than big capital projects which governments can borrow to pay for.
Overriding all of this, as ever, is the urgency of tackling climate change. Another good reason for casting a critical eye over the priority given to infrastructure schemes, especially old road schemes, is that many will result in increased carbon emissions, especially if the resulting car-based development is included.
New zero carbon patterns of development, with better infrastructure and services are what's needed. Funding the same old things in the same old ways won't fit the post-pandemic, net zero world.