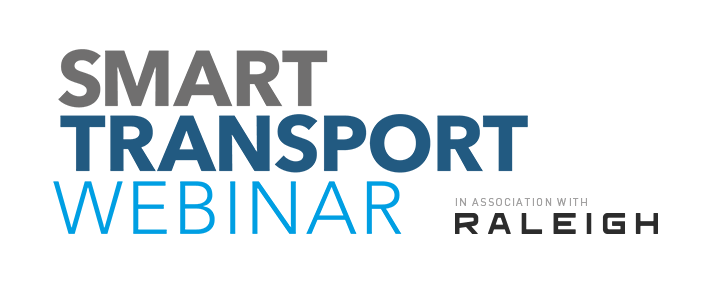 Smart Transport 'Active Travel' webinar series in association with Raleigh UK.
Hear from industry experts as they outline the benefits and challenges of prioritising active travel in both your private & professional lives across both urban and rural settings.
> Watch our webinar

Our expert guests discuss:
- The social and economic benefits of electric bikes
- How can electric bikes make transport more affordable?
- How can cities and planners incorporate increased active travel to support the health and wellbeing of the population?
- Utility Cycling with an electric bike: is it a game changer?
Our guests;
Chair - Beate Kubitz - Director of Policy and Communications, TravelSpirit
Phil Jones – Chairman, PJA
Ed Pegram - Business Manager Cycle to Work Raleigh UK Ltd
Paul Robison - Head of Cycle Projects, Department for Transport
Mehmet Ahmet - Transport Programme Manager, Cambridge and Peterborough Combined Authority
Originally broadcast on 18th November, 2020.
December 16th 2020- Zero emission logistics:
· Which UK cities have taken up the DfT's £2million e-Cargo Bike Grant fund? What have they learnt?
January 26th 2021 - Sustainability:
· How can electric bikes provide sustainable transportation?