An automated vehicles bill is a Government priority, it was announced in today's King's Speech.
In a briefing document from Number 10, the Government says that the automated vehicles bill will unlock a "transport revolution" by enabling the safe deployment of self-driving vehicles.
It says it will also cement the UK's position as a "global leader" in this high tech and high growth industry and deliver one of the world's "most comprehensive legal frameworks" for self-driving vehicles, with safety at its core.
It argues that the new legislation will release the huge growth potential of the sector, which will allow the UK to create a market of up to £42 billion and create 38,000 skilled jobs by 2035.
A session dedicated to autonomous and connected vehicles will be held at this month's Smart Transport National Conference in Birmingham. It will also hear from the e-scooter industry who are urging ministers to extend the UK's e-scooter trials after no mention was made of new legislation in the King's Speech.
The automated vehicles report says: "Self-driving vehicles will make transport safer, more convenient and more accessible, improving the lives of millions of people.
"With 88% of accidents currently involving human error, the potential for automated vehicles to reduce costs, injuries, and fatalities is enormous.
"They will empower people across the country to get around more easily, including to school or work which will boost productivity."
MPs on the Transport Committee welcomed the announcement of new laws to govern self-driving technologies after calling for new legislation to tackle safety concerns in September.
It made series of recommendations on how the Government should approach their introduction to the UK's roads in its report on the future of self-driving vehicles.
Following the King's Speech, Transport Select Committee chair, Iain Stewart MP, said: "I applaud the Government's promise of bringing forward legislation on self-driving vehicles that will help the UK to realise its place as a world leader in developing these technologies – a view shared with us from a range of voices in the transport sector.
"But we also urge the Government and industry to ensure passengers with accessibility needs are not left as an after thought when these technologies are applied to public transport, as is far too often the case."
What does the new legislation do?
The Government says that 70% of global auto sector companies that source for self-driving technologies are sourcing from the UK market.
Between 2018 and 2022, the UK self-driving vehicle sector has generated £475 million of direct investment and 1,500 new jobs.
"We can either lead the way or follow the leaders," says the report. "This legislation would be one of the world's most comprehensive legal frameworks for self-driving vehicles, based on the international thought-leadership of the Law Commissions' review.
"The bill will provide the certainty and confidence that the private sector needs to unlock research, innovation, and investment across the whole of the UK."
It argues that the UK needs to update its laws to ensure the potential benefits of self-driving technologies can become a reality.
However, it stresses that safety and the protection of the user will be at the heart of its new regime and it will make sure that only the driver – be it the vehicle or person – is accountable, by clarifying and updating the law.
It will implement the recommendations of the four-year review of self-driving vehicle legislation carried out by the Law Commission of England and Wales and the Scottish Law Commission.
It will also set a "rigorous safety framework" for self-driving vehicles, with safety at its core and set the threshold for self-driving vehicles in law.
Only vehicles that can drive themselves safely and can follow all road traffic rules without the need for a human to monitor or control the vehicle to maintain that level of safety will be classified as self-driving and allowed on UK roads.
Furthermore, it says that the Department for Transport (DfT) and its agencies will be given new powers to authorise these vehicles and ensure in-use compliance with the safety standards that the Government will set.
It will also hold companies firmly accountable once vehicles are on roads. Companies will have to meet safety requirements from the point a vehicle is introduced on to UK roads or face new sanctions and penalties if they fail in their duty.
These will include fines, requirements to take corrective action, and suspension of operation. Criminal offences will apply in serious cases.
The bill also sets out new processes to investigate incidents involving self-driving vehicles to ensure that lessons are fed back into the safety framework.
Meanwhile, it aims to digitalise Traffic Regulation Orders (TROs). Local authorities will be required to send the legal orders they make (for example, to set speed limits, close roads and designate parking bays) to a central publication platform.
This data will be used to create a digital map of the road network to support the safe operation of self-driving vehicles, which ministers say will also help make parking easier for all drivers, providing better information like the location and availability of parking spaces, as outlined in the Plan for Drivers, published last month (October).
Edmund King, AA president, said: "The plans to introduce self-driving vehicles provide the opportunity for more efficient travel, but safety must be paramount when rolled out onto UK roads.
"Vehicle technology to improve road safety can be designed into cars more quickly, reducing the likelihood of crashes, the workload of the emergency services, and avoidable casualties."
RAC head of policy Simon Williams added: "While the concept of truly driverless vehicles being commonplace on our roads might still a little sci-fi to the average driver, there is no doubting the need for this bill. The technology is moving at pace and it's vital the UK isn't left behind.
"However, if we're ever to truly realise the benefits of autonomous technology we have to sort out the state of our roads once and for all.
"It's hard to fathom how driverless cars will be able to safely navigate our streets when so many road markings are faded, and then there's the prospect of vehicles getting needlessly damaged by the UK's pothole plague as they surely won't be programmed to avoid them."
Clear legal liability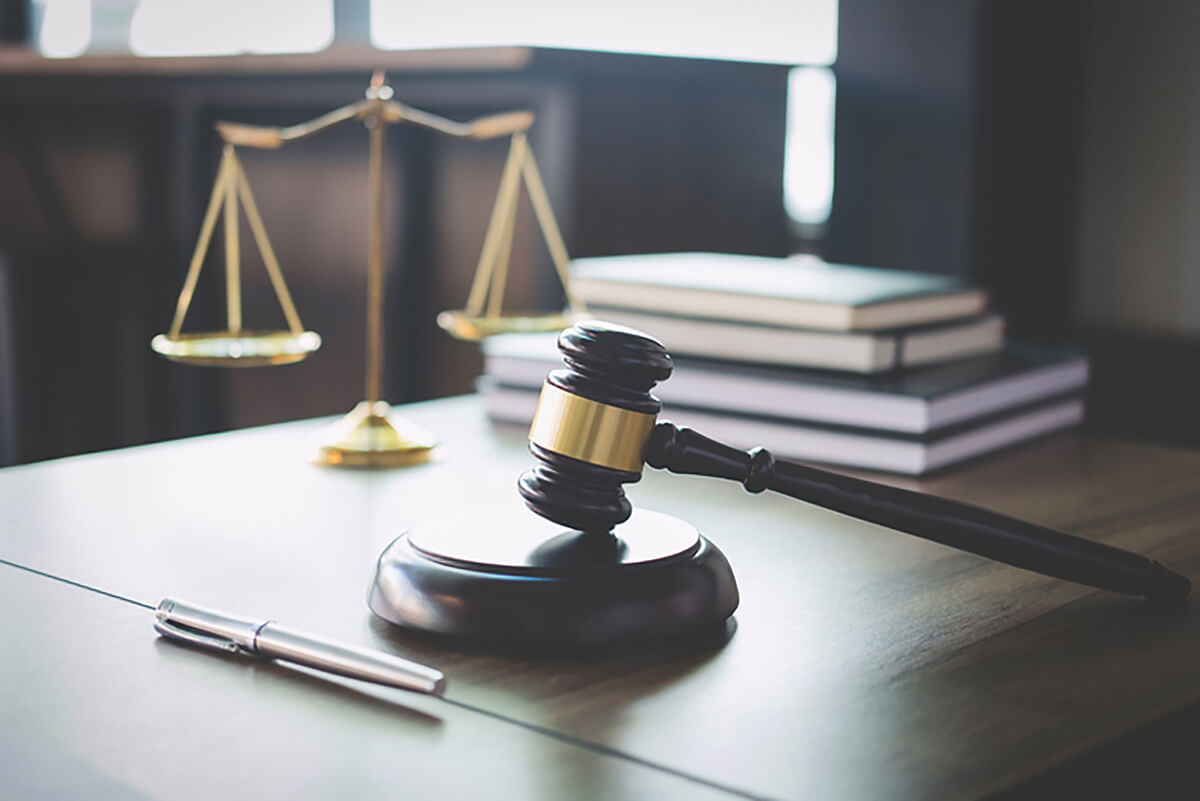 The bill aims to ensure clear legal liability and will create new organisations responsible for self-driving.
While the vehicle is driving itself, a company rather than an individual will be responsible for the way it drives.
The bill will set out the responsibilities of companies that develop and operate self-driving vehicles on roads in Great Britain.
Once authorised, companies will have ongoing obligations to keep their vehicles safe and ensure that they continue to drive in accordance with British laws.
They will be required to report certain safety related data to the authorisation authority and the in-use regulator and to comply with other relevant laws, including data protection and environmental protection legislation.
They will also protect users from being unfairly held accountable. The bill gives people immunity from prosecution when a self-driving vehicle is driving itself, given it does not make sense to then hold the person sat behind the wheel responsible.
Non-driving responsibilities, however, will still remain with that person, such as maintaining appropriate insurance for the vehicle and ensuring proper loading, as well as responsibility during any part of the journey where the person is driving.
Joshua Hughes, head of complex injury at Bolt Burdon Kemp, says that building on the foundations laid by the work of the Law Commissions of Scotland and England and Wales, the new legislation will seek to clarify "nagging questions" over liability when collisions involving self-driving vehicles occur.
"This means, in part, ensuring that when in self-driving mode, only a company can be deemed accountable – rather than the individual at the wheel," he said.
"In addition, it plans to hold manufacturing companies 'firmly accountable' once their vehicles hit the roads, meaning they will face penalties if they do not meet rigorous safety requirements."
Previously, there was concern over the grey area that could exist if someone is injured by a driverless vehicle and where it was difficult to prove who was in control at the time of the accident.
"In the scenario where a manufacturer was found to be liable, an injured claimant could then find themselves bringing a claim under complex product liability law, rather than motor liability," explained Hughes.
"With this bill, more certainty and confidence will be instilled in the manufactures, insurers and most importantly, road users."
Insurance firm Allianz says the legislation will also need to address data access. "Swift delivery of unbiased information following an incident is crucial to insurers, law enforcement and the road users they work on behalf of," explained Alexandra Wyard, underwriting director at Allianz Personal.
"We believe this should be held independently and made available to relevant parties where appropriate.
"Ultimately, how data is accessed and used needs to be open and transparent, and drivers need to feel confident with how their data is being managed.
"Given the significant changes ahead with the introduction of automated vehicles on the UK's roads, it is essential that there is a joined-up and collaborative approach across all levels of Government and the different sectors involved."
There bill will also include provisions for protecting the consumer by clamping down on misleading marketing.
Only vehicles that meet the safety threshold will be able to be marketed as self-driving. For all other vehicles, the driver is responsible at all times.
Anyone using a self-driving vehicle must be clear about their legal responsibilities, it concludes.