A new report has highlighted stark regional variations in the proximity of public electric vehicle (EV) charge points to drivers without off-street parking.
The new research from Field Dynamics, in partnership with Zap-Map, shows that the percentage of households without the space to charge at their own property, but who live within five minutes' walk of a public EV charger so they can easily plug in their car and walk home, has increased, from 12% to 17% since 2020.
However, Field Dynamics found that there are huge inconsistencies across the country, with London boroughs now achieving an average of almost 60% coverage, while in West Devon it is just 0.8%, 1.5% in Bridgend and 3.1% in Peterborough.
The average for councils outside London is less than 14%.
Birmingham, Manchester and Glasgow scored slightly better than many other councils outside of London, together achieving an average of just over 19%.
Birmingham, however, brought the three cities' average down, with only 12% of households, unable to charge at their own property, living within five minutes' walk of a public charger. Manchester and Glasgow achieved 22% and 24% respectively.
Zap-Map is calling for faster development of charging infrastructure to support the more than nine million households in Great Britain that do not have space to park and charge off-street.
"We welcome such a significant increase in the number of chargers just a five-minute walk from households without a driveway, but it's clear that the Government and local authorities need to increase availability to meet demand," said Zap-Map co-founder and chief operating officer, Melanie Shufflebotham.
"It can of course be a complex task to find and develop new sites, but we need to see much greater urgency, across the country.
"EV drivers are helping us reduce our reliance on fossil fuels and cut our carbon emissions, so let's help them do the right thing. That means more on-street chargers for those that need them, supported by high-power local charging hubs and upgraded charging infrastructure at destinations."
Local authorities that have performed well include Brighton and Hove and Portsmouth, which both achieved high percentages within their catchments of those unable to charge at home but within five minutes' walk of a public charger, with 77% and 59% respectively.
Other local authorities to come out well in the analysis are Watford with 47% coverage, followed by Coventry with 45% and East Lothian with 43%.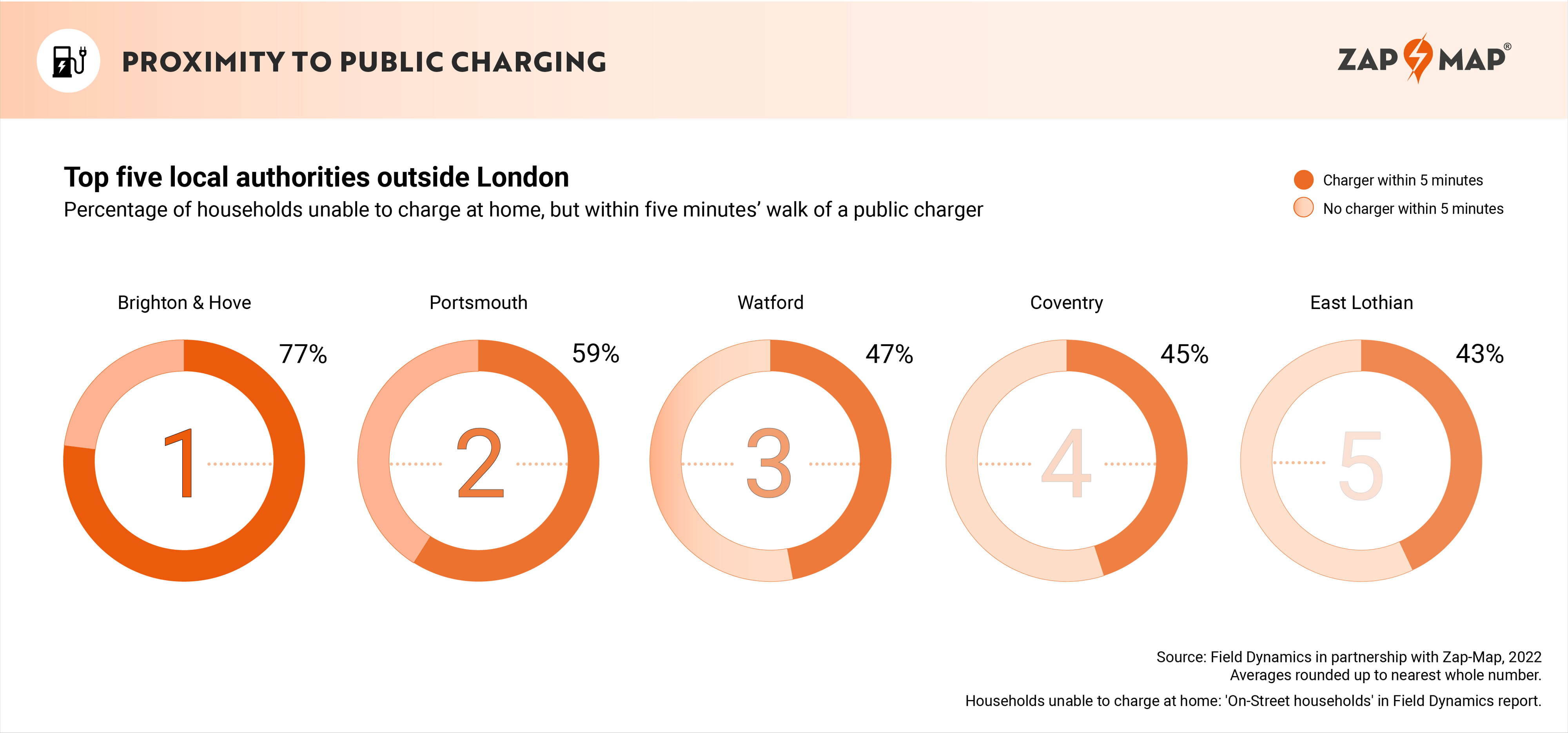 Field Dynamics managing director Ben Allan said: "There is very little consistency in approach and outcome, there is little correlation between demand and investment and finally little standardisation between the different council types.
"This inherently means that while some are getting it right, many are getting it expensively wrong and will carry on doing so for some time."
An interactive nationwide map of results can be found here, including local statistics on the variance in on-street coverage, public charging sites and residential chargers.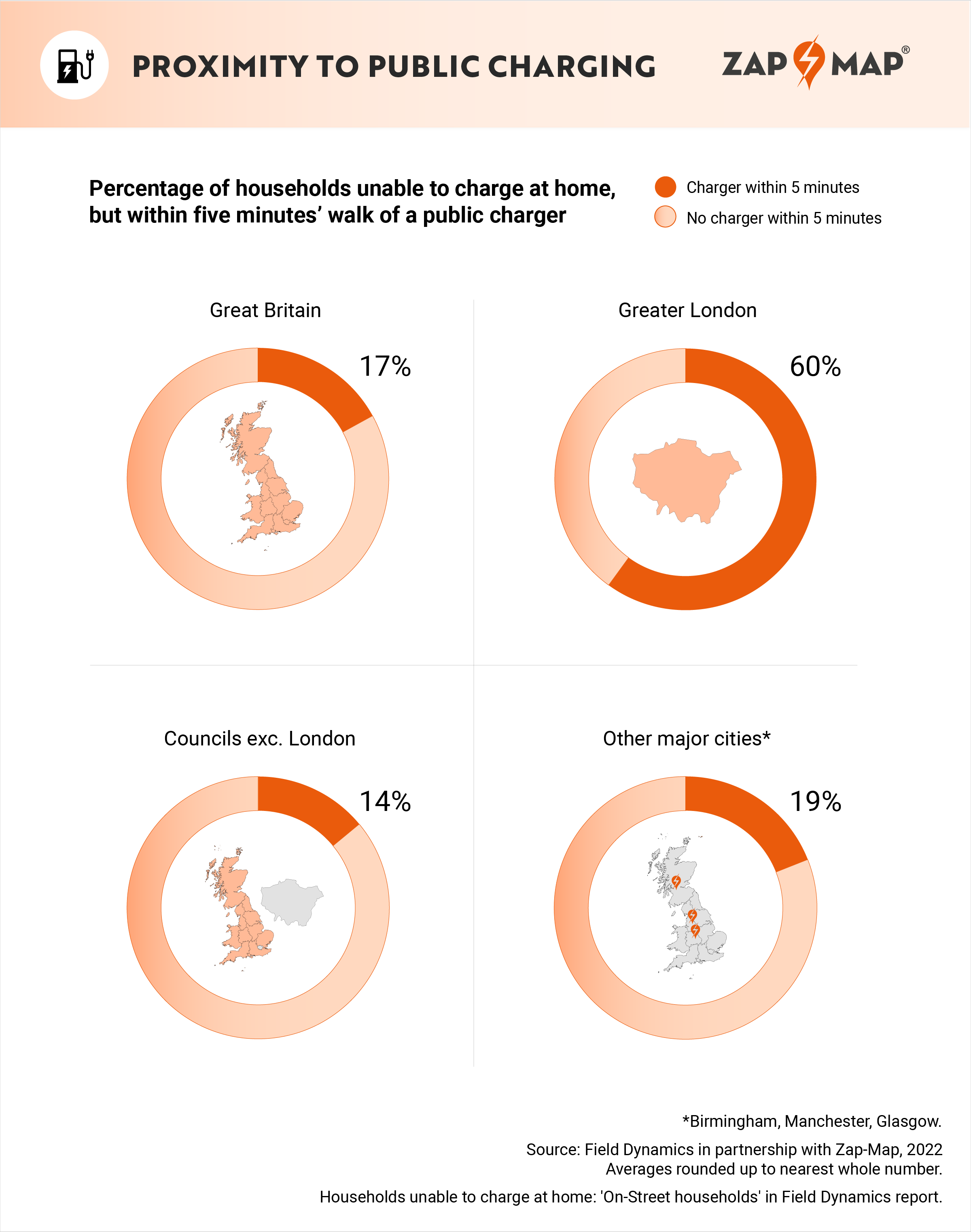 Separate research, published this week by Liberty Charge, suggests that the Government's EV charging policy may be hampering Britain's levelling-up and net-zero plans.
Three-quarters of local authorities say they are concerned that the emerging social inequity and postcode lottery of EV charging will leave many poorer families behind.