Transport for London (TfL) has banned all privately-owned e-scooters and e-unicycles, including those that can be folded or carried, on London's transport network.
The ban is in place now and means anyone using these devices will not be permitted to enter any premises on TfL's network or travel on any of its services, including on the Tube, buses, Overground, TfL Rail, Trams and DLR, it says.
The decision has been driven by safety concerns following recent fires on TfL premises and services.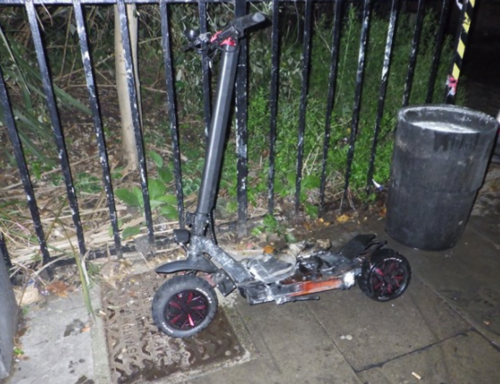 There have been incidents of e-scooters and e-unicycles catching fire while on TfL services or infrastructure, it claims.
A review found that the incidents that occurred were caused by defective lithium-ion batteries which ruptured without warning. This led to fires that caused toxic smoke to be released.
TfL consider that if this were to happen again and fires occurred in an enclosed area like a Tube train or a bus, there could be significant harm to both customers and staff, as well as secondary injuries from customers trying to escape the area.
Lilli Matson, TfL's chief safety, health and environment officer, said: "We have been extremely worried by the recent incidents on our public transport services, which involved intense fires and considerable smoke and damage.
"We have worked with London Fire Brigade to determine how we should deal with these devices and, following that review, we have decided to ban them.
"Customers who try to bring them onto our network will be refused access to our stations and premises, and not be permitted to use any of our services."