New analysis suggests the Government is not on track to hit its motorway services target for electric vehicle (EV) charge points.
By the end of this year, ministers had hoped that every motorway service area in England would have six or more rapid or ultra-rapid EV chargers.
However, research conducted by the RAC, shows that less than a quarter (23%) – 27 of 119 motorway services reviewed by the RAC on Zapmap – currently have the target number of chargers to serve the UK's estimated 760,000 battery electric vehicles (BEVs).
The RAC found there are around 400 high-powered charging units situated at motorway services capable of charging 682 electric cars at one time.
RAC EV spokesperson Simon Williams said: "Our findings show there is much work to be done before the end of the year if the Government's target of having six high-powered chargers at every motorway service area is to be met.
"Installing these types of units is not straightforward as connecting to the electricity grid is expensive and time-consuming, but clearly more needs to be done to make this process simpler than it is currently."
Zapmap data suggests that six motorway services in England do not have any high-powered chargers – Leicester Forest on both sides of the M1, Tebay South on the M6, Carlisle Northbound on the M1, Strensham Southbound on the M5 and Barton Park on the A1(M).
"The rate of deployment is increasing month-on-month but we can go much faster with the right policies and help from Government," Ian Johnston, ChargeUK
The Government's 'Taking charge: the electric vehicle infrastructure strategy', published in March, 2022, highlighted how it wanted to accelerate the roll-out of high-powered chargers on the strategic road network through the £950 million Rapid Charging Fund.
It said: "We will ensure that every motorway service area has at least six rapid chargers by the end of 2023, with some having more than 12."
Currently, there are only six services in England which have more than 12 such devices, according to the RAC. These are Exeter on the M5, Rugby on the M6, Reading East and West on the M4, Thurrock on the M25 and Wetherby on the A1(M).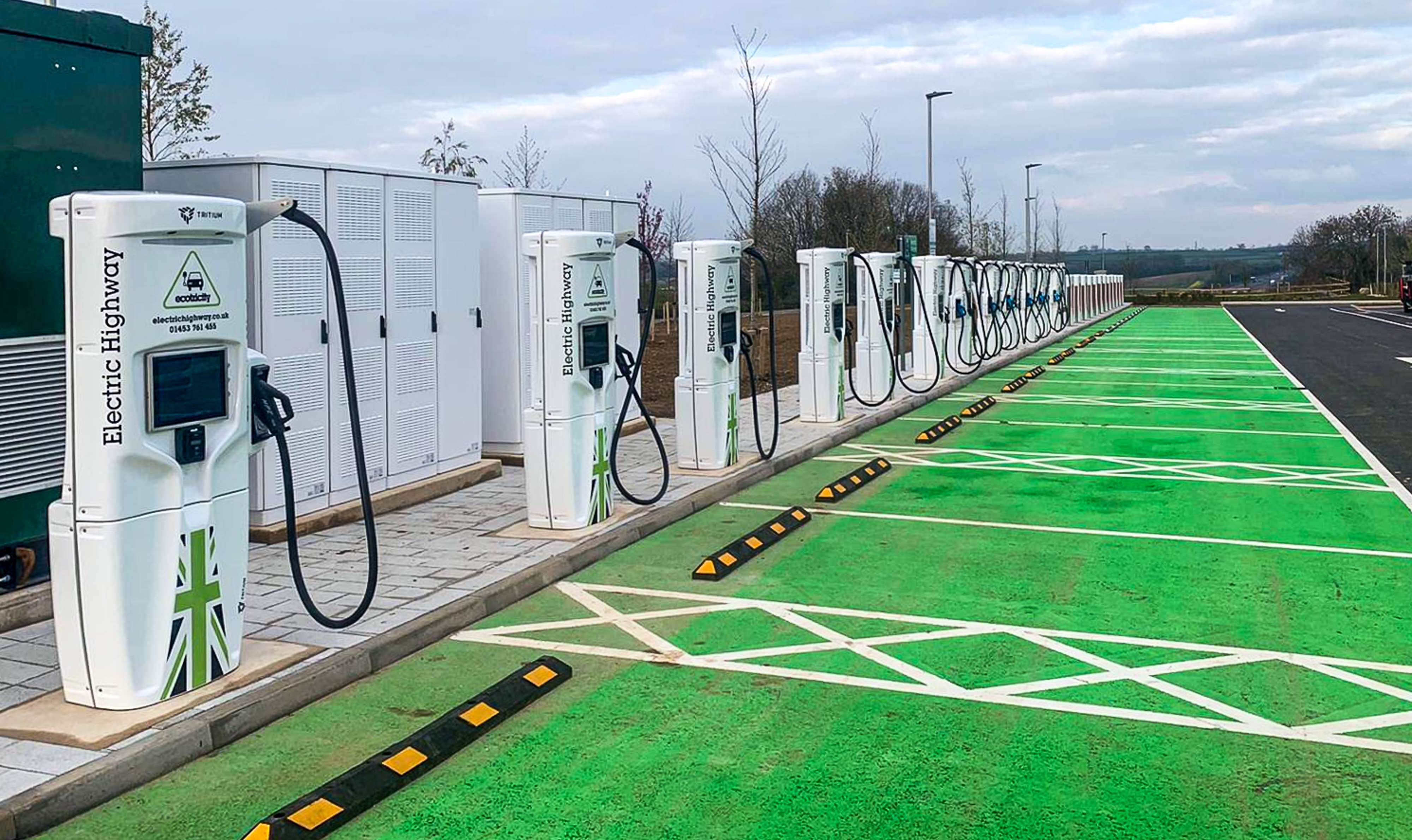 The document also says rapid charge points, which can add around 100 miles of range in 35 minutes, are already widely available along England's motorways and major A roads and that drivers are never more than 25 miles away from a rapid charge point.
It added: "Many operators of motorway service areas have embraced the ambition to install six high powered chargers by the end of 2023.
"Over 70% of England's motorway service areas now have a plan to deliver this, and we will continue to work with site operators to ensure that every site is reached."
The latest charging statistics from Zapmap show the UK has 42,566 charging devices of which a fifth (19% or 7,928) are rapid or ultra-rapid.
The RAC says that only 5% of all these high-powered chargers are at motorways services.
The Government says it expects there will be around 300,000 public chargers of all speeds as a minimum by 2030 and more than 6,000 high powered chargers along strategic roads by 2035.
Forecasts in the Competition and Markets Authority's 'Building a comprehensive and competitive electric vehicle charging sector that works for all drivers', suggest that at least 280,000-480,000 public charge points will be needed by 2030.
Williams said: "While we understand the Government is taking steps to expedite matters, the importance of ensuring sufficient high-powered charging is readily available up and down our motorway network can't be emphasised enough.
"As a lack of charging facilities is rapidly becoming one of the most widely quoted reasons for drivers not going electric, all parties involved in making installations happen must work together to overcome this obstacle.
"We have long argued that rapid and ultra-rapid charging is vital to give drivers confidence they can make journeys beyond the range of their vehicles in the most time efficient way possible.
"While early-adopters have been prepared to plan their journeys carefully around recharging stops, the everyday driver will want this to be much easier and quicker.
"With approaching 1m battery electric vehicles on the road and the Government having a goal of 80% of new cars sold by 2030 being zero-emission, it's critical that the country's charging network grows proportionately, particularly at the fastest end of the charging spectrum," he added.
March and April best ever months for new EV chargers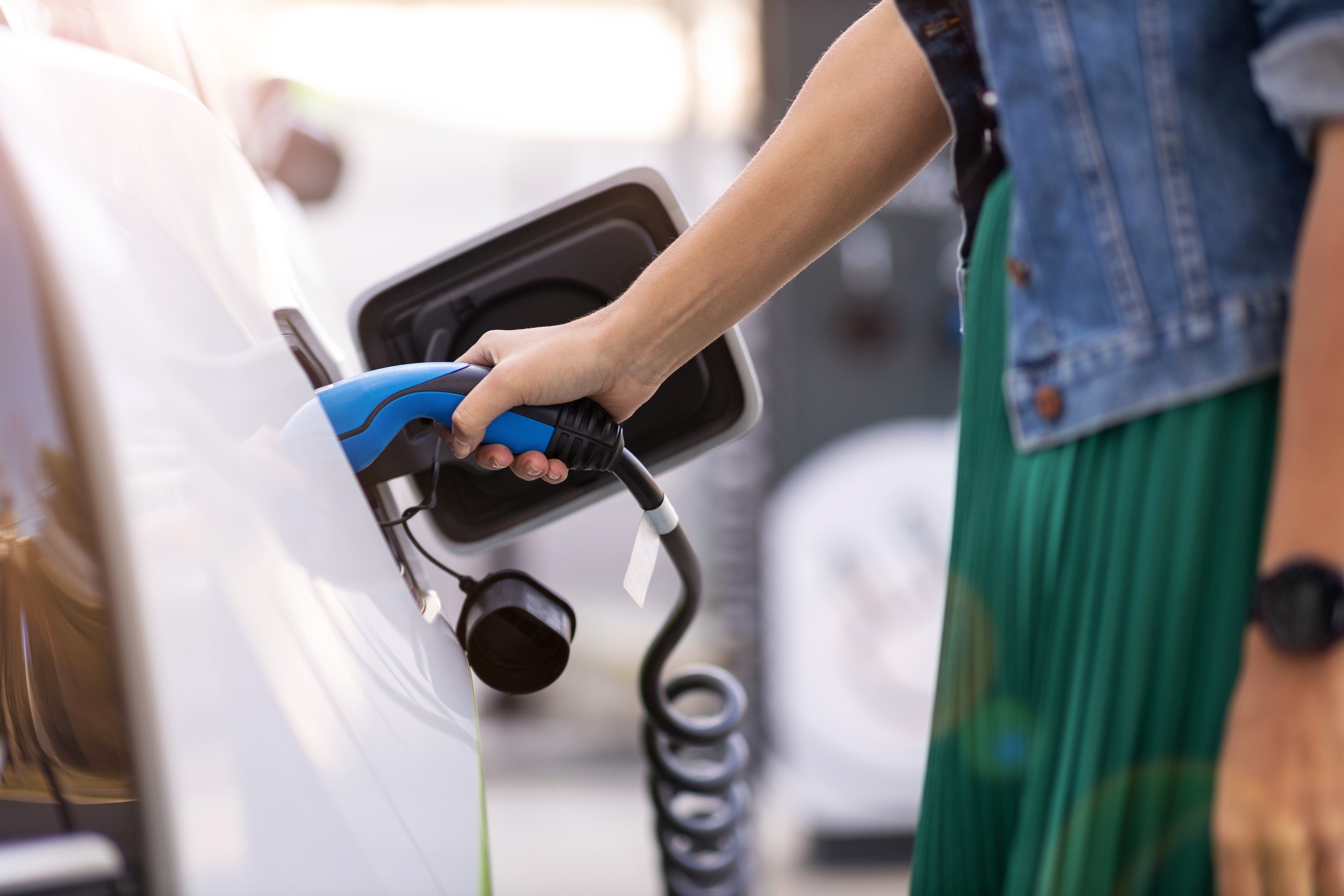 The RAC's research comes as new figures show that the installation rate for new chargers has increased by 75% year-on-year, according to new data from Zapmap.
There were 2,080 new charge points switched on in April 2023, and more than 6,400 so far in 2023.
The rate of charge point installations has increased significantly in 2023, with an average of 1,625 new chargers being installed each month compared to 914 per month across the same period in 2022 and 1,115 per month across the whole of 2022.
The increase in new ultra-rapid chargers was 655, bringing the total number of ultra-rapid chargers to 2,869 – a 25% increase in net new chargers available since the beginning of 2023 and a jump of 79% on this time last year.
An additional 3,415 fast chargers, typically found in car parks or destinations and 1,828 slower chargers that are used in residential streets and workplaces also came on stream.
There are now 42,556 public chargers in use in the UK.
Ian Johnston, chair of ChargeUK, the new trade body for charge point operators, which launched last month, said: "These figures show the huge step-up in deployment of EV charging infrastructure that is underway in 2023, which will give further confidence to those considering making the switch to an electric vehicle.
"The rate of deployment is increasing month-on-month but we can go much faster with the right policies and help from Government to remove the barriers that are currently constraining the roll-out.
"These new statistics combined with the investment the members of ChargeUK have already committed to confirm the UK's position as one of the best places in the world to run and charge an electric vehicle. We must maintain that advantage in the global marketplace and in the race to Net Zero."
Melanie Shufflebotham, chief operating officer and co-founder at Zapmap, says that the rollout of charge points is gathering pace, both with high powered chargers to support en-route charging, and also more local charging where it is needed to support charging closer to home.
"Evidence suggests that this is set to continue across 2023 which is good news for EV drivers and those thinking about going electric."
ChargeUK has vowed to work with Government to address fleet concerns. Speaking to Fleet News following ChargeUK's launch, Johnston said he recognised the issues fleets are facing, particularly around accessibility for van operators.