Women in Transport has elected Jo Field (pictured) as its new president, succeeding Katie Hulland.
Field's election for a four-year term was confirmed at Women in Transport's Annual General Meeting held today (May 13,2021).
Women in Transport members also elected five new board members from within the membership, including Marny Moruzzi as vice-president.
Commenting on her appointment as president, Field said: "It is an honour to become president of Women in Transport and I would like to thank our members, board and chief executive for putting their trust in me.
"I am a passionate campaigner for gender equality and I bring this energy and expertise to the role.
"I look forward to advocating for Women in Transport and boosting our connections with industry employers, parliamentarians and Government to enable us to create positive change for our members and ensure we have an even greater voice on the issues that matter to us.
"As the transport industry recovers from the pandemic, there has never been a more important time to ensure gender diversity is central to policymaking and that a gender-balanced workforce is involved in the planning, design, construction and delivery of services to enable the industry to build back better."
Newly elected vice president, Marny Moruzzi said: "Women in Transport has been a constant support, a hub of knowledge and collaboration and a trusted and valuable network to me.
"In my career I have held various roles spanning traffic operations to major transport infrastructure projects including High Speed 2 and Lower Thames Crossing and I've been fortunate to get to know many of the Women in Transport board members, members and leaders past and present along the way.
"As vice president, I will draw on my varied experiences and knowledge to support and help lead Women in Transport in progressive and forward-thinking ways."
Departing president, Hulland said: "It has been an absolute pleasure and a great privilege to play such a special role with an incredible team and supportive members over the past three pivotal years for the advancement of women in transport.
"I look forward to supporting Jo and the new board members to settle into their roles and helping to deliver the exciting new initiatives they have planned for the months and years ahead."
The full list of new Women in Transport Board members is:
President: Jo Field
Vice president: Marny Moruzzi
Past president: Katie Hulland
Events lead: Steve Griffiths
Marketing lead: Nicola McMillan
Regional coordinator: Asiya Jelani
Regional lead - West Midlands aliance: Daljit Kalirai
The rest of the Women in Transport Board remains the same.
Women in Transport chief executive to speak at Virtual Smart Transport Conference
Sonya Byers (pictured below), chief executive of Women in Transport, will be taking part in the 'Universal and inclusive transport' breakout session on day two, June 9, of the Virtual Smart Transport Conference. (More details on conference speakers below).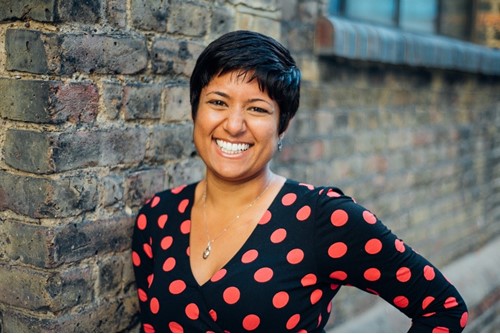 During the session, Byers will outline the importance of considering gender, race and ethnicity in transport provision, with best practice examples.
Also participating in the session are Kirsty Hoyle, CEO of pan-impairment organisation Transport for All, who will outline the need to consider physical disability and mental health, and Martin Howell, director of transport markets at Worldline UK&I, who will look at the importance of wealth/economic factors.
The event will play host to 30 speakers with eight breakout sessions. In addition to universal and inclusive transport, the topics are: addressing urban air quality; place-based solutions to decarbonise transport; switching to electric; achieving modal shift; decarbonising freight; transport outside cities; and data and new mobility trends.
Smart Transport would like to thank its Headline Strategic Partners for their support with this virtual event including ABB, Centrica, Daf Trucks, Enterprise, FedEx, Geotab, LeasePlan, Liberty Charge, Macquarie, Raleigh, Renault and Worldline.
Conference website: conference.smarttransport.org.uk.