The Government has confirmed it will bring forward the ban on new petrol and diesel vehicle sales to 2030.
It has, however, said that it will allow the sale of plug-in hybrids or full hybrid cars and vans that can drive a significant distance with no carbon coming out of the tailpipe until 2035. Which vehicles fall into this category will be "defined through consultation" but the Office for Low Emission Vehicles (OLEV) has suggested that mild hybrids may not be included.
The Government had previously announced it would end the sale of internal combustion engine (ICE) cars and vans by 2040.
However, in announcing a 10-point plan to tackle climate change and create new 'green' jobs, Prime Minister Boris Johnson confirmed the Government was bringing forward the ICE ban.
He said: "Although this year has taken a very different path to the one we expected, I haven't lost sight of our ambitious plans to level up across the country. My 10-point plan will create, support and protect hundreds of thousands of green jobs, whilst making strides towards net zero by 2050.
"Our green industrial revolution will be powered by the wind turbines of Scotland and the North East, propelled by the electric vehicles made in the Midlands and advanced by the latest technologies developed in Wales, so we can look ahead to a more prosperous, greener future."
The Department for Transport (DfT) launched a consultation in February on bringing the diesel and petrol ban forward from 2040 to 2035 or earlier and to include hybrids for the first time.
That consultation closed on July 31 and the Government had been considering the responses before making this announcement.
"We look to others to step up and match our committment..."
UK automotive trade body, the Society of Motor Manufacturers and Traders (SMMT) said it shared the Government's ambition for leadership in decarbonising road transport.
"Manufacturers have invested billions to deliver vehicles that are already helping thousands of drivers switch to zero, but this new deadline, fast-tracked by a decade, sets an immense challenge," said SMMT chief executive Mike Hawes.
"We are pleased, therefore, to see Government accept the importance of hybrid transition technologies – which drivers are already embracing as they deliver carbon savings now – and commit to additional spending on purchase incentives.
"Investment in EV manufacturing capability is equally welcome as we want this transition to be 'made in the UK', but if we are to remain competitive – as an industry and a market – this is just the start of what's needed.
"Success will depend on reassuring consumers that they can afford these new technologies, that they will deliver their mobility needs and, critically, that they can recharge as easily as they refuel. For that, we look to others to step up and match our commitment.
"We will now work with Government on the detail of this plan, which must be delivered at pace to achieve a rapid transition that benefits all of society, and safeguards UK automotive manufacturing and jobs."
The Government has announced £1.3bn in funding to accelerate the roll-out of charge points across the UK, but recent research produced for the SMMT suggests that £16.7bn needs to be spent on public charging infrastructure alone.
The announcement also confirmed £582 million to continue the plug-in vehicle grant and £500m to be spent in the next four years for the development and mass-scale production of EV batteries.
Industry reaction
Stephen Edwards, chair of the Urban Transport Group and executive director of South Yorkshire Passenger Transport Executive, welcomed bringing forward the ban, but said transport authorities and local authorities need to be at the heard of the transformation.
Edwards said: "If we are to decarbonise urban vehicle fleets then it is vital that we are at the top table in determining the right strategies for achieving this.
"From bus depots to charging points, and from smart grids to public information campaigns, we won't be able to electrify and decarbonise urban vehicle fleets efficiently and effectively without city region transport authorities and local authorities being at the heart of the transformation.
"In order to fulfil this role we have recently put in place a series of working groups to share experience and work collectively across the city regions on decarbonising buses, freight, public service vehicles as well as on the supporting infrastructure and energy supply."
Paul Tuohy, chief executive of Campaign for Better Transport, said the ban should help steer the UK back onto the road to net zero.
However, he said "EVs alone are not a silver bullet".
Tuohy said: "We still need to reduce the overall number of cars and vans on the roads by providing more public transport, walking and cycling alternatives.
"The Government must now use the Spending Review to support sustainable transport alternatives and rebalance the cost of public transport.
"The Chancellor should announce an end to the fuel duty freeze and look to introduce a distance-based, variable road pricing scheme to replace both fuel duty and Vehicle Excise Duty to help plug the hole in lost revenue as cars get progressively cleaner."
Campaign for Better Transport has written to the Chancellor Rishi Sunak urging him to support sustainable transport in the forthcoming Comprehensive Spending Review.
The letter outlined specific measures to help decarbonise the transport sector, including financial incentives to encourage the take up of zero emission cars and vans with lower upfront costs for businesses; VED rates linked to emissions; charging hub grants for local authorities; and a manufacturing sector deal for both electric and hydrogen buses and trains to boost UK supply chains and reduce reliance on overseas technology and suppliers.
"There are still significant challenges ahead..."
The Low Carbon Vehicle Partnership (LowCVP) said bringing forward the ban to 2030 was a critial milestone fo rthe UK's automotive sector and a vital part of the plan to achieve net zero by 2050.
LowCVP managing director Andy Eastlake said: "Since the invention of the internal combustion engine in the 1870s, the ICE has dominated the landscape and transformed the way we live.
"Now we must embrace the solutions that will allow us to continue to be mobile but without contributing to climate change.
"The UK is Europe's second-largest car market and this commitment represents 50% more vehicles than the combined European countries with similar objectives.
"So we're setting a bold example to countries around the world as we prepare for next year's climate summit in Glasgow."
However, Eastlake said there are still significant challenges ahead and while bringing the ban forward throws down the gauntley to industry, the Government and the public to get behind the transition.
He said tackling the transition to alternative fuels will require partnership working at "an unprecedented scale"; between industries, and with government and the public.
Helen Clarkson, CEO of the international non-profit the said: "We expect hybrids to play a minimal role going forwards – battery electric vehicles are already cheaper to run and will soon be cheaper to buy."
Climate Group also runs the global EV100 initiative, a group of currently 92 businesses who have committed to having fully electric fleets and installing charging for their staff and customers by 2030
Clarkson said: "The Climate Group looks forward to working with our business members and ministers to bring forward new policies to deliver the pledge, as well as encouraging other countries around the world to follow the UK's lead in the run up to COP26.
"It's encouraging to see the Prime Minister devote his time and energy to bring together so many departments across Whitehall to address the biggest issue of our time."
"This is simply one piece in a much larger puzzle..."
Chris Burghardt, ChargePoint managing director, said the 2030 date was a step in the right direction, but he said this is "simply one piece in a much larger puzzle".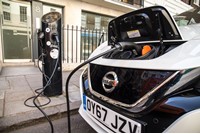 Burghardt said the Government needs to support the ban with a package of consistent incentives, support and consumer information which demonstrates to consumers which vehicles they should be investing in.
He said: "Wider infrastructure is another point of discussion - creating a robust, easy-to-use and cost effective network of electric vehicle charging points needs to be high on the Government's agenda alongside this ban.
"This needs to include expanding the UK's rapid charging network further into major cities and rural communities as well as reduce barriers to charging by encouraging open roaming policies that allow drivers access to all chargers, regardless of their favored provider."
Burghardt added that consumers rushing to buy petrol and diesel cars before the 2030 ban or purchasing them second hand after the ban would "severley damage the UK's promise to reach net zero by 2050".
Sir John Armitt, chair of the National Infrastructure Commission, welcomed the government's "strategic bet on hydrogen" across a wide range of uses.
He said: "Replacing gas as our primary heat source is probably the single biggest net zero challenge we face and the new target on heat pump installation is an important step up in ambition.
"Today's announcement offers positive steps on a number of fronts, but to ensure industry can plan for the long term these initiatives need to be set within a wider strategy that prepares our infrastructure for the challenges of tomorrow.
"We look forward to seeing a comprehensive National Infrastructure Strategy in the near future."
Alfonso Martinez, LeasePlan UK managing director, also welcomed the 2030 ban, but said the Government still needs to address the elephant in the room: what happens to EV supply post Brexit?
Martinez said: "We need urgent answers from the Government on what will happen to the continuity of EV supply shipments when trade tariffs are introduced.
"We must ensure that the UK still keeps its place at the table, otherwise we run the risk of simply not having enough vehicles to meet the demand and ultimately failing to meet our environmental obligations in the long term.
"The Government also needs to make urgent investments in EV charging infrastructure, particularly in rural areas, to ensure the switch is as frictionless as possible.
"This needs to happen sooner rather than later; bad experiences with charging stations early on will only serve to dissuade people from going electric, making widespread adoption even more challenging."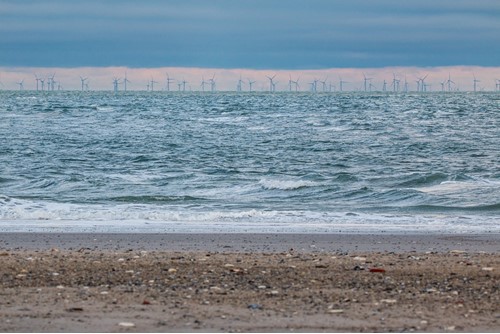 The Prime Minister's 10 point plan includes:
Offshore wind: Producing enough offshore wind to power every home, quadrupling how much we produce to 40GW by 2030, supporting up to 60,000 jobs.

Hydrogen: Working with industry aiming to generate 5GW of low carbon hydrogen production capacity by 2030 for industry, transport, power and homes, and aiming to develop the first town heated entirely by hydrogen by the end of the decade.

Nuclear: Advancing nuclear as a clean energy source, across large scale nuclear and developing the next generation of small and advanced reactors, which could support 10,000 jobs.

Electric vehicles: Backing our world-leading car manufacturing bases including in the West Midlands, North East and North Wales to accelerate the transition to electric vehicles, and transforming our national infrastructure to better support electric vehicles.

Public transport, cycling and walking: Making cycling and walking more attractive ways to travel and investing in zero-emission public transport of the future.

Jet Zero and greener maritime: Supporting difficult-to-decarbonise industries to become greener through research projects for zero-emission planes and ships.

Homes and public buildings: Making our homes, schools and hospitals greener, warmer and more energy efficient, whilst creating 50,000 jobs by 2030, and a target to install 600,000 heat pumps every year by 2028.

Carbon capture: Becoming a world-leader in technology to capture and store harmful emissions away from the atmosphere, with a target to remove 10MT of carbon dioxide by 2030, equivalent to all emissions of the industrial Humber today.

Nature: Protecting and restoring our natural environment, planting 30,000 hectares of trees every year, whilst creating and retaining thousands of jobs.

Innovation and finance: Developing the cutting-edge technologies needed to reach these new energy ambitions and make the City of London the global centre of green finance.