Ford is calling on policymakers, energy providers, local authorities, consumers, and the automotive industry to join forces on a nationwide electrification strategy.
The manufacturer believes that a coordinated effort led by the Government is required if the goal of phasing out petrol and diesel new car and van sales by 2030 is to be achieved.
Stuart Rowley, Ford of Europe president, said: "At Ford, we're putting our plan into action. In the UK, the electrification transition is underway, but we will not achieve the Government's 2030 target organically.
"We need a plan, supporting the rollout of electric and plug-in hybrid vehicles, in operation ahead of November's critical COP26 climate summit.
"The scale of the challenge requires a partnership between all the key stakeholders and focusing on accelerating the development of the charging infrastructure at home, in the workplace and in public locations.
"It also should encourage consumers to purchase all-electric and plug-in hybrid vehicles through stronger incentives."
Ford has committed to sell only electric cars in Europe by 2030, with all Ford cars sold in the continent by 2026 expected to be zero-emissions capable.
The Government recently set out the next steps towards the 2030 ICE ban, starting with a consultation this year on which hybrid vehicles will remain on sale from 2030 to 2035.
In 2020, Ford and its consortium partners received government backing for the introduction of 5G connectivity to speed up EV manufacturing.
The announcement follows as the first in its series of quarterly consumer sentiment reports, Go Electric, reveals a lack of awareness and hesitancy towards electrified vehicles and its ecosystems.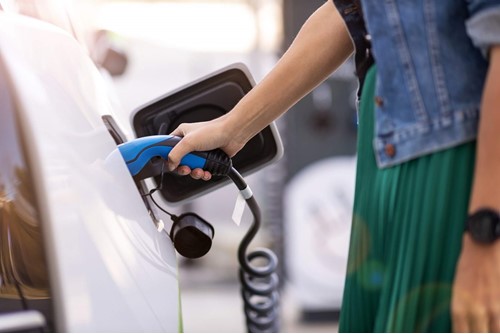 The report shows that 28% of respondents said they plan to buy an electric vehicle (EV) within the next five years, but more than one in five said they have no intention of purchasing an EV.
A fifth of respondents said they would not buy an EV until they have no other option.
Ford said the research suggests that consumer acceptance is an obstacle to overcome, with the report highlighting a lack of information around EV technology, as 61% surveyed said they did not feel they have enough information to make an informed decision on purchasing an EV.
When asked how confident they were about EV technology, more than half of respondents said they did not know the difference between electrified vehicle types, while four out of five said they would not be comfortable explaining EVs to a friend.
Ford called on the automotive industry and Government last year, to work in partnership to boost adoption rates of plug-in vehicles with a clear strategy for incentives and infrastructure.
Ford's action points for the UK to address
1. Comprehensive roadmap: an action plan led by the Government and agreed by all relevant stakeholders, which sets out the 'how' and 'when' of the switch to electrification
2. Charging infrastructure: charging points to be accessible for all with public charging points required across the UK
3. Incentivisation: a comprehensive regime of both purchase and usage incentives that encourage consumers to adopt all-electric and plug-in hybrid technologies
4. Information for all: a collective effort from all stakeholders to ensure customers have confidence in the technologies