Active travel solutions across the North of England will be put under the spotlight as part of the next Smart Transport Conference on 10 May.
The one day conference at The Queens Hotel in Leeds is dedicated to connecting the policies set out by the public sector to the capabilities presented by the private sector through networking, knowledge transferring and debates.
A special active travel breakout session will see three expert speakers investigate the biggest challenges facing towns and cities that are looking to drastically reduce private car travel and boost more sustainable modes of transport like cycling and walking.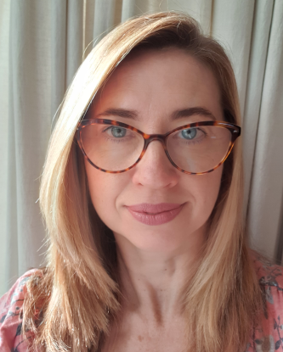 Rosslyn Colderley, director for England North at active travel charity Sustrans (pictured), will set out some of the biggest progress being made in cities across the region.
She said: "There's a huge number of exciting active travel initiatives across the whole of the north of England.
"These initiatives are being drawn together in Local Cycling and Walking Infrastructure Plans (LCWIPs). The majority of authorities in the North of England now have clear plans for how they will enable cycling, walking and wheeling for short journeys."
The West Yorkshire Combined Authority has some ambitious active travel targets in place with plans to reduce car distance travelled by 27%. This will be alongside a 79% increase in walking and a big 2,125% jump in cycling by 2038.
Kit Allwinter, West Yorkshire Combined Authority active travel policy officer, said: "We're right in the middle of drawing up our current strategy.
"It's a big challenge to present the right mode at the right time in a coherent package.
"We need to review every element from cost, structure, maintenance and integration of a scheme across the region.
"We have consulted on our ambitious targets and we are identifying the gaps. We'll be able to present more detail at the conference."
West Yorkshire Combined Authority active travel presentation preview:
Paul Hodgins, co-founder & CEO, Ginger, will also be presenting as part of the show.
Ginger was the first company to launch a shared e-scooter trial in July 2020 in collaboration with Tees Valley Combined Authority and Middlesbrough Borough Council.
Hodgins will be exploring how micromobility can play a supporting role in local authorities' active travel strategies.
He will also present a case study from Middlesbrough which is seeing Ginger offer a universal dock, lock and charge solution for all e-bikes and e-scooters across the town.
Colderley summarised by saying the biggest challenge facing active travel as a whole is turning lofty ambitions into real change on the ground.
She said: "Local authorities, councillors and transport experts will be faced with difficult decisions because there is only a finite amount of space available.
"To increase walking and cycling there are inevitably places where we need to reduce the speed and volume of traffic. The solution is to look at street space in a more strategic way to balance both function and attractiveness."
Colderley is excited to see how the DfT's new Active Travel England (ATE) executive agency will establish itself, work with local authorities and hold them to account.
She added: "I would like them to raise walking, cycling and wheeling - and more people-focussed thinking around 20-minute neighbourhoods and the design of our public spaces - higher up the agenda of local authority decision makers, making it clear that there is public support for such measures at all levels and across the political spectrum."
Over 30 senior speakers from the private and public sectors
The full agenda features over 30 senior speakers from across the transport industry including keynote presentations and eight varied and relevant breakout sessions.
Each keynote and breakout session will be followed by a Q&A panel to prompt discussion and collaboration on the key issues facing UK transport and the road map to net zero.