The virtual National Rail Recovery Conference, which took place last month, gave an insight into the impact of the Covid-19 pandemic and reform of the sector. Here we outline the key things Smart Transport learnt from the conference: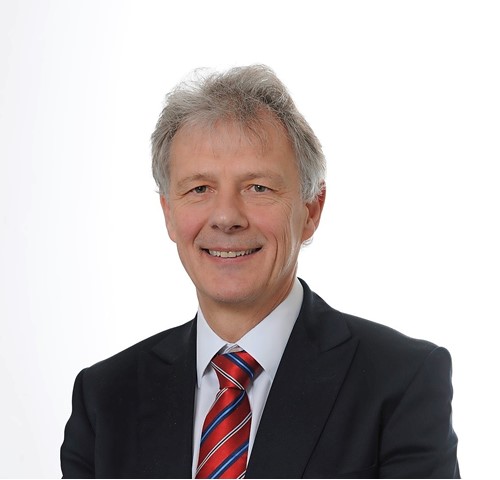 Keith Williams' view on the future structure of the rail industry
Keith Williams, former chairman of British Airways, who has been conducting a review of the rail industry since September 2018, indicated what the future structure of the rail industry might look like.
Firstly, politicians would need to "retain ownership of the strategic direction of rail and the guiding mind over long-term vision" and continue to make decisions on the level of financial support that they are willing to provide.
Under any future industry structure, he said it would also be up to government to ensure that the conditions are right for inward investment and that "the private sector is well-placed to take on appropriate levels of risk and reward".
Even before the pandemic, Williams had spoken publicly about the need to end franchising in favour of running the network as concessions.
Following the unforeseen collapse of franchising in March 2020 and its subsequent replacement by Emergency Recovery Measures Agreements, Williams said creative thinking was now critically needed around how the private sector could be incentivised to expand the industry's revenue base.
He also said that any new structure would need to facilitate the opportunities for efficiencies identified in previous reviews conducted by Sir Roy McNulty in 2011 and Richard Brown in 2013.
These include greater alignment of objectives between Network Rail and train operators, less fragmentation and 'interfaces' in the industry, and a franchise system that encouraged cost reduction.
Williams concluded: "The Government will always play the role of guiding mind to rail. It is essential to consumer and industry confidence. But that does not mean to say it is best placed to take operational control of either the finances or the day-to-day operations such as timetabling. These are best placed with those closer to operations."
Peter Hendy, chairman of Network Rail, added that his organisation stands ready to accommodate any new operational guiding mind, stating that "we are there to input if that's needed".
However, he hoped that hoped that any potential rebranding and repurposing of NR would include a name change for the company and for its devolution agenda to be "fully harnessed".
Social distancing measures should not be imposed on rail beyond the summer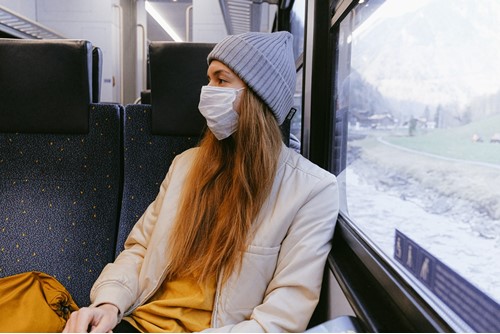 Transport Select Committee Chairman Huw Merriman does not believe any social distancing measures should not be imposed on rail beyond the summer, owing to the low risk of transmission of Covid-19 on trains.
He argued that social distancing and the limits it would place on capacity would also be unhelpful at a time when the industry should be trying to encourage passengers back to the network.
He said: "We have to grasp the message that rail travel has been safe and continues to be safe during Covid-19. This will be really important to the future, because the two metre or one metre plus social distancing rule will not work when we get everyone vaccinated and back to usual."
Merriman also expressed regret at the Government's decision to discourage people from using trains during the pandemic, and the resultant widespread perception that the network is unsafe.
He said: "It's now going to be a big struggle to say to people that it is safe to use the rail network. It's a shame that it occurred because very few cases of Covid-19 have been traced to public transport."
RSSB research continues to show that the actual risk of transmission of COVID-19 on a train remains no higher than in the community in general, or in non-essential shops as they open up.
Future service levels
Peter Hendy, chairman of Network Rail (NR) predicted that total rail use could remain below 80% of pre-pandemic levels until the end of the decade, although NR is looking at a range of scenarios.
This could mean that fewer trains are run in future when compared with the pre-pandemic timetable, and that performance gains achieved by running an emergency timetable for the last year can be continued.
He added: "The service doesn't run better if you put too many trains on the track. We've proved that. You shouldn't try to get more out of the infrastructure than it can give you. All of my experience is that people prefer reliability to journey time."
Transport Select Committee Chairman Huw Merriman agreed that there should be no return to pre-pandemic service levels.
Merriman said: "It's a point I made to the Secretary of State (for Transport Grant Shapps) after the start of the lockdown - that PPM (Public Performance Measure) was sky high as we had less passengers and more bandwidth.
"I've advocated throughout this pandemic that we should learn the positives, while this would also allow more freight on to the railway."
Maggie Simpson, executive director at Rail Freight Group, a Smart Transport member, said that freight needs to look at how it can connect to the railway, but that the railway also needs to move freight in a more effective way.
Leisure travel is set to grow
Strong growth in leisure and discretionary travel is being widely anticipated by LNER and other operators.
Research conducted by LNER last autumn suggests that 24% of people intend to go on more 'staycations', 20% are reconsidering their use of air travel, and that 33% are looking to increase their use of trains.
LNER managing director David Horne stressed that this would be aided by an industry drive to introduce new measures such as longer booking horizons for tickets, and for engineering to be increasingly rescheduled away from the traditional period of weekends and bank holidays.
Network Rail chairman Peter Hendy added: "A lot of leisure travel is going to be within Great Britain.
"Last year we saw a lot of really packed trains going to the coast. It wouldn't surprise me if on summer Saturdays we have more demand than in the working week.
"The railway might have to get used to that. If Saturday and Sunday get busy in summer, we should do engineering works at another time."
Salim Patel, programme manager for Transport for the North's strategic rail team, suggested there needs to be "some great family offerings to take advantage of the expected explosion in staycations".
Longer term, the Transport Strategy Centre at Imperial College London has predicted that leisure journeys could be up by 8% by 2025.
The Rail Delivery Group, which commissioned the research, suggest that the average rail commuter worked from home 0.5 days per week and that is now expected to be 2.6 days per week.
Passengers want a personalised experience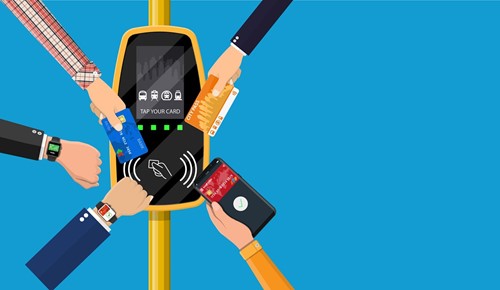 The rail industry needs to understand how it can support passengers as travel habits change following the pandemic, Trainline Chief Executive Officer Jody Ford claimed.
"The first thing, and it's so simple, is we must make it really easy to buy and change a ticket," he said. "That's what they (passengers) always asked for."
Ford said the underlying enabler would be digital ticketing, claiming that passengers will want touch-free travel.
A personalised experience, similar to what customers expect of Amazon or Spotify (digital music streaming company), should be available for passengers, he claimed, explaining: "This is around disruptions alerts, predictions, re-routings. It's making it easier for using rail rather than the car."
He recommended that data standards also need to be aligned, advising delegates that this would help the industry better understand the needs of its users, thus gaining essential insight that could be used to predict demands that can inform timetables or even deal with fraud prevention when paying for travel."
Data and technology should be used to refresh transport strategies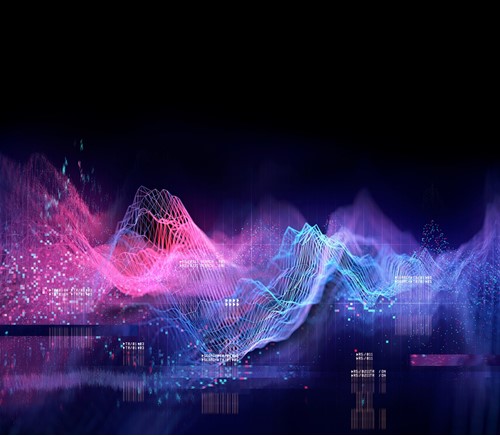 Midlands Connect, the sub-national transport body for the Midlands, is using data to help refresh its transport strategy and to balance competing priorities. Machancoses told the National Rail Recovery Conference.
It is also working with local partners on a region-wide 'tap and cap' smart ticketing system for public transport, which will allow passengers to travel and pay for journeys on buses, trams and trains via a credit card, smartphone or travel pass.
"Not only will this boost confidence, convenience and hygiene, due to contactless payments, it will also provide better value for commuters and travellers who no longer work from nine to five, Monday to Friday," said Maria Machancoses, director of Midlands Connect,
"It will allow passengers to travel seamlessly across the region on multiple modes, increasing the attractiveness of end-to-end journeys by public transport and, crucially, encourage more people to leave the cars at home."
Data will play a role in looking at how demand changes on different routes, and how the offering can be adapted with extra seats where they are needed most or by suggesting alternative routes when disruption occurs.
Data can also be used to justify to Government the need for investment, she suggested.
Martin Tugwell, programme director at Smart Transport member England's Economic Heartland, explained how the sub-national transport body had developed its transport strategy by putting together a database and using new tools, which allowed it to think about some of the bigger opportunities or trends and their impact relative to other scenarios.
EEH has looked in detail at the type of people it has across the region (which includes Oxfordshire, Buckinghamshire, Northamptonshire, Bedfordshire and Cambridgeshire) and their pattern of movements and why they make journeys to understand how to "change the nature of travel moving forward".
Its transport strategy aims to achieve net zero by 2040 - ten years ahead of the Government's legal requirement.
"We're very clear that the railway system and the railway services has a vital role to play in helping us achieve that," said Tugwell.
Stations must become 'the heart of the community' again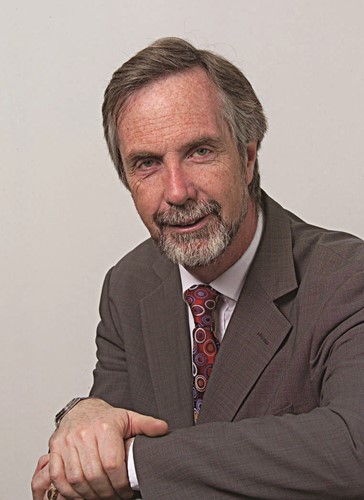 Andrew McNaughton, professorial fellow at the University of Southampton, called for a new approach to stations.
he was "absolutely obsessed" with the Swiss transport system - as it is not simply a rail system, it is integrated with other modes of transport.
He said the Swiss have taken away "high-maintenance, difficult and inappropriate infrastructure" and replaced them with "simple, sleek, low-cost stations" that are weather-proof, have essential areas for storage, and have CCTV.
Increasingly, the Swiss are building low-cost, small convenience stores at their stations. "This brings a new focus back to the station for the community at large and makes the station the heart of the community again," McNaughton said.
"That just reminds people when they go for their convenience shopping that there is a train service. There is the connection to the big city that is an alternative to road transport."
He also highlighted the importance of considering where stations are located, as they may have been built more than 120 years ago for different reasons and "the world has moved on".
For example, a station in New Zealand which used to serve as a prison in Victorian times was moved 500 metres to "where it became useful" and turned into a "thriving interchange" where buses were able to stop.
"That's the sort of thinking we need if we're going to make our stations relevant for the 21st century," McNaughton said.
Laura Shoaf, managing director at Transport for West Midlands, said that the region was investing in its stations.
A £60 million investment is being made to rebuild Birmingham University station - originally designed to accommodate around 500,000 people per year but which now serves more than four million people.
Birmingham's Perry Barr station is also being redeveloped as part of a £500m regeneration of the area, ahead of the city hosting the Commonwealth Games in 2022. Shoaf said this will lead to "a complete transformation of the place".
"That's something we wholeheartedly believe - that we have a role in transport in general to help transform places," she said.
A rolling programme of electrification is needed in England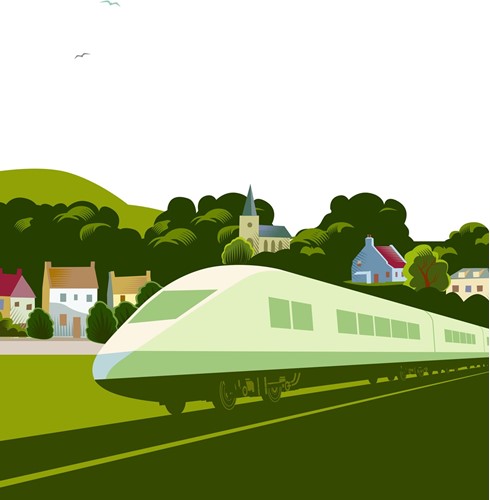 A rolling programme of electrification is needed as part of the railway's future.
Maggie Simpson, executive director at Rail Freight Group, a Smart Transport member, said: "We need to poke these schemes into the pipeline and then test Government's ambition on this."
Simpson also said that freight needs to look at how it can connect to the railway, but that the railway also needs to move freight in a more effective way.
Network Rail chief executive Andrew Haines was asked why Whitehall's approach was so different to the view of Holyrood, which favours a continuous process of electrification across Scotland for the next 14 years.
"Transport Scotland has been thinking about this for longer," he replied. "It is part of their narrative. England isn't there yet. I think we are just a bit behind."
Transport Scotland rail director Bill Reeve discussed the challenges of electrification.
Battery technology and fuel cells both have a part to play, with the latter used in the more remote, more lightly used parts of the network "where the economics of electrification may not add up for the time being", he said.
"It's not lost on us that battery electric units cost about a third more to buy and to operate than a standard electric unit.
"Fuel cells are a new technology but, at the moment, some of our cost estimates are up to twice the cost of a standard electric train. And they don't have the power outputs we need for high power use."
More diverse role models are needed in rail leadership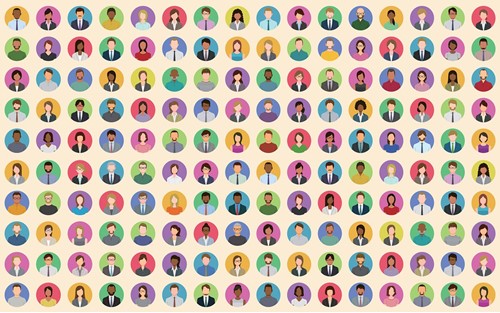 Rail needs to do more as an industry to share great examples of diverse role models for senior jobs, according to Tim Shoveller, Network Rail managing director, North West and Central Region.
He said: "Where are the role models for successful black women in the rail industry? Where is the managing director of a train company (from a diverse background)?
"We need to make sure that we are inclusive in attracting people and clearly we haven't been sufficiently inclusive in the past."
Shoveller said some of this was down to the industry tolerating conditions that are not fit for modern standards of working.
NR's director of diversity and inclusion Loraine Martins said that only 18.56% of NR employees are women, 9.15% are from a Black, Asian or minority ethnic background, 5.3% from an LGBT (Lesbian, Gay, Bisexual or Transgender) background, and 3.46% who have declared a disability.
She acknowledged that in the past it has felt easier for companies to address gender imbalance than other protected characteristics, but said: "If we're genuine about creating a much more diverse, inclusive and open rail sector, and we want to attract a range of people from different disciplines and sectors, it's important we address the totality of the industry rather than one specific aspect."
Nina Lockwood, founder and director of Intuitive, pointed out that more diverse role models will bring more diversity to the industry: "We have to see different people going into leadership roles within the industry, so that people can see that it is possible to get those roles, irrespective of ."