(The role of hydrogen buses in transport decarbonisation will be discussed at this year's Smart Transport National Conference taking place at The Eastside Rooms in Birmingham on 21-22 November...)
---
They are quiet, reliable and contribute to zero-carbon public transport – so why do hydrogen-powered buses remain an experimental oddity rather than being a common sight on the roads? Cost is the answer.
Electric buses are more costly than diesel ones and hydrogen ones are even pricier – pilot schemes using them have involved local authority support rather than being purely commercial propositions.
All that may change if the cost of hydrogen buses falls with mass production and supplies of hydrogen become cheaper and more readily available. But anyone seeing hydrogen buses cannot, as yet, be quite sure they are seeing the future.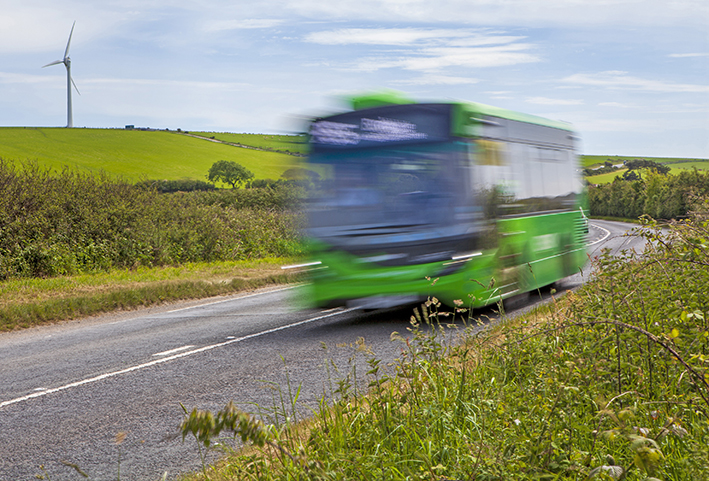 A joint procurement between Transport for London (TfL) and Birmingham and Aberdeen city councils has seen hydrogen buses supplied by Wrightbus on their roads, financed originally from the European Union's €32 million Joint Initiative for Hydrogen Vehicles Across Europe (JIVE) project and later via the Department for Transport and the Scottish Government. There have been positive results, but also cost issues.

TfL is using hydrogen double deckers on its route 7 from Oxford Circus to East Action and some buses on route 245 from Golders Green to Alperton, both operated by Metroline from a garage at Perivale where hydrogen refuelling facilities have been installed.
London had a few hydrogen buses running 20 years ago and while they worked well, technological developments eventually made it uneconomic to update them and they were dropped.
Tom Cunnington, head of buses business development for TfL, says elements of those buses were sent for research by various universities and manufacturers, "so they're getting kind of reused elsewhere".
He explains that a hydrogen bus has batteries on board that store more energy per kilogramme than an electric bus so give a longer range between each charge.
"We're happy with it with the vehicles we've got," he says. "And they do give us pretty good efficiency, better efficiency than we expected.
"But it's fair to say that transitioning from a fleet that's basically powered by diesel to zero emission does cost more.
"You've got more upfront costs, whether it's putting in the chargers and connections to the grid for electric buses - which can be thousands of pounds per site - or whether it's hydrogen fuelling stations.
"The challenge with hydrogen is the bus is more expensive than a purely electric bus, and you don't get as much savings as you pay the same amount, broadly speaking, as diesel per mile for hydrogen."
This means it is public policy rather than economics that drives the use of hydrogen buses.
With London seeking net zero by 2034 for its bus fleet, Cunnington says, "we need to exploit all of the technologies available to us and we're agnostic as to which, but we wanted to be at the forefront of understanding the costs and the feasibility, the benefits and the problems of hydrogen when making that wider decision".
TfL decided to install its hydrogen fuelling station at Metroline's garage rather than in a 'neutral' setting where multiple operators could use it – as has happened in Aberdeen.
"We didn't have a suitable site to do that on," Cunnington says. "It was more efficient to put it onto the same site as the garage, because then all of the facilities that the operator needs are in one place, and it's more efficient than having the bus moving between sites to refuel."
There are also issues of power and range. Hydrogen might also work best on routes where the daily mileage of the buses is so high, for example rural or inter-urban ones, that an electric bus would have insufficient range without having to stop for frequent recharging.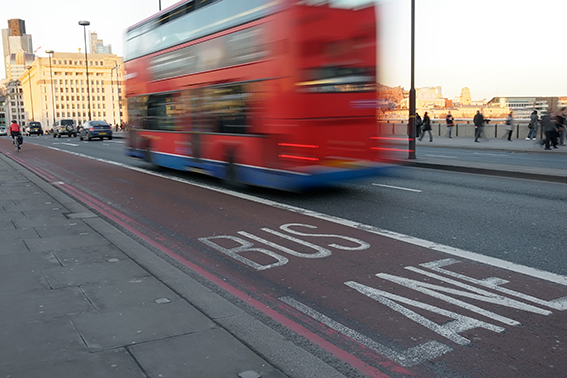 Cunnington says: "At the moment, I think it's fair to say that the economics of hydrogen don't put it in such a strong place in London.
"I wouldn't want to say that we're definitely going to do more hydrogen. But what I would say is we're certainly not ruling it out with if the economics work, if it's the right solution technically, and economically, then we will I'm sure do more of it."
National Express operates 20 double decker hydrogen vehicles made by Wrightbus on its 51 route from Birmingham to Walsall.
It describes these as each having six Kevlar-coated aluminium tanks which store the hydrogen and can be refuelled within 10 minutes.
Things have moved slower in the wider West Midlands, where the combined authority announced in March 2022 that 124 hydrogen fuelled buses "will be taking to the streets of the West Midlands" following the award of a £30 million DfT grant, 24 of the articulated tram-style buses for the Sprint rapid transit routes between Walsall, Birmingham and Solihull.
The authority said it would "now work with bus company partners and the hydrogen production industry to get the fleet up and running".
These are now not expected on the roads until 2025 due to supply chain issues, operators being unwilling to invest until they know reliable fuel storage is available and problems with planning consents for hydrogen installations.
Aberdeen has seen hydrogen buses on its 19 route from Culter to Tillydrone following a deal for First Bus to lease these from the city council.

Garry Birmingham, decarbonisation delivery director, says: "Aberdeen City Council wanted to do it, and they took us on this journey, and it's heavily subsidised as well. "We will not be operating any fossil fuel vehicles after 2035, and by next March, 20% of the fleet will be zero carbon."
Decarbonisation delivery programme manager Jude Balfour explains: "The buses are hydrogen fuel cell vehicles, and the intake is 26 kilogrammes of hydrogen and what we're getting varies per vehicle.
"The manufacturer states that we should receive at least 190 miles of range for these vehicles. We find realistically around the 200-220 mark is the maximum."
Choosing on which route to deploy the buses came down to looking at all the running boards – every start and stop a bus will make between running out in the morning and back in at night.
This exercise resulted in service 19 being chosen as the most suitable route. It has a 15-minute frequency during the day.
The council has provided a guaranteed competitive price for hydrogen, so Balfour says: "Basically, it's off balance sheet because we've been able to lease the vehicles and we know that the cost of hydrogen will be the same throughout the lifetime of the lease.
"We like to do that because we hedge the price of diesel by buying in large quantities. So that means hydrogen is almost an easier technology for us to adopt in terms of our accounting processes."
Birmingham notes though that while hydrogen's range is greater than that of electric vehicles, so too is the cost, which tips the balance against them at present.
"It's lots of unknowns, and we do recognise that we can get lots of range with hydrogen where we can't with the electric vehicles," he says.
"But ultimately, we're not discounting it, it's just the strategy now is that electric vehicles are what we know we can manage.
"It's all about cost and, at the moment, hydrogen is not readily available, and the costs don't make it appealing to us.
"It's chicken and the egg. Are people going to invest in developing hydrogen unless they know someone will buy it?"
Balfour says: "At the moment hydrogen is not within the First Bus strategy to move forward with imminently because of the cost issues. Very crudely, the cost of electric buses is double the cost of a diesel, and then the cost for hydrogen buses is double the cost of an electric.
"There was interest from the council, and we were clearly interested to find out about running hydrogen. However, there is no imminent plan to proceed elsewhere because of the capital cost."
Go-Ahead's Metrobus has deployed initial hydrogen vehicles on a network of busy 24-hour routes between Crawley and Gatwick Airport.
Managing director Ed Wills – who is also in charge of the adjacent Brighton & Hove Buses - says the range of electric buses is improving, but "is still not anywhere near the equivalency of diesel in terms of the range that you can get.
"Hydrogen provides us with the opportunity of having much more consistency with diesel in terms of operating days. We've sent a hydrogen bus out on our most intensive working day that leaves the depot at about 3am and returns at 1am the next day, and it still came back with 16% of the hydrogen in its tank, which was incredibly impressive."
Wills says that range has meant "we can operate the timetables on the schedules that we've currently got, without having to increase the number of buses required."
Go-Ahead is developing what it says is Europe's first liquid hydrogen fuelling station at its depot, allowing it to refuel a vehicle within eight minutes "which is slower than diesel but a lot quicker than electricity".
This facility is designed to cater for upwards of 150 hydrogen vehicles, without any need to fundamentally change its configuration.
Metrobus's hydrogen expansion enjoys support from Surrey County Council, even though the Crawley and Gatwick area sits on its boundary with West Sussex.
Wills explains: "Surrey County Council is funding the purchase of 34 hydrogen vehicles and that is an incredibly innovative and brilliant thing that Surrey are doing by investing in effectively clean air for the future."
This batch of vehicles should enter service in the first quarter of 2024, with the double deckers arriving towards the end of that year.
A Surrey report explains the council will spend £14.58 million on the 34 buses, which it will lease to Metrobus "to support measures that tackle poor air quality and the need to advance the decarbonisation of passenger road transport in Surrey to reduce environmental impacts".
It said this investment would deliver an annual carbon saving of just over three million kilograms compared with Metrobus's diesel fleet.
The council said Metrobus "would not be able to implement the project without subsidy as it would not receive a sufficient return on investment".
Go-Ahead is working on plans to convert the Brighton & Hove fleet to electric or hydrogen and Wills describes his operation as "a sort of a zero-emission centre of excellence team where the Go-Ahead team is taking our learnings from the hydrogen side to ensure the business is able to benefit from all the work on zero emissions".
Andrew Clark, Go-Ahead's corporate affairs director, says: "The majority of our transition to zero emission will be via electric buses. But we do see hydrogen playing a part on longer routes, more fuel intensive routes, and routes that operate 24 hours a day and are heavily used.
"So, this is a trailblazer for us. It's our first hydrogen bus fleet globally and we'll be watching closely to see how it how it goes."
Liverpool City Region is working with Arriva and Stagecoach on introducing a hydrogen fleet of 20 buses bought through the region's Transforming Cities Fund.
They will run on the area's busiest route – the 10A between St Helens and Liverpool city centre, jointly run by the two operators.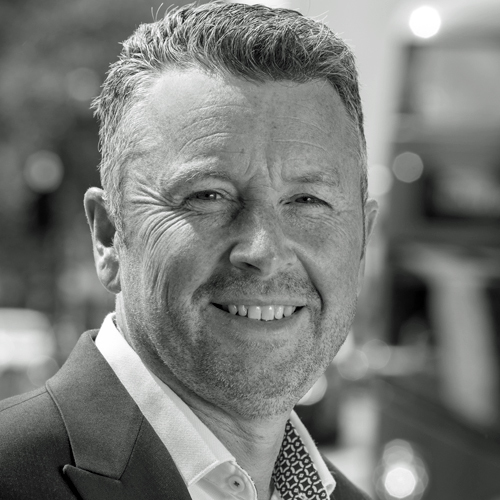 Matt Greener (pictured), director of Arriva Group's Zero Emission Institute, says: "Hydrogen is one of only two zero-emission fuel technologies available to the transport sector, so it definitely has a role to play, and we're interested in how it might develop as a useful alternative to electric.
"The current life cycle costs associated with hydrogen buses are much higher than other fuels, including diesel and electric, so for now we have only adopted hydrogen in areas where our passenger transport authority clients are keen to do so.
"This is helping us learn more about the technology and how best to use it according to the operational demands of the regions where we have it and how it might apply more widely across our European network.
"For example, due to the speed of re-fuelling, a hydrogen bus has the potential for a greater daily operational range than electric buses, which means it works well on longer distance journeys."
Bus Éireann operates three double decker hydrogen vehicles on its route 105X from Fairyhouse Road to Dublin via Ratoath.
It says that combined with its electric fleet the buses achieved approximately 470,000 emission free kilometres (292,000 miles) in 2022.
"We continue to test the use of high-blend biofuels and hydrogen technology in transport," a Bus Éireann statement says.
"Hydrogen is a complementary fuel source to battery electric vehicles and may provide an appropriate zero tailpipe emissions alternative to diesel on longer commuter and inter-urban services due to a longer driving range and shorter refuelling times."
Madrid, Strasbourg and Hamburg are among European cities to have recently ordered small hydrogen fleets for testing, while in The Netherlands' province of Zuid Holland, Transdev subsidiary Connexxion has 20 hydrogen buses.
Manufacturer Everfuel has established a hydrogen refuelling station at Heinenord to support the province's ambition for zero emission transportation with capacity for some 50 buses.
Like with anything new, supply has not entirely caught up with demand for hydrogen.
Cunnington says: "We've got a contract in place to supply the hydrogen. But it's reasonable to say resilience of the hydrogen supply chain in the UK is still an area that can improve.
"There isn't spare hydrogen available. It's not like diesel or petrol, where if you run out, you can go and buy it from somewhere else. If a hydrogen supply goes down, whether it's our supplier or anyone else, it's quite difficult to just go and buy hydrogen on the spot. And if you do, it's very expensive."
This gives bus operators a confidence problem since they "can't just run the buses tomorrow instead because the hydrogen supply isn't available", he says.
"We get several deliveries a week, and each day it's needed to arrive on time, because once the fuelling station runs out of hydrogen, the buses have only got what they've got in them that day."
Cunnington expects the supply chain to improve as more hauliers and coach operators join buses in using the fuel, "but the challenge of being a relatively early adopter of the technology is that we're experiencing some of those challenges of the supply chain as the industry grows".
Metrobus has a contract with Air Products to supply its hydrogen, which is in liquid form delivered by tanker.
"We've gone with one of the biggest suppliers of hydrogen in the world and Air Products has assured us that it'll have no problems," Wills says.
Converting to hydrogen requires an element of staff training. At TfL drivers have found hydrogen more like the experience of driving an electric bus than diesel one "but the drivers certainly need some familiarisation and understanding", Cunnington adds.
Wills says Metrobus drivers have reported hydrogen vehicles as "a pleasure to drive, and they've not been breaking down", which he rates as an encouraging performance from such a new technology.
The other group that might have views on hydrogen buses is the travelling public. Although the destruction by fire of the hydrogen-powered Hindenberg airship in 1937 is now almost beyond living memory, the association of hydrogen with explosions may linger in the public's mind.
Cunnington says: "The Hindenberg is an easy analogy to make, but I think it's fair to say across the board safety is clearly a real focus for us in anything we do.
"Nobody wants an incident involving any bus, and certainly not with hydrogen, and therefore there is quite a lot of care taken both in the design and the operation of the filling station and the vehicle.
"We have done the right work beforehand to make sure that with the supply chain that we've designed all those facilities to be safe in the first place."
It's a similar story at Metrobus where Wills says he moved to "dispel any myths there's some sort of bomb driving around Surrey; that is absolutely not the case."
He said: "All the vehicle agencies have approved this and made it safe for UK roads and since hydrogen vehicles have been operating in London in very small numbers for many years, this is a proven technology that is safe to use."
He says the public reaction has been "absolutely incredible" adding, "people will stop in the centre of Crawley and take a double look to see a hydrogen vehicle".

First Bus has a substantial training and safety programme around Aberdeen's hydrogen buses.
Balfour says: "Because of the flammability and fire risk with hydrogen, it requires a dangerous substances assessment that advises organisations on how to proceed, depending on how much hydrogen they're storing and working with.
"Most of the training that we deal with is around the release of hydrogen, whether it's meant to be released or in an event where an unexpected release occurs.
"There's training around when the hydrogen is inside a location, to make sure that if any hydrogen does escape, that is taken and removed from inside the building."
Drivers have found the buses are similar to driving electric ones given the quietness of the engine and have undergone enhanced safety training on how to isolate the vehicle in the event of an emergency, and to move passengers further away in the event of a traffic accident.
It seems hydrogen's moment is yet to arrive. It works in certain situations and operators are keen to test it, but it remains more costly than alternatives and operators' decisions on using it largely depend on what kind of network they have and the availability for public subsidy.
Ultimately, hydrogen's future rests on how tough legislation on phasing out fossil fuels proves to be, whether technological change makes electric a stronger competitor in terms of range and whether wider use brings economies of scale in both the manufacture of vehicles and the availability of hydrogen.
* This article with industry expert peer reviews was first published in the June digital issue of Smart Transport.
---
Learn more...

The role of hydrogen buses in transport decarbonisation will be discussed at this year's Smart Transport National Conference taking place at The Eastside Rooms in Birmingham on 21-22 November.
Speakers in the session are:
Moderator: Chris Lane, head of transport innovation, Transport for West Midlands
Patrick Warner, lead officer for bus decarbonisation, Liverpool City Region Combined Authority
Ed Wills, managing director, Brighton and Hove Buses and Metrobus
The high-level two-day conference will bring together senior transport leaders who help shape transport policy and deliver its infrastructure.

It aims to promote best in class initiatives from the private and public sector and bring people together through networking, knowledge transfer and discussion and is seen as UK's largest, trusted and most credible transport conference to facilitate public and private sector collaboration.
Speakers come from authorities and organisations such as: The Department for Transport, England's Economic Heartland, Birmingham City Council, Transport for West Midlands, Midlands Connect, TIER Mobility, CoMoUK, Lambeth Council, Cambridgeshire and Peterborough Combined Authority, Enterprise Holdings, FedEx, Worldline and Hertfordshire County Council.