Author: Huw Morris
This is the tale of a Coca-Cola can.
It's told by Eddie Stobart's Logistics Network and gives an idea of the complexity of shifting everyday goods around the UK.
First, aluminium sheets are imported from Germany, arriving at Eddie Stobart's round-the-clock warehouse at Widnes Port.
Every month around 10,000 tonnes are transported to its Warrington Hawleys Lane warehouse by train.
This raw material is spun into around five million empty cans each day at the company's packaging centres in Botcherby, Carlisle, and Braunstone, Leicestershire, before Coca-Cola fills them at its factories across the country.
Around 200 truckloads are then shifted to one of five regional distribution centres before retailers choose between two options – full-load distribution by road or a 24-hour service operating 365 days of the year for deliveries required at unconventional times or in smaller quantities.
Eddie Stobart also offers a pallet network across the UK for retailers and wholesalers needing "less than full truckloads".
Then finally on to the customer to drink. Many, if not most, of the people involved in this labyrinthine operation will be blissfully unaware all this comes under the auspices of a planning system – or, more specifically, different planning regimes. Ports, for example, submit their own planning applications and have a dedicated National Policy Statement (NPS).
Large railway schemes, such as HS2, may follow a hybrid bill through Parliament. Most of the rest – smaller terminals, urban hubs or warehouses – follow the conventional planning system.
Government planning for road and rail under review
That system is under the spotlight. For the transport sector, the NPS on national networks, the Government's statement of strategic planning policy for major road and rail schemes, is under review in the light of environmental commitments made by the UK since its publication in 2014 – and maybe more after the recent COP26.
Meanwhile, controversial reforms to the planning system to introduce zones to speed up housing development have been paused by levelling up and communities secretary Michael Gove following a vociferous Conservative backbench backlash at moves to reduce public involvement in planning applications.
This cuts to the chase about the challenges facing transport and planning.
Ask planners about Government policy in recent years and they will cite an obsession with meeting a 300,000 homes a year target at the expense of other development.
Pull one thread in the planning system and it unravels the others. "The whole planning system is focused on housing delivery and numbers,"says Mark Dickens, lead officer for spatial planning at Liverpool City Region Combined Authority.
"The Government don't have tests for local authorities on how they plan for transport like they do for housing.
"Planning should be about place – a nice place, with plenty of opportunities for active travel, a good natural environment and where people want to live and work. Place is the answer to a lot of the problems we have."
Warehousing is a burgeoning pressure point where business, transport, housing and planning meet, but often collide.
Rail Freight Group director general Maggie Simpson puts it succinctly: "We need warehouses close to a population, with a local workforce and good road and rail. That's why so many are in the Midlands, not Cornwall."
Latest research by Savills for the UK Warehousing Association (UKWA) reveals a 32% rise in the number of warehousing units since it reported on the sector six years ago.
A big part of this explosion is a trend towards bigger warehouses – with demand for units of one million square feet (92,903 square metres) increasing by a massive 242%.
Third party logistics companies are now the leading occupier, while online retailers have increased warehouse occupancy by a jaw-dropping 614%. Savills cites other research by Prologis which shows for every extra £1 billion spent online, a further 775,000sq ft (7,199sq m) of warehouse space is needed to meet demand.
UKWA chief executive Peter Ward says the findings show the urgent requirement for more warehousing in the light of massively accelerated online retail and powerful evidence for a fundamental change in land-use planning. He adds that the Government has "largely overlooked" that every 250,000 new homes creates one million new delivery points.
"As retailers move from high street premises to online channels to serve consumer demand for home delivery, more fulfilment and distribution facilities will be needed," Ward says.
"With this in mind, it is critical that as the Government rolls out plans to build more homes, warehousing should become part of infrastructure planning."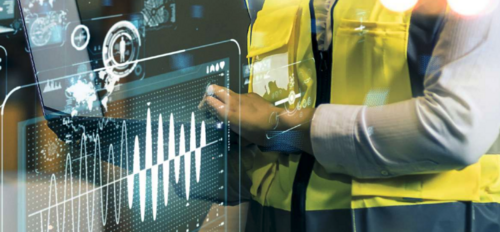 All this poses a question for the future of industrial land, with mayors such as Greater Manchester's Andy Burnham and London's Sadiq Khan now seeking to protect it.
This is a particular problem in the capital. In the past decade, the city has released three times more industrial land than it had planned for, a challenge so important that the Centre for London has launched a special commission to report on the issue later this year. Industrial sites contribute massively to London's economy.
In 2017, the total gross value added (GVA) of the manufacturing, construction, wholesale and repair, transport and warehousing sectors was £78.1bn – around 16 % of the capital's GVA.
"Industrial land can help London achieve its sustainability and decarbonisation goals," says the Centre for London researcher Nikita Quarshie.
"Having the activities and houses that London needs within the city will reduce the journeys travelled by freight vehicles." Indeed, more than 20% of the capital's road network is taken up by freight, deliveries and other commercial vehicles. Before Covid-19, Transport for London estimated that almost 25% of road transport carbon emissions came from goods vehicles.
"Getting land for a changing freight market is very difficult," Simpson admits. "The people involved in urban distribution are losing land to residential development and are being pushed to the outskirts.
This is a particular problem for companies using short-range battery cars because they need to be closer inside."
The Cross River Partnership (CRP) thinks part of the answer is "urban logistics hubs" – distribution facilities dedicated to fulfilling the "last mile" of the supply chain. These could range in size and nature from larger sites hosting a fleet of electric vans to small facilities served by cargo bikes.
The CRP argues such hubs promote clean and efficient freight distribution, directly supporting the rationalisation of goods and the use of low and zero emission vehicles. In turn, this cuts the number of delivery vehicle trips, improves congestion at peak times and reduces harmful emissions. Within London, it has identified 29 spaces – car parks, empty railway arches, garages and industrial units – that could be hubs. Amid all this is the Government's panoramic Transport Decarbonisation Plan.
Big on ambition, it sets the direction of travel but, according to several observers, lacks details on how to get to net-zero in key areas. Encouraging the modal shift of freight from road to rail is one example. Freight trains emit a quarter of the carbon of heavy goods vehicles per tonne mile travelled.
But rail itself needs to decarbonise to help reach the UK Government's net-zero target by 2050. This is furrowing brows.
Connected Places Catapult and the Department for Transport published a "request for information" in September, asking respondents what more can be done to decarbonise freight terminal operations.
It aims to "provide potential suppliers with an overview of the challenge and seek responses that explain the capabilities of products and solutions available in the marketplace, or near-market prototypes".
Connected Places Catapult is also seeking a "variety of potential solutions" to this challenge, and "there is no presumption that respondents will have previous experience operating in a rail, freight or logistics area". Rail is not the only sector needing answers.
According to Stagecoach chief executive Martin Griffiths, whose company has just unveiled a long-term sustainability strategy to become carbon neutral by 2050, ministers must "get real and stop cherrypicking the easy wins".
He adds: "The country will not deliver on its ambitions by grand strategies or technology change alone. We need radical behaviour change and incentives to reward the right choices to make net-zero a reality. "We need to be more honest about the scale of the challenge and the changes we will need to make to how we live now."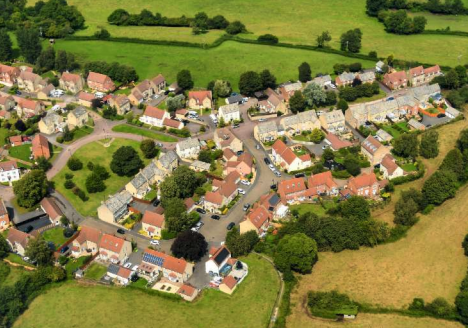 'Cowpat' developments in remote places
They have the unenviable moniker of "cowpat" developments, or as the Transport for New Homes campaign says, "small developments with no amenities, plopped on green fields far from anywhere".
A related bugbear for planners concerns housing estates dominated by cars. "Our country desperately needs more homes, but these must be located and designed to ensure that residents do not need cars to live a full life," says Tim Pharaoh, lead author of the campaign's checklist for housing developments and sustainable transport.
The Transport Decarbonisation Plan states walking, cycling or public transport should be "the natural first choice for journeys", acknowledging that where developments are located, how they are designed and how well public transport is integrated all have a huge impact on whether people choose active travel, go by public transport or by private car.
The planning system, it says, has an important role to play in encouraging development to promote this fundamental shift.
As one senior civil servant put it: "If you build a community at the edge of a town and the only way people can get into the centre is by car, with no pavements, no space anyway, no public transport and then try to constrain them from driving – that's not going to work. We need to play the long game and build communities at scale and don't programme in car-use.
"People who design houses will look for places where they can build houses, not how people get from them to other places. This is why they build on a disused airfield at the edge of town and plonk houses there because nobody will complain. This is not, holistically, the best place for a community."
Royal Town Planning Institute infrastructure specialist Harry Steele welcomes the Government's understanding of the importance of planning and the shift towards a placebased approach.
He says: "We applaud the inclusion of imaginative ideas such as the adoption of '20-minute community' principles, the reallocation of roads to cycling, walking and green space, the creation of more 'school streets', and better facilities for cyclists on trains."
EV charging within a five-minute walk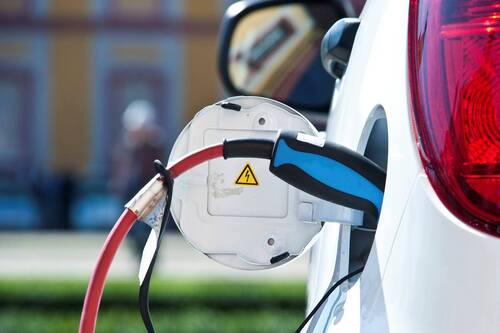 The Transport Decarbonisation Plan sees electric vehicle (EV) charging as critical to achieving net-zero transport.
A £90 million Local EV Infrastructure Fund, to be launched next year, will support the roll-out of larger on-street charging schemes and rapid charging hubs across England with an EV infrastructure guide for local authorities published later this year.
The Government will introduce regulations to ensure all private charge points have smart capability, while all new residential and non-residential buildings with more than 20 parking spaces will be required to have a charge point. Some local authorities are ahead of the game.
The London Borough of Lambeth has launched a joint project with Connected Kerb to introduce 22 on-street EV chargers across 11 council estates to provide easy access to public charging, even for those without off-street parking.
The project comes as EV ownership has skyrocketed by 117% this year, the council says.
But this transition has exposed disparities between communities.
People living in urban centres, high-rise flats and council estates are significantly less likely to have access to a private driveway and face difficulties installing home chargers. Households with access to a driveway make up 80% of EV owners, with the remainder owned by people in houses or flats with no access to off-street parking.
The move is part of Lambeth's wider strategy to install more than 200 charge points by 2022.
The council aims to ensure every household with no access to off-street parking is within a five-minute walk of their nearest charge point.
Around a third of Lambeth residents live on estates managed by the council and the majority of the borough's housing does not have off-street parking.
This is forcing a large number of drivers to rely on public EV charging infrastructure. "For residents who need to use private vehicles, we recognise how important access to EV charging is to provide the confidence to switch to cars with zero emissions at the tailpipe," says Lambeth's cabinet member for sustainable transport, environment and clean air Danny Adilypour.
"Projects like this help us do just that, while also helping us reach our net-zero targets and improve air quality on our streets, protecting the health of our communities." The project aims to act as a blueprint for other local authorities and cities to deliver an inclusive and equitable EV transition, particularly for the 40% of households nationally without off-street parking.
The creation of eight new freeports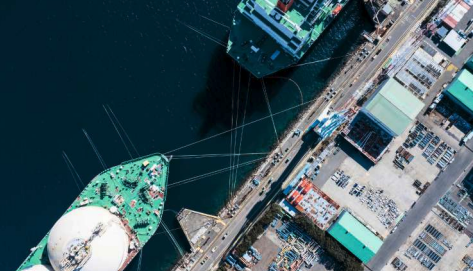 While rail is growing in importance for shifting freight from the UK's ports, roads dominate and move seven times as much cargo. According to the British Ports Association, road haulage accounts for around 70% or 336 million tonnes of freight. Rail transports an estimated 10% at 47 million tonnes while coastal shipping accounts for nearly twice this at 92 million tonnes.
Freeports are the next big thing, with the Government announcing eight such ventures in March. The freeport agenda is relevant to planning in three areas:
The extension of permitted development rights which will remove the need to obtain the prior express grant of planning permission;
Encouraging Local Development Orders (LDOs) – local authorities will be able to control what type of development they wish to promote through the LDO via its formal adoption process. Used alongside permitted development rights, these will deregulate much of the planning process and introduce a form of zonal planning, promoted under Government planning reforms;
A review of the National Policy Statement for ports, which is due later this year.
To the alarm of many planners, the Government's consultation on freeports says "planning liberalisation can help bring more land forward for development, speed up the planning process and allow ports to respond more rapidly to new demands, for example by building new facilities".
This goes against "the need for a larger than local approach and broader long-term strategic planning in relation to connectivity, sustainability, housing and further permitted development", says infrastructure specialist Harry Steele.
However, one freeport looking to buck the trend is Liverpool, the UK's leading transatlantic and biggest western-facing port, which handles 45% of trade from the USA.
Liverpool City Region Combined Authority has bold ambitions for its port to become a global logistics hub at the heart of the Northern Powerhouse and major trade routes.
The largest volume and density of large warehousing of any UK region is within a 70-mile radius of Liverpool, while more than 65% of the UK and Ireland's population live within a 150- mile radius.
Despite this, 91% of deep sea volumes enter the UK via South Coast ports, leading to congested national road and rail links. Under its freight strategy, growth in the Liverpool 2 deep sea terminal will require more paths on the adjacent rail network, as well as an increase in capacity at the port's rail terminal.
Enhancing local rail freight infrastructure, particularly the Bootle Branch line to Alexandra Dock, will be crucial to supporting the shift of freight carried by rail.
If Liverpool succeeds with its plans for modal shift, the UK wins, says Shane Fitzpatrick, interim director of integrated transport at the city region combined authority. "It will remove 200 million HGV miles from the roads each year, 'decongest' the Midlands and South East, boost the economy and make a nationally significant impact on air quality," he says.
"With the case for HS2's integration with Northern Powerhouse Rail, what people forget is it's critical for freight that more rail capacity is released. This will free up and mean new paths on existing lines for freight."
Peer reviews
Martin Tugwell Chief executive, Transport for the North
Fundamentally we have a problem.
Start a conversation about the future of transport planning and very quickly someone will espouse the importance of integrating land use and transport planning.
It is a conversation that many of us have been involved with at some point in our careers: it is a conversation that largely remains unresolved, not unlike the proverbial chicken and egg.
And it is likely to remain so until such time as we challenge some of our own thinking. Rule 1 of transport planning is that travel is a derived demand. Yes, that means that we need to think about and consider the implications of planned growth. But it also means we need to think about why people need to travel: what are the services and opportunities an individual is trying to access?
In other words, a change in the way an organisation provides services can, and will, have implications for travel demand.
We've seen this in action over the past 18 months where our reaction to the pandemic has seen an acceleration of trends in favour of e-services, e-commerce and remote/hybrid working. This is what we mean when we talk about putting the user at the heart of our transport system: it is the first step towards adopting a place-making approach to planning the future.
The challenge for the profession is that too often our approach to planning is grounded in the past; our picture of the future is framed by our knowledge of what has happened before.
Our models assume that it is inevitable that economic growth will result in an increase in movement, particularly in the traditional peak hours. And yet recent experience has shown that it is possible to break that linkage – something that transport planners have argued as being necessary if we are to achieve a more sustainable pattern of development.
At the same time we must fully embed an outcome approach when planning.
We need to understand where we want to get to in order to determine what investment in our transport system is necessary. We need to stop thinking in terms of how we mitigate the impact of our proposed solutions and start developing solutions that achieve our desired outcome. We must also adopt systems thinking as our way of looking at the future, and not just in terms of thinking about individual transport modes as being part of an overall system.
We need to start thinking in terms of connectivity as being a fundamental component of a place-based approach and recognising that connectivity is a combination of the physical and virtual.
We must become as adept at understanding the importance of digital connectivity and energy systems, as we are understanding the opportunities presented by individual travel modes.
In many ways our fixation on seeking to integrate land use and transport planning runs the risk of the profession missing the opportunity to provide the leadership required to effect the change in our transport system that is required.
James Lancaster, European head of mobility innovation, local policy and partnerships, Enterprise Holdings
Creating communities where transport is efficient and decarbonised needs to balance a change in behaviour towards more active and sustainable options, as well as provision of low- and zero-emission motoring for relevant journeys.
The best hope of making net-zero a reality comes from planning that looks long-term to how strong and self-sufficient communities can be built at scale and deliver sustainable car use.
As a company that has provided mobility to motorists close to where they live, work and trade – and at airports – for more than 60 years we can see that the owned car is a strong default because of its convenience.
The evidence says shared use of more sustainable vehicles reduces miles driven, emissions and the number of vehicles on the road.
Changing behaviour and ingrained habits will require adequate provision of large-scale mobility at all property developments, with mobility hubs very close to where people live and work.
The hubs also need sufficient services to encourage more shared use, and those services should reflect how people need to travel to make their lives sustainable. This means that, alongside planning, the starting point is also the optimisation of existing transport networks,and, where necessary, the introduction of low-emission options.
How can rental networks work harder to decarbonise travel? The GO-HI MaaS pilot in the Highlands and Islands region of Scotland is an example.
The app brings together public transport, car and bike sharing into one place and enables users to plan and pay for journeys. Enterprise has introduced more low-emission vehicles into hubs in some of the region's smaller towns and communities to complement the existing network in places like Elgin and Inverness.
The opportunity exists to decarbonise GO-HI travel further, for example with electric trains and potentially hydrogen planes, as air travel is still crucial for reaching the islands.
The grid is another aspect of planning that needs to be factored in when new housing and, indeed, commercial developments are envisaged.
As with the Lambeth example, planning needs to model actual behaviour and travel patterns, not least the percentage of people who will be able to charge a vehicle at home.
Equally, why not share EV usage through car clubs to reduce the number of vehicles and increase accessibility for people who may not be able to afford to buy one?
The same is true for commercial transport. Government data shows that the volume of commercial vehicle traffic already exceeds the pre-pandemic level by about a fifth.
Helping operators switch into lower-emission transport – especially when they travel into highly populated urban areas – is key.
We work with local authorities to prioritise spend on flexible multi-modal mobility that embraces actual needs specific to locations. The more we model behaviour local to a region before plans are agreed, the more likely these will result in behaviour change and lower emissions.
Lynda Addison OBE, Addison and Associates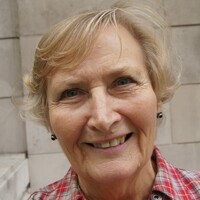 Huw Morris rightly highlights the critical importance of integrating policy and action on planning and transport.
He demonstrates the complexity, scope and conflicts that currently arise, did in the past and, the way things are now, are likely to continue for the foreseeable future.
I support much of what he says but do not believe that current activities are "heralding in a new era" which is more positive.
Yes, the Department of Transport (DfT) Decarbonisation of Transport Strategy as well as the Government's wider net zero strategy should be driving a new planning regime based around climate change among its other objectives, but if the planning white paper published earlier this year is anything to go by, it fails.
Even the former recent document by DfT talks about consulting with the former MHCLG (now the DfLuHC) rather than highlighting changes required and "agreed"!
The gallop through the wide range of subjects covered - logistics, cowpat developments, EV infrastructure, ports and rail – underlines the need for a national spatial plan which includes transport.
It highlights the need for an integrated local planning process incorporating transport in policies, evidence, examination process and delivery.
Better Planning Better Transport Better Places (Chartered Institute of Highways & Transportation 2019) highlights the critical importance of an integrated spatial plan as well as a delivery mechanism if we are to achieve net zero nationally and locally.
Only some planning and transport professionals, and certainly few politicians at either national or local level, understand the complexity yet critical importance of fundamentally changing what we currently do and how we do it. This article highlights those challenges and their importance.
National politicians are simultaneously arguing for urgent action to achieve net zero, more active travel and better design while increasing permitted development, deregulating planning so it doesn't "hinder" development, promoting or allowing cardependent housing developments, and proposing a new planning regime that increases many of these issues.
The underlying perception of the Government is they dislike planning and want to minimise its power.
Without effective planning many of the Government's objectives won't be realised. An effective planning regime should be a key tool in delivery especially if integrated with transport.
The objectives will also not be realised unless there is a recognition of the need to change attitudes and behaviour – communities, professional and politicians.
The decarbonisation strategy recognised this in part, but the approach suggested by the logistics sector of accepting the continuing growth of online retail and just in time deliveries is surely not sustainable even using less-polluting modes of freight. What happened to shopping locally to support local high streets, accepting we don't need nextday delivery?
Lifestyle changes will be critical to achieving zero carbon as will taking people willingly along that path. The Transport Planning Society (TPS), CIHT, RTPI and others cooperated on a project with the Royal College of Art to produce a range of tools which would engage people in thinking about the future of their Place – Our Future Towns.
It focused on supporting people to think about the future by understanding their values and concerns working with both "hearts and minds".
Achieving understanding across communities is critical to rapid and relevant change. The task ahead is a complex jigsaw with many pieces which must work in harmony. The picture is as yet unclear as are all the pieces.
However, many parts of the jigsaw are clear, so we need to start assembling them rapidly. We have not had a better opportunity than now.
Integration of policy and practice in planning and transport, collaboration across all levels of government plus the private sector, and real engagement with people to understand and agree what is required lies at the heart of the challenge in front of us.
As professionals in these fields, we need to be at the forefront of this challenge – all leading the charge with other key parties.