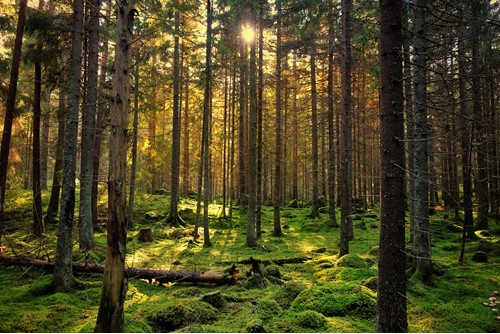 Government has set out bold plans for reducing the UK's carbon footprint, but where will the funding come from? asks Graeme Pickering
Accelerating the shift to zero emission vehicles is one of the priorities in the race to create an environmentally sustainable economy. Coupled to a commitment to end the sale of new petrol and diesel cars and vans from 2030 (a decade earlier than initially planned), it forms one of the points in the Government's Ten Point Plan for a Green Industrial Revolution, published last November.
Ministers had originally been expected to release a full Transport Decarbonisation Plan by the end of 2020, but it is now due to be unveiled this year.
The Department for Transport (DfT) Setting the Challenge document paved the way for consultation to develop the decarbonisation plan and there's growing eagerness from stakeholders in the public and private sectors for detail and clarity on the way forward.
"The ambition and the need to do things differently, the urgency of doing things differently, it's great to see that being encapsulated in the Ten Point Plan," says Martin Tugwell, programme director for England's Economic Heartland (EEH), the sub-national transport body (STB) in charge of an area stretching from Cambridgeshire in the east to Swindon in the west.
He adds: "Where I think there's still work to be done is how we make that real. We've got to take a systems approach here. We've got to join up thinking in different parts of the economy, different parts of policy and make it work to that single objective."
Jason Torrance, policy director for UK100, the network of local government leaders, says: "One of the key things that's missing is the much-anticipated Transport Decarbonisation Plan that is set to identify a long-term plan with funding, policy, legislation and milestones along the way.
"Undoubtedly, the Ten Point Plan has the potential to be a watershed moment, but for policy announcements to move from potential to reality there needs to be some firm funding commitments, some long-term plans and some milestones. It's not the real deal because there's no plan behind it. In essence, I think plans and promises are cheap, long-term plans and commitments and money on the table have a cost."
A delivery plan including what the Government describes as "key milestones" for the phasing out of diesel and petrol cars and vans (which, it says, make up nearly a fifth of emissions) is expected to be published this year.
The Ten Point Plan claims that accelerating the shift to zero emissions vehicles could lead to around £3 billion of private investment by 2026. Last year, Liberty Global, which owns Virgin Media, launched Liberty Charge, a joint venture with Zouk Capital (manager of the Government-established Charging Infrastructure Investment Fund).
Liberty Charge will work with local authorities with the aim of speeding-up the delivery of on-street residential charging points using Virgin Media's existing communications infrastructure, such as cable ducting and street cabinets to facilitate charging connections.
Last month the Government announced that the On-Street residential Grant Scheme (ORCS) will continue in 2021-22 with a further £20 million allocated for local authorities to install electric vehicle (EV) charge points. It has also extended the Electric Vehicle Homecharge Scheme (EVHS) to help small businesses and people in leasehold and rented accommodation install charge points. The EVHS, which provides up to £350 towards the cost of a charge point, will continue for the next year with up to £50m of investment. At the same time, the Workplace Charging Scheme (WCS) will be opened up to small-to-medium enterprises (SMEs) and the charity sector.
Clarity needed on public and private sector involvement
Jason Simpson, vice-president, global energy and utilities for Liberty Global, offers a word of caution, saying future clarity on the roles and levels of involvement for the public and private sectors will be crucial. He adds: "I think the Government needs to be very careful about how it gets involved in funding infrastructure. I think it's better off providing a percentage of it which it then scales down over time. Later, when it's much more economic for the companies, then they provide less. The reality is that it doesn't need to be 100% funded by Government. There are a number of companies here, us included, and a number of charge point operators who I think subject to the location and subject to the demand will happily fund a good part of that infrastructure today and probably 100% of it in 10 years' time when there are more EVs around and, therefore, more demand."
Simpson does, however, feel there could be a need for greater Government financial support in areas where access to EVs is more likely to be through car sharing rather than private ownership. He adds: "In those areas they need to make sure there's the right infrastructure base. It's slightly different, it's probably faster chargers. Those cars get more utilisation, so they need to be charged quicker so they're ready for the next customer."
He believes other aspects will also require intervention. Simpson says: "One area is funding capabilities within local authorities. Installing charge point infrastructure, understanding where they need to go, how that fits into the highway strategy and into the smart city and active travel strategies is highly complex.
"Local authorities need a number of members of staff on a team who are dedicated to working for that. I think the final piece is less about the financials. The Government needs to look at its policy and regulation in respect of how that infrastructure gets deployed. Having more consistent approaches and enabling things to happen faster will make it more cost-effective for people building the infra-structure and it'll make it less hassle for residents and so on."
Liberty Global says more than 40% of vehicle owners in urban areas don't have access to driveways, so the ability to offer a solution is regarded as a key breakthrough in encouraging motorists to switch to EVs.
Simpson adds that expecting this need to be met through converting petrol stations into rapid charging hubs would have a significant impact on the electricity grid, especially if drivers replicated current habits of "filling-up" on the way to or from work.
He says: "A big load at one time is not great for the grid, but also it's not great for sustainability, especially at four or five in the afternoon. It's when we have the least green power coming onto the network from wind farms and solar.
"It's also not good for the consumer because that's the highest cost you're going to pay for charging because it's when the grid is at its peak.
"That 40% of people in large cities and towns who park on the street need access to overnight charging. That charging doesn't need to be so fast. It's more like domestic charging so it could be 7kW or 11kW which makes it cheaper. It's better for the grid, better for sustainability."
Consumers will also need encouragement to change their behaviour when it comes to use of cars. One of the six strategic priorities for the Transport Decarbonisation Plan (outlined in Setting the Challenge) is helping to make public transport and active travel what the DfT describes as the "natural first choice for daily activities".
Allied to this is the reassessment of how we utilise cars and bringing about a modal shift to reduce the number of journeys made in them. The DfT is conscious that, even if they're EVs, continued growth of the UK's car fleet is likely to further add to road congestion and pressures on available space for parking.
Tugwell says all those involved in driving the take-up of EVs need a clear understanding of that requirement for hierarchical change: "If all we do is rethink our approaches about transforming a metal box with an internal combustion engine into a metal box with an electric or hydrogen power plant, we've missed a trick. Revolutions, by definition, mean you're doing something fundamentally different. Don't think about how you substitute something for what you've currently got. Think about what you're offering somebody as an alternative and you can engage with them and actually harness the private sector to say: 'I understand now. This is what we're going to do'."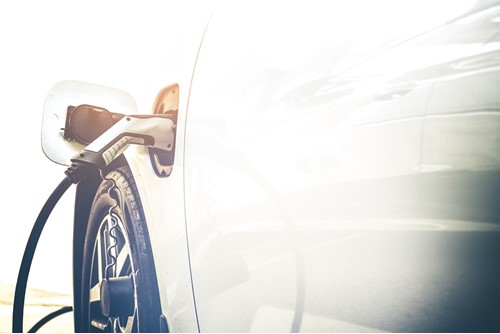 Charging infrastructure requirements
Analysis from the Society of Motor Manufacturers and Traders (SMMT) and consultants Frost & Sullivan claims a substantial increase in all types of charging infrastructure will be required to support an increase in plug-in EVs. Based on an assumption of 24% of the car fleet being electric by 2030, their research concludes almost seven million charge points will be required within the next decade, nearly 1.7m of which will need to be public.
"It depends what you mean and how you define public," says Simpson. "Is charging in a Sainsbury's car park public or not? It is in the sense that probably most people can get to use it, but is it classified as public enough to have that definition? I suspect the figure's lower than that, but I definitely think you're talking in the hundreds of thousands, not the tens of thousands.
"It is a big task. It has lots of knock-on effects in terms of the grid, in terms of parking strategy, highway strategy and that's going to evolve over time."
An assessment of future demand published in January 2018 by the independent Climate Change Committee (CCC), predicted that nearly 29,000 charging points will be needed across Great Britain by 2030, based on a slightly higher percentage of EV uptake than the SMMT research. One of the major difficulties in producing an accurate forecast, which the CCC draws attention to, is the data's reliance on a number of simplifying assumptions. Factors such as the future size of the UK's vehicle fleet, changes in our attitudes towards mobility (the potential viability of car-share as opposed to ownership) as well as needs and routines of the individual motorist will all have a bearing on what is ultimately required.
In the Ten Point Plan, the Government pledges £1.3bn to speed up the introduction of rapid charging facilities with a 2030 target for the provision of more than 2,500 high-powered charge points on motorways and A-roads in England.
Although the document says this should lessen driver apprehension with regard to making longer journeys, it's acknowledged within the DfT that what's known as "range anxiety" should dissipate as more motorists get used to driving EVs regularly. Battery ranges, too, are gradually increasing with many of the latest vehicles able to meet the daily needs of most drivers.
The plan anticipates that rapid charging will have the capability to deliver 100 miles-worth of energy to car batteries in the time it takes to have a coffee, an indication of the DfT's expectation that big retail chains will see a benefit to providing their own charging facilities to customers.
The DfT also believes there could be scope for carmakers to follow the lead of companies such as Tesla in offering access to rapid charging as part of the purchase of a new car. There is a clear suggestion that, with its expertise in continuing to develop and update technology, charge points themselves should be the responsibility of the private sector and that public funding should be carefully focused, concentrating on work below ground to provide a grid robust enough to sustain vehicle charging for motorway services and housing estates or bringing charge points into an area where there's been low uptake of EVs.
Jonathan Bray, director of the Urban Transport Group, is concerned there could be some disparity. He asks: "Are we getting the balance right between supporting local and national infrastructure and also who's in charge of the messaging? Is it national Government or is there more potential for some of this messaging to be done at a local level as part of wider policies around decarbonisation and around transport?
"Certainly it seems like there are many voices and many players and perhaps some 'I wouldn't start from here' stuff going on around allowing the thing to develop in a more free market way and then trying to bundle it all together a bit further down the line. It's a challenge."
"We have a system which is predominantly centralised that gives out blocks of money to local authorities, but we're doing that at the moment without a clear path and a clear national plan," adds Torrance. "I think local authorities need to be empowered to deliver local transport systems that meet the needs of their communities with an underpinning that decarbonising transport must be the priority for our nation and local communities."
As programme director for EEH, one of seven STBs in England, Tugwell feels that it and its counterparts are well-equipped to inform and help drive regional EV policy. He says: "I think we should see the opportunities that sub-national transport bodies have. If I think about the work we've done as England's Economic Heartland. We set off knowing that we wanted to be ambitious around decarbonisation. We got some of the best academics to look at pathways to decarbonisation and, not surprisingly, they showed that we need to link what we do on transport with what we do in digital, energy systems and utilities. Here was an evidence-led approach which said you need to join this up. What you're seeing is the STBs becoming almost like sub-national infrastructure bodies.
"They're seeing we need to talk to the utilities. We need to talk to the digital providers. It doesn't mean to say we are the ones who are going to deliver it, but if you understand that if you want to have EVs en masse you need to double the energy available in the network, it becomes quite powerful and enabling. How do you deliver that and make the regulatory frameworks so the suppliers can actually do what they need to? If you follow the evidence it gets you into this space and then we can act as a convenor. We can work with the other sectors to understand what it is that actually needs to be done to make a difference."
Torrance agrees that local and regional authorities must have input into devising that framework: "I think the distribution of electricity from the grid to homes that will require charge points or on-street charging and that connection from the grid into places like bus stations and fleet depots etc. will all be absolutely critical. That partnership between business and the energy provider, regulator and the operators and the local authorities is absolutely critical and in urgent need of improvement."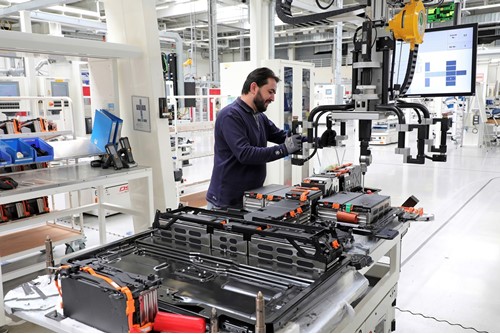 Role of vehicle manufacturers
Another fundamental aspect of the shift to EVs is working with manufacturers to ensure they can supply enough of them to meet demand and achieve the Government's targets. The Ten Point Plan outlined a £2.8bn support package, with £1bn committed to electrification of vehicles and supply chains, including the mass production of EV batteries. For 2022-23, the Government has committed £582m to extend the grant scheme for the purchase of plug-in electric cars, vans, taxis and motorcycles.
Subsidies will inevitably reduce as the prices of EVs fall and they begin to make up more of the UK's car fleet, but Torrance believes encouragement such as a taxation system which encourages uptake of EVs, already mentioned in the Government's plans, will also be very important: "I think further incentives - things like tax breaks or vehicle excise duty (VED) is needed."
The energy research and consultancy firm Cornwall Insight says that with fleet purchases accounting for 56% of new road-going vehicles, electrifying them is a "critical catalyst that will enable the EV revolution in the UK". Its Leading the Charge report says this will ultimately allow the growth of the secondhand EV market.
"That's partly a time thing," says Torrance, "it's also working with fleet buyers to secure more cars to come onto the secondhand market. Those in the car industry are master advertisers and there are still too many adverts for what we might describe as gas-guzzling SUVs. I think the carmakers have a really important role here. It's starting to change, but by no means anywhere fast enough in creating that desire to buy EVs."
"Whether it's individuals making a decision to buy a car or corporates deciding to electrify, you need enough long-term visibility on the policy to be comfortable with making the decision," says Simpson.
"Trying as best as possible to provide some sort of guidance, even if you can't say 'it's going to be this much this year, this much next year and that much the year after', if nothing else if you can at least provide an indication of the drivers, for example for the first one or two million vehicles we'll give this subsidy, but then for the next four million we'll give a bit less then it allows the provide sector to at least understand what's driving the decisions."
Accelerating the shift to zero emission vehicles is, of course, just one of the points set out in the Government's plan to achieve net zero by 2050. Increasing capacity for offshore wind generation, production of more low carbon hydrogen, investment in nuclear power, green public transport, cycling and walking, developing technologies to lower carbon emissions for aviation and shipping, greener buildings, carbon capture and storage, protecting the natural environment and green finance and innovation are also part of the plan. As of November 2020's spending review, the Government calculated total investment to support its green revolution at £12bn.
"I think we need to see this as an opportunity to shape tomorrow starting today," says Tugwell. "That excites me and the passion I see within the profession is there likewise. We need leadership from the Government which we are starting to get in terms of the systems approach. We need to use our ability to develop an evidence-based approach, but founded in delivering a vision for the future rather than just a minor nudge and then harness the power and ability within the people who deliver."
Torrance says this year must be a decisive one: "I think people and generations to come are relying on us all as transport users and perhaps in central and local government and in businesses and industry to really make this a year where we turn a corner and have a clear plan to achieve net zero."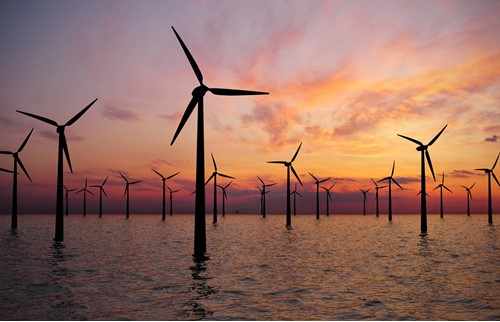 10 Point Plan
Offshore wind
Producing enough offshore wind to power every home, quadrupling how much we produce to 40GW by 2030, supporting up to 60,000 jobs
Hydrogen
Working with industry aiming to generate 5GW of low carbon hydrogen production capacity by 2030 for industry, transport, power and homes, and aiming to develop the first town heated entirely by hydrogen by the end of the decade
Nuclear
Advancing nuclear as a clean energy source, across large scale nuclear and developing the next generation of small and advanced reactors, which could support 10,000 jobs
Electric vehicles
Backing our world-leading car manufacturing bases including in the West Midlands, North East and North Wales to accelerate the transition to EVs, and transforming our national infrastructure to better support electric vehicles
Public transport, cycling & walking
Making cycling and walking more attractive ways to travel and investing in zero-emission public transport of the future
Jet zero and greener maritime
Supporting difficult-to-decarbonise industries to become greener through research projects for zero-emission planes and ships
Homes & public buildings
Making our homes, schools and hospitals greener, warmer and more energy-efficient, while creating 50,000 jobs by 2030, and a target to install 600,000 heat pumps every year by 2028
Carbon capture
Becoming a world-leader in technology to capture and store harmful emissions away from the atmosphere, with a target to remove 10MT of carbon dioxide by 2030, equivalent to all emissions of the industrial Humber today
Nature
Protecting and restoring our natural environment, planting 30,000 hectares of trees every year, while creating and retaining thousands of jobs
Innovation & finance
Developing the cutting-edge technologies needed to reach these new energy ambitions and make the City of London the global centre of green finance