Those in favour of transport improvements tend to be even more in favour if someone (or something) else is paying for them. Measures to achieve decarbonisation are no exception.
Local government and the private sector have their roles to play, but the bulk of the cost will fall on central government – in plain English, on taxpayers.
There are some hefty price tags attached. The Department for Transport (DfT) paper Decarbonising Transport: A Better Greener Britain did not itemise everything, but a few samples include £2 billion over five years "to deliver a bold future vision for cycling and walking, making it the natural first choice for many journeys"; £20 million this year alone for buses and coaches; £15m this year for the backlog in traffic signal maintenance and £20m for zero emission road freight trials.
Vast sums are involved, and although the DfT pointed to some investments eventually generating returns – for example, active travel leading to lower NHS costs – the money must be found upfront.
The DfT Decarbonising Transport: Setting the Challenge paper devoted a section to 'unlocking green finance'. This, said the Government, "has, and will, continue to invest billions of pounds to deliver the emissions reductions required (but) this needs to be combined with green private finance".
Giving investors confidence
It pointed to investment in electric vehicle (EV) charge points and zero emission aviation fuels and said policies such as ending the sale of new petrol and diesel cars and vans by 2030 set a clear direction of travel to give investors confidence.
The UK Infrastructure Bank will have £22bn to lend to climate change projects of all kinds - not just transport – and there will be 'green' Government bonds, while the Green Finance Institute (GFI) has established the Coalition for the Decarbonisation of Road Transport, "to bring together industry experts, policymakers and finance practitioners to identify and unlock the barriers to investment in decarbonising transport and co-create the solutions required to overcome these".
"While the investment required is vast, it is important to remember that it is not one singular quantum of money, but pragmatic pockets of investment targeted towards different segments of the transport sector, requiring different solutions and financial innovations," the DfT paper said.
Chancellor Rishi Sunak's spending review in October gave the DfT an £8.5bn cash increase over the Parliament to £26.2bn in 2024-25. There will be £24bn of strategic roads investment from 2020-25 – including the controversial Lower Thames Crossing – and £5.7bn over five years for the City Region Sustainable Transport Settlement (CRSTS) for projects such as the Sheffield Supertram renewal and the Wednesbury to Brierley Hill metro extension in the West Midlands.
There is also £2.7bn over three years for places outside city regions for potholes, bridge repairs and general road maintenance, together with £2.6bn for 50 local roads upgrades, plus "£5bn in buses and cycling during this Parliament".
Even electric cars cause problems because people will find they are cheaper to drive – and they will become cheaper to buy too – and so people will think 'I might as well drive, it's cheap and does the environment no harm' Lord Deben, CCC
Some might think a transport decarbonisation plan with a £24bn roads investment programme but only £5bm for buses and cycling looks a little strange.
Climate Change Committee (CCC) chair Lord Deben, who was environment secretary in the John Major-led Government, says: "The £27bn for roads is not what should be happening at this time.
"I'm not against improving roads, but you do not want to create more because they just fill up with more cars. Even electric cars cause problems because people will find they are cheaper to drive – and they will become cheaper to buy too – and so people will think 'I might as well drive, it's cheap and does the environment no harm'.
"That will bring congestion and reduce the demand for public transport, however good that is.
"If you put in more cycle lanes you'd get more people cycling. There should not be a roads programme like that at this time."
Lord Deben suggests reserved parking spaces at workplaces should be taxed or subject to a levy – as only Nottingham City Council has so far imposed.
Overall, Lord Deben says he "wouldn't argue about the amount of money put into decarbonisation at the moment, but the problem is that the Government is relying on the market, for example for electric cars, and if that does not work something else would have to be tried".
Lord Deben says: "EVs have been very successful. I drive one myself and, once you've done that, you don't want to go back. The range has expanded and having a common charger is very helpful but it needs the Government to encourage a wider charging infrastructure."
He notes that getting to net zero will involve a lot of money, but still only some 1% of GDP, and creating a market in offshore wind "has been an extraordinary success". Plenty of private money is available for decarbonising transport, says Ben Foulser, future mobility team leader at KPMG.
"There is quite a lot of free capital out there and a fair amount going into decarbonising transport," he says. "For example, Zenove which provides batteries for electric buses and second life ones for wind farms has seen about £100m go into that from M&G and we're seeing decarbonisation investment from major institutions and the FTSE 250."
Companies like BP and Shell are moving into batteries and other decarbonisation as they seek to secure their positions in a postfossil fuel world. Foulser says one problem is the market knowing which technology to back and which companies are well run.
"Do we back hydrogen for roads or batteries?" he asks. "The market is quite polarised there and although for lighter vehicles it looks settled for batteries, things aren't settled for larger ones."
He thinks the UK has "a positive policy environment" for such investments, but thought must be given to how Government subsidy works. A balance is needed since under-subsidy can mean that emergent technologies never take off, while over-subsidy crowds out private finance, which may go elsewhere.
Is the Government, though, sending the right signals? Norman Baker, who was a Liberal Democrat transport minister as part of the Coalition, is now policy and campaigns adviser to the Campaign for Better Transport.
He says: "The trouble with the Budget was not about (the lack of) any specific amount of money involved, but that it was the least green one for years and sent deeply unhelpful signals with the cut in domestic airline passenger duty just as COP26 was about to start.
"Fuel duty has now been frozen for 12 years which sends the wrong signal – the Government is encouraging planes and cars when it should be encouraging trains and buses." He notes the DfT has talked of 4,000 low emission buses "but what about the other 34,000 on the roads?
The private sector would, I think, be willing to invest in low emission vehicles but will only do that if there is a business environment that is bus-friendly and, instead, the Government is encouraging people to use cars by freezing fuel duty.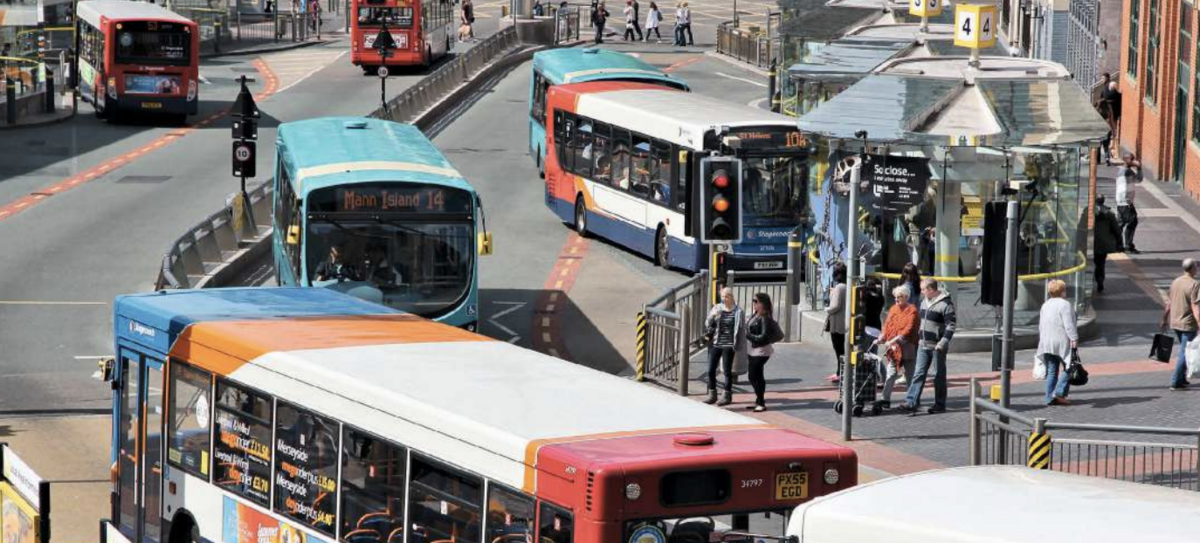 EVs do not solve congestion
Electric cars will be cheaper to run than petrol ones, but Baker says they do not solve congestion, have issues in using rare metals in their manufacture and cause pollution from brake dust and tyre shredding.
He adds: "If we want to solve problems now, that means modal shift and it doesn't matter how many buses you have if the signals from the Government discourage people from using them.
"If buses are stuck in congestion, people will use cars instead, but in places where councils that have taken on cars – like Oxford, Nottingham and Brighton – it has improved the environment and helped the economy."
Baker's Government experience makes him suspect that all is not well beneath the surface in Whitehall. "I think the DfT is trying to do the right thing, but is being blocked by the Treasury, and whatever else you might think of Rishi Sunak, he is not an environmentalist," he concludes.
A council that wishes to 'take on' cars needs money, and Tony Travers, professor of government at the London School of Economics, says: "Looking at the transport settlement you have to say it's not great and levels off into the future.
"It leaves politicians to decide whether what they are trying to do is maintain a decarbonised public and private transport system for people to use as they do now, or to discourage some types of travel through charging.
"Many modes of transport are charged for, which, to an extent, allows for demand management, but others – notably roads – come from general taxation and are free at the point of use."
Travers thinks the Treasury will not countenance losing the £27.5bn a year it gets from fuel tax, which would become at risk since the Government cannot control where an electric car owner charges their vehicle.
"We may get a national congestion charge or road pricing as the Treasury is fully appraised of the potential loss of income," he says.
There is also potential for local political battles over decarbonisation to consume councils' time and money for little reward. One such has been the rows over low traffic neighbourhoods, seen as a blessing by some who have traffic diverted from their side streets, but not by those who claim these measures impede access or send traffic onto overloaded main roads.
"Local traffic neighbourhoods are a fascinating example of the cultural clash issues involved in decarbonisation," Travers says.
"These are often presented as elite policymakers versus the people. Here you have the Government wanting to promote walking and cycling, but they have left it to councils to deal with. Small high street businesses – which the Government is also supposed to be promoting – and people who do not share that enthusiasm for walking and cycling will resist."
Travers says the DfT has willed the goal of increased walking and cycling but "left it to local authorities to fight this battle because national politicians are unwilling to confront the public over it and explain their reasons".
He adds: "Look at all the declarations from COP26, but then you have a fuel duty freeze and national politicians are unwilling to spell out to the public the reasons for wanting changes."
Andrew Hugill, director of policy and technical affairs at the Chartered Institution of Highways & Transportation (CIHT), fears for the condition of the local road network despite the sums allocated as part of the spending review.
"For highways maintained by National Highways in England we have a reasonably stable position with a five-year funding settlement," he says.
"For the local network, we don't have such stability, although there is a three-year settlement. The money has been split between buses, active travel, highway maintenance and city regions, so it's not a joined up as we'd like."
What about private money?
The GFI has shown in its report Road to Zero: Unlocking Public and Private Capital to Decarbonise Road Transport in the UK that the financial measures needed can be far removed from conventional demands for Government money for transport. In all, it put forward 18 proposals for improving the viability of consumer uptake of EVs and the provision of charging infrastructure.
The GFI says the market may fail to complete an orderly transition to all-new EV sales by the 2030 target without financial solutions that can promote an inclusive transition and reduce the perceived risks faced by financial providers offering consumer finance to switch vehicle types.
Possible solutions include increasing loan capacity in the market through securitisation of used EV loans to allow aggregation and sale on secondary markets, standardised battery health certification to give confidence to buyers in the used car market and bundled vehicle and infrastructure financing products that would allow consumers to make one monthly payment for their EV itself, charge points and the energy on which it runs.
Delivering a UK-wide charging infrastructure would require collaboration between local authorities, data providers, charge point operators and energy companies.
"Financial products are needed to de-risk investment in areas where the business case for installation is currently commercially uncompelling in the short-term, resulting in an inequitable and uneven roll-out," the GFI says.
Among its proposed solutions are provision of utilisation-linked loans for installing more widely distributed charge points, using public and private finance to de-risk investments where there are market failures in the short term and the creation of local authority toolkits to speed up and simplify the process of creating an extensive and reliable charging infrastructure.
Who benefitted from grants
CRSTS grants went to the West Midlands, Greater Manchester, Liverpool City Region, the North East, Tees Valley, West Yorkshire, Sheffield City Region and the West of England (around Bristol and Bath).
How much of the money is new is a matter of debate. Ed Thomas, head of transport at KPMG, says that, of the £6.9bn for city regions outside London, only £1.5bn is "genuinely new money".
Bidding advice from the Government included a specific section on decarbonisation, which said proposals "should set out the expected decarbonisation impact, demonstrating how the proposed transport interventions would support decarbonisation in the city region and be fully aligned to the UK's legal commitments on delivering carbon budgets and net zero".
Proposals should not rely on vehicle electrification to achieve decarbonisation and were also required to show how they would encourage people – and, in some cases, deliveries – to switch from cars to active travel and public transport; how they should prioritise such modes and that plans will not lead to overall increases in car use or car modal share.
One of those on the receiving end of this process was Anne Shaw, interim managing director of Transport for West Midlands (TfWM), the transport arm of the West Midlands Combined Authority. As ever, any local transport body asked for, and could have spent, far more than it was allocated.
Having the money for five years means we are not living hand-tomouth and we know what is there and can gear up supply chains efficiently and plan ahead Anne Shaw, TfWM
Shaw, though, sees distinct advantages to the five-year funding deal now secured.
She explains: "Having the money for five years means we are not living hand-tomouth and we know what is there and can gear up supply chains efficiently and plan ahead. It puts us on a par with the five-year control periods that National Highways and Network Rail use."
TfWM bid for £1.7bn and got £1.05bn and "we were aware that our bid was well over programme", Shaw admits. This, though, means projects that cannot be undertaken in the coming five years can remain in the programme and be worked up in the expectation they can make progress in a subsequent five-year settlement.
These include more tram improvements and bus rapid transit corridors. As is often the case with Whitehall funding, not everything is quite as it seems. Shaw says the £1.05bn "included some money we already knew about" such as the integrated bloc for highways capital investment and maintenance, which has been wrapped up into CRSTS though now for a five year period.
The new money totals some £790m, which will be devoted to public transport network improvements, greater integration and decarbonisation work. There are also other funding pots not yet awarded that could yield extra, including a three-year settlement for walking and cycling work and the region's Bus Service Improvement Plan bid.
Shaw says: "We have an enhanced partnership with our bus alliance and we will be looking to bring improvements through that, but as a responsible authority, we will examine any business case for franchising."
From the humble charge point to major infrastructure, a great deal of money will be needed to decarbonise transport, and that will depend on how much the Government feels it has and how low borrowing rates remain for it.
From the private sector there could be the classic chicken-and-egg where decarbonised transport cannot grow fast enough to give investors confidence because there are not as yet enough willing investors. With the Government having staked so much on decarbonisation it will perhaps have to find the money somehow or create conditions in which others can.
Peer reviews
Martin Tugwell chief executive, Transport for the North
We know that there is a need for change. And yet, if we are to provide the leadership required to effect that change we must always have at the front of our mind the difficulty associated with establishing new habits.
Making and keeping a New Year's resolution can be hard enough, so why should we imagine changing attitudes and behaviours when it comes to travel will be any easier?
We must start by accepting that our highway network will continue to be a key part of a decarbonised transport system. Our highway network includes our footways, those segregated cycle routes, our network of bus priority routes, as well as being the space used by our evergrowing fleet of alternatively-fuelled vehicles.
And consider that investor whose money brings new jobs and new housing developments – they need to be joined to the rest of our transport system by something.
Granted, there are choices to be made when it comes to how we use the available highway space, but we must not stigmatise the need for continued investment in our highway network.
And, in a similar vein, we must avoid the use of evocative language that seeks to demonise the car and its use. To do so is to run the risk of ignoring the need to find solutions for those parts of society for whom the car is the only realistic or practical option.
Above all, we need to stop compartmentalising transport users by their travel choice. I am as much a car driver as I am a public transport user or a pedestrian.
Such over-simplifications are unhelpful and yet we continue to develop solutions constrained by our requirement to categorise people in such a binary manner. Among the many lessons I take from our response to the pandemic is the reminder that our travel needs, and travel choices, are far more flexible than the assumptions on which our modelling tools and analysis frameworks are built.
For the avoidance of doubt, I'm not suggesting that such tools and frameworks are no longer necessary, rather we must rediscover our ability to exercise judgement (and apply a dose of common sense) when it comes to ensuring our approach reflects the changed world around us.
Above all else, we need to stop thinking of this in terms of just a transport issue. We must work together with others to embed an approach that is defined by agreeing a set of strategic outcomes that are grounded in the need to be place-based and which put the user at the heart of what we do.
We must work with others to agree a vision of where we want to be and work together to ensure that each step taken is another on the path to delivering our agreed outcomes. We must be bolder in our own ambition – both professionally and personally.
We must shake off the constraints that we place on ourselves and upon which we draw as justification as to 'why people won't accept that'. Again, our response as a society to the pandemic served to remind us all that when faced with an existential threat not only is change necessary, but it is also achievable.
Throughout this journey we need to work with and retain the support of the communities that we serve. Advocacy and exhortation of the need for change will not deliver – indeed they may serve only to raise concerns that we have failed to understand the reality of an individual's life.
The next time you are looking to convince someone of the need to change their behaviour, put yourself in their shoes – would your argument convince you to change? And, if so, have you made that change already?
Stephen Joseph, OBE Smart Transport chair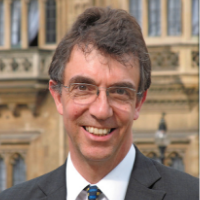 This piece is a great tour of the transport funding landscape, both from the Government and the private sector. In doing so, it sets out the sheer complexity facing local government and also private businesses in funding transport.
In fact, it may even understate just how complex the system is.
There are many other funds which can go to transport – levelling up funds, High Street funds, housing investment funds and many more.
Local authorities have the unenviable task of pulling all these different funding streams together and using them creatively to improve transport and wider public realm in particular places.
At least with the CRSTS (City Region Sustainable Transport Settlement), there is a fiveyear funding deal which moves authorities away from annual settlements and towards longer term planning.
As Anne Shaw says, this will allow the development of longer term investment programmes which should develop supply chains and bring costs down.
But outside the city regions it is much more difficult to plan for the future. Apart from anything else, there is no dedicated funding for public transport investment – instead there is funding for local roads ("Large Local Majors"), but at £2.6 billion even this is limited.
Authorities have submitted their Bus Service Improvement Plans, but it's unclear where funding will come from for the big ticket items, such as Hertfordshire's 'Mass Rapid Transit' proposal to improve east-west public transport provision across the county.
However, as the article says, private funding may ride to the rescue, financing, for example, zero carbon vehicles and their batteries. In this sense, the Transport Decarbonisation Plan and subsequent announcements, including those at the COP26 conference, have helped by giving investors a clear direction, with phase-out dates for all petrol and diesel vehicles, though as there remains uncertainty on the role of hydrogen, as Ben Foulser at KPMG says.
Stalking all of this, though, is the spectre of road user charging. As has been said many times in the pages of Smart Transport, with the move to electric vehicles this is now a burning platform.
As Tony Travers points out, the Treasury is not going to take kindly to the loss of £27.5bn a year in fuel duty revenue, so some form of road charging appears inevitable – but it is not going to be an easy move politically.
In all the debates about road user charging, less attention has been paid to the way it creates a clear revenue stream, in the way fuel duty doesn't.
There will, of course, be demands that it become a new Road Fund (many people believe their vehicle tax still goes to such a fund, even though it was abolished in 1937), but there's a strong a case for revenues to go to a wider range of transport and other projects.
This is all the more true given continuing debate over the £27bn national roads programme the article highlights. Funding wider motorways and new roads such as the Lower Thames Crossing seems out of step with the rest of the Government's agenda.
Maybe directing funding to a reformed roads network, that prioritises the movement of people rather than vehicles and therefore supports shared cars, buses, coaches and bikes, might be a more effective use of public money?