There is no doubt that the decarbonising targets set by Government for freight vehicles are ambitious.
Its proposal is to end the sale of all non-zero emission heavy goods vehicles (HGVs) in the UK by 2040. First to go will be vehicles weighing 3.5-to26 tonnes whose sale will be ended in 2035 and then there will be an extra five years allowed for vehicles weighing more than 26 tonnes.
By 2050, there should be a net zero economy across the board, which means that even aviation will have to comply.
The Transport Decarbonisation Plan (TDP), published in July is full of bold statements which, if turned into reality, would completely revolutionise the way goods are transported across the country.
Introducing the plan, Transport Secretary Grant Shapps stressed that freight transport would have a crucial part to play in the decarbonisation process and talked about a range of sustainable power sources.
The Government has also more recently published its UK Hydrogen Strategy indicating the technology would play a big role in its decarbonisation and net zero plans.
The strategy document says: "We expect that the role of hydrogen in transport will evolve over the course of the 2020s and beyond.
"To date, road transport has been a leading early market for hydrogen in the UK. "Going forward, we expect hydrogen vehicles, particularly depot-based transport including buses, to constitute the bulk of 2020's hydrogen demand from the mobility sector. By 2030, we envisage hydrogen to be in use across a range of transport modes, including HGVs, buses and rail."
There is considerable Government investment in hydrogen technology, including a £240 million fund to stimulate its development and, in introducing the strategy, Business Secretary Kwasi Kwarteng said: "Low-carbon hydrogen will be essential for achieving net zero and, ahead of that, meeting our world-leading CB6 (sixth carbon budget) target to reduce emissions 78% on 1990 levels by 2035."
Green hydrogen
However, despite this optimism, there are major challenges for the development of viable hydrogen vehicles commonly referred to as 'green hydrogen'. This 'green' aspect is key if hydrogen is going to be used as part of the decarbonisation strategy.
Although hydrogen has long been used in industrial processes, currently it is largely derived from fossil fuels and, according to the International Energy Agency, it is responsible globally for 830 million tonnes of carbon emissions a year– equivalent to twice the total emissions output for the UK. Supporters of hydrogen technology want to produce the fuel without releasing CO2 into the atmosphere.
Green hydrogen can be made from the electrolysis of water by a source of renewable energy that, in the best scenario, cannot be used for other purposes because, for example, it is derived from wind farms at night when demand is low and storage is not economic.
There is also 'blue' hydrogen which is derived from methane in natural gas which has previously been touted as a better alternative than conventionally produced hydrogen because the production emissions are captured and stored deep underground. However, new research suggests that this energy alternative could actually be worse than burning coal and there is huge scepticism over whether it is part of the solution.
Peter Fjeld, chief executive of CNG Fuels, reckons there is potential for hydrogen as part of the solution, but acknowledges that the technology will take time to develop.
He says: "The key challenge is going to be around making sure that sufficient volumes of green hydrogen can be produced and supplied to where trucks need to refuel and that the green hydrogen is at a competitive cost/price point. There is still a lot of work to be done, but we expect trials to start over the next two-three years to help bottom out where the main challenges are going to be for hydrogen trucks."
Others are not so positive. Hydrogen carries only a fraction of the calorific value of natural gas and has a smaller molecule, which means there is a greater risk of leaks.
Dr Richard Lowes, a sustainable energy advocate at the UK Energy Research Centre based at Exeter University, says fossil fuel companies have been 'overselling' hydrogen because it would allow them to continue using their natural gas infrastructure.
He told the Financial Times: "I think we are totally carried away. The trouble is we just don't know at the moment because it's never been done and there all of these uncertainties."
They (hydrogen-powered engines) simply do no have the 'oomph' to pull our heavy trains Maggie Simpson, Rail Freight
Not viable for rail freight
Nor is hydrogen likely to be viable for rail freight.
Maggie Simpson, director general of the Rail Freight Group, dismissed the idea that hydrogen-powered trains could be made suitable for freight.
"They simply do not have the oomph to pull our heavy trains," she says.
Therefore, there is no doubt that electrification is the crucial technology for most of this agenda, although it is not without its own challenges.
There are well known issues about battery production and disposal and it is accepted that congestion on the roads will not be reduced by mass conversion to electric power. However, despite these caveats, electrification represents a major step towards net zero and reduced emissions provided the electricity is sourced sustainably.
Currently around a quarter of electricity production is from wind, solar or other sustainable sources, but, as this mix is moving in the right direction all the time, by the target dates it could be assumed that production will be close to net zero. However, freight is one of the more difficult aspects of transport to electrify and, thus, decarbonise.
For cars, the technology is relatively simple and the market is beginning to mature with electric cars comprising around one-in-12 cars sold now. For freight, the requirements of operators are far more complex, and clearly the heaviest vehicles, those pulling trailers with total weight of up to 44 tonnes, will be the last to be electrically powered – if ever.
The launch of the all-electric Tesla Semi truck, for example, originally announced in 2017 has been postponed numerous times and is now not scheduled for 2023 and one estimate is that the batteries, for a promised range of 500 miles would weigh 11 tonnes.
There are numerous other obstacles before the widespread introduction of large electric HGVs can be considered, not least the existing just-in-time structure of the industry Freight logistics is a sophisticated industry with much investment sunk into its structure and therefore a radical, and permanent, move to a different power source will require time and considerable investment. Moreover, it is easy to forget that, by and large, it is a very efficient operation with low margins – typically less than 5% – that cannot bear a sharp increase in costs.
In its report, Fuelling the Fleet, Delivering Commercial Vehicle Decarbonisation, published in August, the Society of Motor Manufacturers and Traders (SMMT), highlights the uphill task faced.
Number of chargers needed
SMMT puts these difficulties in perspective with its estimate of how many electric chargers will be needed to support a 100% new electric car market, saying: "By 2030 there will need to be a network of around 1.9 million public on-street chargers, 455,000 for workplace parking, 361,000 at destination points and 27,000 at motorway services and filling stations."
It adds: "HGV and LCV (light commercial van) charging requirements will be separate and additional to this task." The European vehicle manufacturers' trade body, has calculated that the UK will need to have 2,450 roadside HGV charging points open by 2025, and 8,200 by 2030 to support the anticipated electric HGV fleet. According to the SMMT, to meet this target, two new HGV charging points will have to be opened in the UK every day.
The Government has partly recognised this issue, and has pledged £950m investment for Project Rapid car charging points at motorway service areas. However, the SMMT points out "there has been no funding announced for the more powerful and expensive chargers required by long-haul electric HGVs".
Indeed, there are no accessible roadside chargers for the few experimental electric HGVs currently operating.
The SMMT says "operators will need to install their own depot chargers which will, invariably, require an upgrade to the local energy network to support these at great cost".
This, therefore, limits potential electric HGVs to a few specific uses such as refuse collection as for other operations a roadside charging network will be required.
But there are other challenges. Even assuming that the truck returns to base every day after, say, a typical journey of 300-400 miles, providing charging facilities for even a dozen vehicles overnight will require major investment in infrastructure and local substations.
Quick charging is not really an option for big vehicles, as it potentially shortens the lifespan of batteries and would require a huge power supply.
Moreover, as the SMMT points out: "HGVs also face specific challenges when charging. As they are naturally longer and larger vehicles (especially with trailers), access and turning requirements necessitate larger sites for recharging. They do not necessarily visit motorway services, often using A-road laybys or private land around business depots for rest stops.
"This, naturally, limits the scope for recharging an electric truck when on regional or long-haul deliveries. HGV charging will also place significant additional demands on the grid, often in remote areas."
None of these difficulties are insuperable, but all require infrastructure investment that will not come from the private sector.
The haulage industry will not be able to bear a massive increase in costs and that is probably the greatest challenge. The current logistics network is based not only on just-in-time but also relies on flexibility. There are peak periods when demand is intense, not just at Christmas, but other periods such as bank holidays, Black Friday and the build-up to the holidays.
At times, every truck needs to be on the road and therefore building in charging periods of, say, six hours per day will require an increase in vehicles. One source put this as high as 50% but even a 25% rise would be unaffordable and, indeed, undesirable.
Feasible - and cheaper
For LCVs, the outlook is rosier.
The SMMT's report found that one-in-38 new vehicles being registered is battery electric.
Again, though, the market is very diverse. If the requirement is for daytime deliveries with a total mileage of perhaps less than 100, then the electric option is not only feasible, but can be cheaper.
However, there are still issues such as special requirements like the charging facilities required in a large urban depots where a new sub-station – typically costing £2m – may be needed before the delivery company can 'go electric'.
Vans, too, come in many shapes and sizes, and many have specific requirements such as refrigeration or small cranes which will have to be battery-powered, putting further stress on the power source. However, electrifying the van fleet will make a big contribution.
According to FedEx, demand for home deliveries is expanding rapidly post-Covid and with the greater numbers working from home.
Last-mile projections
As a result, Ed Clarke, its vice-president for ground operations in the UK reckons "emissions from last-mile deliveries may rise by 30% in the next 10 years. Demand for urban last-mile delivery is anticipated to grow by 78% in the same period".
The stop-start pattern of routes for local delivery is ideal for electric power provided the infrastructure can be installed.
UPS has demonstrated confidence in the future with an order in April 2020 for 10,000 vehicles for its markets in the UK, Europe and North America over the following five years, with the expectation of a further similar-sized order during that period.
However, with more than 100,000 vehicles worldwide, and 2,200 in the UK alone, this represents, so far, just less than 10% of its overall fleet.
Fedex is confident of meeting the targets. Clarke says: "As part of our global plan, we have designated an initial investment of more than $2bn (£1.5bn) to three key areas: vehicle electrification, sustainable energy, and carbon sequestration.
"A major milestone – particularly important for our European business given the size of our ground network – will be full electrification of our pick-up and delivery fleet by 2040. This will be accomplished through phased programmes to replace existing vehicles."
He promises that by 2025, for example, half of FedEx Express global 'pick-up and delivery' vehicle purchases will be electric, rising to 100% by 2030.
Clarke raises an interesting issue that is often ignore – the need to reduce urban sprawl and the consequent environmental damage.
He rightly points out that one way of decarbonising is to reduce the amount of mileage covered. "For decades, we have seen this trend of relocating logistics warehouses and facilities from inner urban areas to suburban and exurban areas, driven by land scarcity and the search for economies of scale," he says.
"However, greater distances can result in more miles on the road and higher emissions. Bringing logistics closer to the heart of cities could make it easier for transportation companies to operate in more sustainable ways, deploying a range of transport modes such as cargo bicycles and foot couriers to help minimise the impact of last-mile delivery in urban cities."
That, of course, may be impractical in a large, d eveloped conurbation like London but in many UK cities, such as Belfast,there are plenty of city central plots that could easily accommodate such facilities. Volta, a start-up company producing electric trucks created five years ago by Swede Carl-Magnus Norden is aiming at the midmarket of trucks between 7.5 and 19 tonnes.
The company was created because Norden felt that, while many electric cars were being developed, there were few initiatives to build vans and, in particular, specially designed vehicles.
He also realised that it was in built-up areas which have the worst air, with trucks and vans contributing a disproportionate amount of pollutants. Volta's launch product is a 16-tonne truck (which, because of the weight of the batteries, will have a payload of just over half that) for which prototypes have been produced.
Purpose built, not adapted
Duncan Forrester, the company's communications director, emphasises that one of the key aspects of the trucks is that they are purpose-built rather than being adapted from existing models. He says: "Because this is a new design, we have put the driving seat in the middle, giving easy access to the pavement whichever side it is on and putting an end to the risk of 'dooring' a cyclist.
Moreover, because there is no engine in the way at the front, the seat is much lower than on conventional vans, a mere 1.8m above the road which is the same as many cars." Full-scale production of the 16-tonner will start at a factory in Austria next year and, ultimately, four models – 7.5, 12, 16 and 19 tonnes – will be offered.
A novel aspect is that the vans will be available for a monthly fee, rather than outright purchase, a system called 'truck as a service'. Despite the high capital cost of the vehicle which will have to be reclaimed through the fee, Volta is confident that, over the life of the van, this will represent a saving for users.
Its website claims: "For a single monthly fee, customers will have access to the vehicle, charging infrastructure, and all of its servicing, maintenance, insurance and training requirements.
The two launch markets of London and Paris have been chosen because of local political decisions: in London the extension to the South and North Circular Roads of the Ultra-Low Emission Zone and in Paris the ban on diesel vehicles in the centre of the city by the beginning of 2024.
As Fjeld puts it, "decarbonising transport becomes harder as weights increase" and for the heavy end of the market, at the moment, biomethane represents the best current sustainable source of power.
While it still emits some CO2, albeit up to 80% less than diesel, biomethane can be carbon-neutral 'well-to-wheel', according to CNG Fuels, which uses manure to create the fuel. Fjeld says his company has between 500 and 1,000 biomethane trucks in the market and has a healthy growth rate.
Biomethane is produced mostly by anaerobic digestion, from food and other organic waste. The trucks, which are slightly more expensive to buy, but cheaper to run, can easily be blended in with conventional trucks, as they need no special facilities apart from the connection for refuelling.
Fjeld reckons this gives them an advantage over electric trucks as it only takes a couple of minutes longer than a diesel to refuel, but does not need a whole new infrastructure nor a massive investment programme in charging capacity.
He says: "New products have to blend in with existing ones, otherwise there will be massive pushback if you try to create an entirely new logistics system."
Biomethane – together with conventional methane – is provided through a grid, as with electricity, and therefore the gas, with a few additives to make it compatible with natural gas, is simply introduced into the system wherever it is produced.
Consequently, the vehicles are fuelled elsewhere from the grid.
He estimates that biomethane trucks could make up 30-40% of the market by the early 2030s provided the right policies to support the change are in place. Most notably, while he estimates there would be enough waste material to meet the demand, he recognises "this would require the establishment of many new plants to make the fuel".
There is, too, biofuel which can be used as an alternative to diesel. However, production from non-sustainable sources, notably palm oil, is environmentally more damaging than fossil fuel.
The alternative is sustainably produced biofuel, but this is in short supply. Mostly this is hydrotreated vegetable oil (HVO) which is largely produced from waste such as old chip fat, but sometimes with the addition of some palm oil. The difficulty is supply – there are ultimately a limited number of fish and chip shops, and other sources, and it has become quite expensive as demand is high from companies eager to get on the road to zero.
One clear way of moving towards net zero is to shift more freight towards the railways.
But, while that is self-evidently a greener mode of transport, there are still issues; when it comes to meeting the targets set for rail, there is much to be done. The section in the TDP referring to rail points out that only 38%of tracks are electrified and this includes many major freight routes.
Stretches of infill
The paper is optimistic about the prospects saying: "The geography of rail freight has subsequently changed, with the consolidation of rail freight on already partially electrified routes. This means that relatively short stretches of new infill system whereveritis produced.
Consequently, the consolidation of rail freight on already partially electrified routes.This means that relatively short stretches of new infill electrification could allow a significant rise in the electric haulage of freight.'
Rail Freight Group's Simpson supports the strategy, but says that not enough urgency is being shown. She says: "If we are to meet targets of net zero by 2050, that only allows 28 years to carry out the plan. Railways are all about long-term thinking and, therefore, we have to start now to reach these targets."
One of the most disappointing aspects about the current situation of rail transport, particularly freight carriage, is the large number of miles being run by diesel trains 'under the wires' – in other words on tracks that have been electrified.
In some cases, such as trains taking aggregates from quarries in the East Midlands or the Mendips, this might constitute more than half the trip. However, changing locomotives halfway along a journey, where the track becomes electrified, is uneconomic. There are two possible solutions.
One is infilling, wiring up short sections of track to link say a port or a quarry with the electrified network. Simpson points to the example of London Gateway, the massive port on the north bank of the Thames near Thurrock. It has excellent facilities for rail with 16 miles of sidings which can accommodate trains of up to 750 metres but is on a loop three miles away from the electrified London, Tilbury and Southend main line.
By infilling this short stretch of track with wires the intermodal trains to and from the port could be hauled by electric locomotives (provided the, hopefully, short-term decision by local operator, Freightliner, to replace electric locomotives by diesel ones in the face of the rapid rise in power costs in October 2021 is reversed).
However, according to Simpson, there is little sign that even such small sections of infilling, mentioned in the decarbonisation document are going to be carried out any time soon.
Simpson reckons there are two conflicting strategies being discussed within the Department for Transport. She says: "One school of thought is that we have to get cracking straight away as 2050 is not actually that far away when it comes to an investment heavy industry like the railways; the other is to do nothing for 10 years then respond once finding a solution becomes far more urgent."
No long-term planning
However, she points out that for the railways, long-term planning is essential and currently there is none. "The Government will need to work out precisely what is needed: how many locomotives per year, how much track needs to be electrified annually, and so on," she adds.
The other potential solution to the environmentally-nonsensical phenomenon of diesel trains running under the wires is to use hybrid locomotives, which could be powered both by diesel and electricity. This method has already been adopted by passenger trains such as the Azuma Class 800s built by Hitachi so that, for example, they can run up the East Coast mainline using electricity and then continue north of Edinburgh which has not been electrified.
There are no suitable locomotives available for freight use currently, but Simpson is optimistic they will soon emerge.
She adds: "Freight operators are not going to buy diesel locomotives knowing that within their expected lifetime they will become redundant. Therefore if there are plans to increase the amount of freight on rail, hybrid trains will be the only viable option since no one would be prepared to fund the purchase of purely diesel locomotives."
In other words, the market is expected to respond to the Government's signals and come up with the design for a bimode that could become the standard freight locomotive over the next quarter of a century. However, it is the Government that will have to fund or pay directly for the electrification as the freight companies are not in a position to do so.
Therefore, Simpson asks, while the 2050 target is enshrined in law, what will happen if it simply can't be met because the Government has not acted fast enough – will it sue itself? As this article bids to show, there is no 'magic bullet' and every possible solution is laden with obstacles and concerns over cost.
Moreover, all parties agree that for these targets to me met, Government has to play a very active role and be ready to intervene in the market if it is not succeeding.
Incentives for purchase
Overall, the SMMT is reasonably optimistic about meeting the targets, but stresses it will need "a supportive policy framework that includes incentives for vehicle purchase and operation, a ubiquitous charging and refuelling infrastructure network and a strategic effort to attract new technicians and upskill the existing workforce is required to enable decarbonisationof CVs".
FedEx, too, stresses the need for active involvement by Government which includes funding of infrastructure.
Clarke says: "To achieve our goals, an open, ongoing dialogue and partnership with governments and city planners will be vital.
While they will look to us and other logistics firms to drive change across the private sector, we will rely on them to provide the funding and infrastructure to support that change."
While clearly these are early days in this story and the recent energy crisis shows how quickly markets – and therefore responses to them – can change, there is widespread scepticism about whether the Government's targets set out in the transportation strategy are achievable.
Various sources for this article responded strongly when asked whether the Government's targets were realistic expressing universal doubt that they were achievable using language such as 'cloud cuckoo land' and 'fantasy'.
To hit these ambitious targets, there needs to be a coherent plan and a roadmap against which progress can be measured. Otherwise, the targets will repeatedly be pushed further forward and will be discredited.
Railfreight boost on way?
The strain placed on freight logistics by the HGV driver shortage, together with other supply issues such as delays in unloading and returning containers and concerns over chips for new vehicles, have led to suggestions that railfreight could be boosted as a result.
The departure of many experienced drivers as a result of Brexit, compounded by fears over Covid, has shown that the road haulage industry is dependent on an ageing and badly−paid workforce and there are signs this shortage may well be a permanent feature of the industry.
Given the likely increase in wages and the added training costs of providing new drivers, rail is looking more and more competitive.
Moreover, the decline of coal carrying by rail has created some spare capacity both at terminals and, crucially, on the tracks which could be re−allocated to container trains.
Railfreight, unlike its passenger counterpart, is an entirely private operation, meaniing it can be more responsive. However, there are barriers for the rail industry to respond. Setting up new terminals is a lengthy process and dependent on Network Rail to agree to changes.
Moreover, the line to Felixtowe which is shared with a little−used passenger service, is full with no spare paths.
And, as mentioned elsewhere, for rail to make the maximum contribution to net zero, haulage has to be electric.
There are positive signs, however. Tesco, for example, is seeking to boost its use of railfreight, which currently represents only a tiny proportion of its logistics. The railfreight operating companies have long seen container traffic as having the most potential for growth and new routes are being started.
For example, DKT Allseas has just begun operating a daily weekday train from the Port of Liverpool to Birmingham Freighliner terminal. It is this type of traffic that will get trucks off the road but the railfreight sector must be fleet of foot to take advantage of the new limitations facing the road haulage industry.
Peer reviews
Greg Archer, UK director of Transport & Environment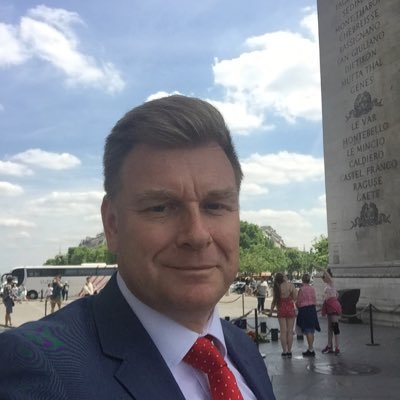 Christian Wolmar's article provides a good overview of the options and challenges for decarbonising UK freight and reaches many similar conclusions to the CO2 reduction pathways developed by Transport & Environment.
Our analysis found aggressive policies to shift freight onto rail and water, improve operational efficiency, and use more efficient engines, can only achieve about a 30% reduction in emissions.
To fully decarbonise freight, a shift to new truck technologies or fuels is needed, but which?
Biofuels (biomethane, B7 and hydrotreated vegetable oils) are the current technology of choice, but the availability of sustainable biomass feedstock is inadequate to power a large fleet of trucks.
Even with modest current demand, 85% of UK biofuel feedstock is imported, notably used cooking oil (UCO) from China. But imported UCO has existing markets, such as animal feed, so UK imports create local shortfalls met by cheap virgin palm oil and driving deforestation.
Burning seemingly sustainable biofuel actually does as much harm as good! For vans and rigid trucks up to 26 tonnes, there is little debate that battery electric solutions will dominate.
In a decade, the price of cells has fallen by an order of magnitude while storage capacity has tripled. For urban and regional deliveries, charging at depots overnight complemented by top up charges where necessary while unloading is likely to be the dominant solution.
The limited supply of electric trucks and vans remains a challenge, but will be addressed by setting zero emission sales targets for manufacturers rising annually until all sales are zero emission in 2035.
Meanwhile, the recent Ofgem proposal to meet the costs of grid upgrades for chargers should make installing charging at depots much more affordable with capital investment paying back through lower running costs.
For the long-haul, 44-tonne articulated trucks, there remains uncertainty which technology will emerge and planned trials are now funded. Battery electric trucks charged via pantographs connected to overhead catenary wires look to be the cheapest solution, but are fraught with practical challenges.
Fixed megachargers, located at driver rest spots, are an alternative. It is possible hydrogen fuel cells could also find a niche application in long-haul trucks, but the high costs of both hydrogen and the fuel cells trucks remain prohibitive on a total cost basis. Lifetime system costs remain lowest for diesel, but with modest policy interventions costs for electric alternatives reach parity before 2030 and are cheaper after this.
What is certain, is that burning hydrogen or converting it to a synthetic fuel by combining with CO2 are not credible solutions to the climate crisis.
The low efficiency of their production requires huge quantities of renewable electricity, making the fuel very expensive. A UK fleet of long-haul trucks using synthetic fuels would still require 90TWh of energy which could power nine million homes. This is halved using batteries. Finally, it is disappointing Wolmar's research identified apparent disbelief that the sector must wean itself off its fossil addiction in less than 30 years.
It is time for the ostriches to raise their heads out of the sand and also take responsibility rather than expecting the Government to foot the bill for the transition.
There are likely to be many far more politically powerful causes ahead of the freight sector in the queue for the Chancellor's cheques. Instead of bankrolling the transition, the Government should raise the cost of diesel trucking, such as through distance-based road charges, with zero emission trucks paying less.
Such a policy can drive the transition and pass the cost onward to the consumer in marginally higher delivery and shopping bills. It is a small price to pay to help avert a climate catastrophe.
Michelle Gardner, head of public policy at Logistics UK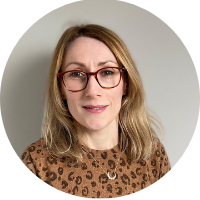 The logistics industry is determined to decarbonise its operations, but, as conveyed in Christian Wolmar's article, this journey will be complex, and many challenges lie ahead before a clear and precise path to net zero can be determined.
For air freight, sea freight, and the heavier end of road freight, the path to decarbonisation is yet to be determined, with a vast array of technologies being considered.
Wolmar's article provides a comprehensive overview of the complexities both Government and industry face, but Logistics UK and its members have faith that industry, Government and other stakeholders will work together effectively to make net zero by 2050 a reality.
Wolmar is correct in his assertion that zeroemission solutions (at the tailpipe) are more challenging to develop for heavier road vehicles.
For lighter HGVs that travel shorter distances, battery electric may be suitable.
But for larger, long-haul vehicles and those that carry heavy loads, the solutions are yet to be determined, with battery electric, electric road systems and hydrogen all being explored.
While the market for electric vans is now well established – meaning operators of these vehicles can be confident in their path to decarbonisation – the Government must ensure that supporting infrastructure, including charge points, is readily available across the UK and that it finds a fair and equitable way for businesses to fund the necessary power upgrades to enable sufficient on-site charging.
The article correctly states that unless the energy used to power these vehicles is renewable – whether electric, hydrogen, or another solution – net zero will not be truly achieved. This is another huge challenge Government and industry faces.
And this applies equally to infrastructure and fuelling for all types of freight transport; with air freight for example, all of the infrastructure facilitating airplane use, such as airports, must produce net zero emissions.
Logistics UK's members echo the concern of Maggie Simpson, director general of the Rail Freight Group, that hydrogen technology at present is unsuitable to power heavy freight trains travelling long distances.
However, our members do see a place for hydrogen on the network.
With the high costs associated with electrifying rail tracks, it can offer a more affordable way of decarbonising certain sections of the network, for example, on rural, little-used stretches.
Logistics UK supports the viewpoint that for net zero by 2050 to be achieved, Government has to play an active role, helping provide confidence to businesses looking to plan and invest in the future. That is why Logistics UK is working closely with the Government and other stakeholders to convey what support industry needs for net zero to become a reality.
To communicate these needs, and provide a route map to help logistics businesses decarbonise, Logistics UK launched its 'Route to Net Zero' manifesto on 10 November 2021 (Transport Day at COP26). Visit logistics.org.uk/environment for more information. Wolmar illustrates clearly the complex journey that both the logistics industry and Government faces on the journey to decarbonisation.
However, Logistics UK and its members remain confident that by working together – and with the right policy framework from Government and investment from manufacturers – we will transition transport to a net zero industry.