Author: Mark Smulian, freelance journalist
Peer reviewed by Pete Dyson, behavioural scientist and co-author of Transport for Humans and Rachel Aldred, academy director, Westminster University
It is rare that an active travel measure provokes arson and vandalism, but those are indications of how high feelings have run in Oxford over the installation of low-traffic neighbourhoods (LTNs).
Not just Oxford. Passionate feelings have been roused pretty well everywhere an LTN has recently been created.
This is not akin to driver irritation at a new speed limit; there have been cases of real anger that have taken aback those who contend LTNs simply promote walking and cycling and improve air quality and road safety by blocking through traffic.
Equally, councils have found some strong support for LTNs among communities, in particular from non-drivers.
Opposition tends to boil down to four main causes:
■ Car owners are no longer free to use their vehicles as they choose.
■ People with mobility problems who feel yet more restricted.
■ Businesses that believe they lose trade.
■ Residents on nearby main roads who fear traffic and air pollution are diverted their way by the existence of the LTN.
Whether LTNs lead over time to an absolute reduction in traffic – rather than a displacement of the same volume – is much disputed, but 'perception is reality' and objectors will not be mollified by being lectured with statistics.
Matters were exacerbated when a large number of LTNs were created under the Government's £250 million Emergency Active Travel Fund, which was intended to hurriedly promote walking and cycling during the Covid pandemic.
Councils were required to spend the money rapidly and so put in LTNs under temporary provisions with the consultation on whether they should become permanent only after they had been in place for a while.
Thus, there were few of the consultations the public might normally expect before a measure is taken.
LTNs, therefore, appeared to be an aspect of pandemic restrictions and so, as Caroline Pidgeon, deputy chair of the London Assembly transport committee, said in 2021, people felt LTNs were "being done to them", rather than for them.
There have been many academic reports on LTNs, the bulk of which support the concept, finding the claimed benefits were delivered and the disbenefits were less than feared.
For example, a report by NatCen Social Research for the European Climate Foundation, using research in London and Birmingham, found little initial understanding of LTNs and the reason for their introduction.
Once explained though, participants appreciated evidence on the context for LTNs and how they could help to reduce air pollution.
They generally expressed openness to efforts to reduce traffic, linked to concerns about the climate crisis and a desire to live in a cleaner and more peaceful neighbourhood.
The research also found participants felt the theory of how LTNs should work and their benefits had not translated well into their day-to-day reality.
Respondents also felt restrictions on driving should be balanced with measures to make the alternatives cheaper and easier to use.
Older people, disabled people and others who are less mobile were highlighted as groups negatively affected by LTNs, but there was "a general opinion that LTNs were seen to deliver quieter, safer and more pedestrian- and cycle-friendly streets".
Researchers suggest that, for future LTNs, consultations must be informative, evidenced, representative and inclusive, as local authorities were more likely to enjoy public support if they showed positive outcomes for health, road safety and the environment.
If credible evidence from trusted sources is absent, "the information void can be filled quickly by misinformation and even conspiracy theories which, once embedded, are then difficult to dispel", the report says.
Emergency LTNs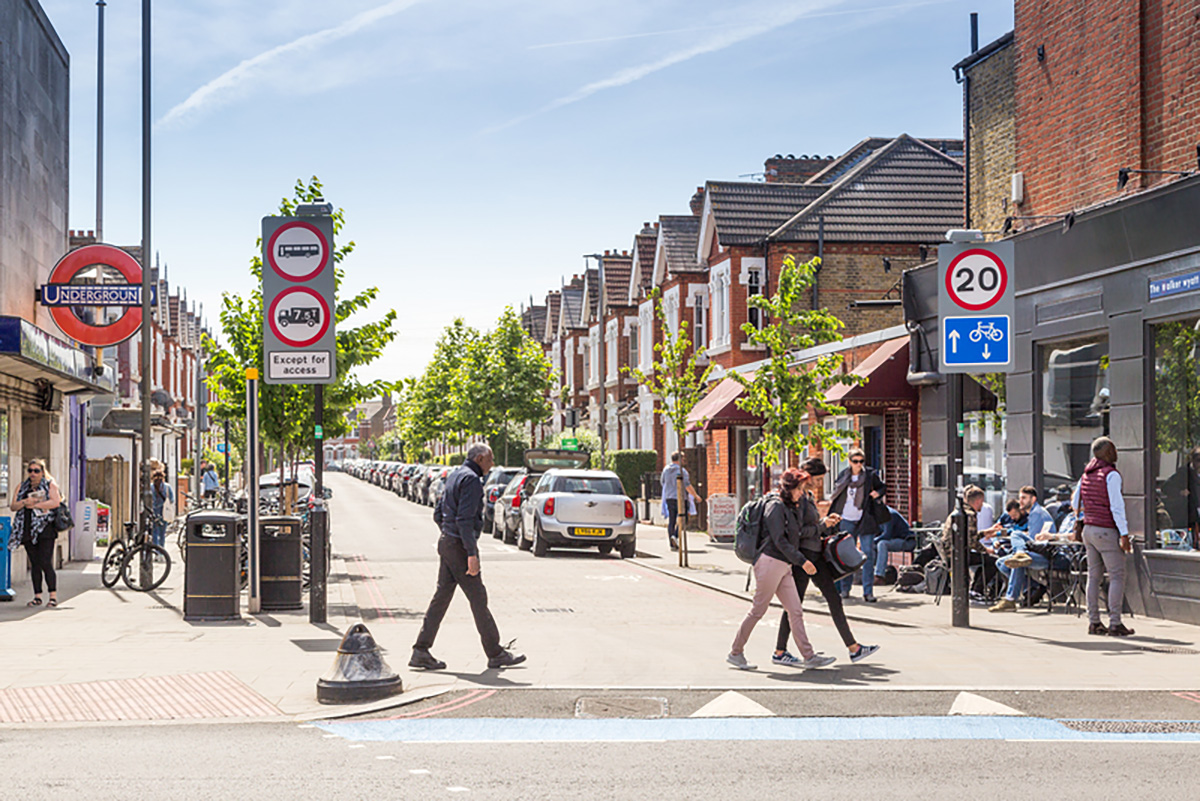 A Transport for London (TfL) report looks at what it called 'emergency LTNs' established since the pandemic began compared with earlier 'mini-Hollands' (Dutch-style cycling infrastructures) which had been set-up in some boroughs.
It finds: "The low-cost, rapidly-implemented emergency LTNs are associated with increased walking, possibly reduced car driving and improved perceptions of the local cycling environment. Encouragingly, these early results are similar to, or greater than, those observed during the first year of the mini-Holland LTNs."
A report in 2021 by the consultancy Kantar for the Department for Transport found that, among residents of LTNs, 90% agreed Government should act to increase road safety and 89% both to improve air quality and reduce traffic congestion.
Those with mobility issues were less likely to support a reduction in road traffic at 74%, than those without at 84%.
People with mobility problems showed only 71% support for a reduction in local road traffic against 81% for the wider public.
These findings suggest that, although a minority will oppose LTNs, they appear to be broadly popular.
So why the problems and strong opposition?
A report for the Local Government Association (LGA) by the University of Westminster and Fern Consulting sought to answer this.
Its conclusions suggest that lack of prior consultation – though inevitable given how the funding arrived at pace – made needless enemies for LTNs.
When the emergency fund was set up the guidance said "measures should be taken as swiftly as possible, and, in any event, within weeks" to take advantage of the short-term opportunity to change travel habits.
This speed of action without consultation lies at the root of much subsequent trouble.
David Renard, chair of the LGA's economy, environment, housing and transport board, says in a report foreword:
"For some (areas), the changes have caused tension between different communities and sometimes bruising disputes with residents and other stakeholders who opposed the measures and are critical of the process in which they were delivered."
The report says LTNs introduced through the 'emergency' process used experimental traffic orders, "which means that all concerned obtain first-hand experience of the effects" before they become permanent.
This approach was intended to provide real-world assessments of LTNs after installation, rather than a traditional consultation at the outset based on what people think might happen.
"But the unfamiliarity of the process meant councils faced an uphill struggle convincing their communities," the report says.
This meant "many councils have encountered significant and vehement opposition," the LGA report adds. "People have expressed objections about the schemes themselves, the delivery process, or the methods of engagement used by their councils."
Feelings were inflamed by the construction of LTNs under experimental traffic orders, so people used to consultation prior to any decision "were shocked when works commenced on their doorsteps, sometimes with very little warning".
The report remarks:
"Even those who trusted their council may have wondered whether what was being done was truly an experiment. Meanwhile, those who were suspicious of their council tended to think that the trial was a convenient way of getting some pet scheme implemented, with a strong presumption that it would remain."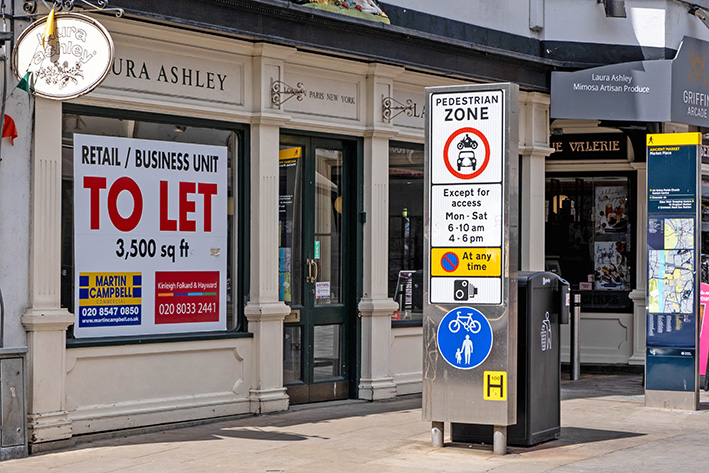 Concerns were raised that councils paid lip service to the proposition these LTNs were only trials.
The study concluded engagement was a serious process worth resourcing and undertaking properly and that residents – far from being a nuisance – brought valuable perspectives to designing an LTN.
Openness tended to lessen resentment. The report notes the prevailing relationship between councils and their communities was a factor: "Some councils clearly took the decision to 'dig in' and this was described as 'straight out of the London Cycling Campaign handbook' a reference to a guide that encourages councils to 'stay strong'."
Elsewhere, officers and councillors attempted to respond quickly to questions and requests, with one unnamed councillor telling the researchers: "I think…the flexibility of what we've done, has meant mistakes that have been made have been rectified very quickly, as quickly as the schemes have gone out and we've learnt to talk to people that would have never talked to you before…because we've put a traffic cone outside people's houses."
Oxford has been at the sharp end of resistance to the LTNs implement by Oxfordshire County Council's Labour/Liberal Democrat/Green joint administration.
Charlie Hicks, Labour councillor for Cowley, says: "The first few LTNs were put in under the previous Conservative administration after the pandemic.
"When I was adopted as a candidate for the 2021 elections, I thought there was a lack of public information about what was being done and that led to a lot of strong feelings on both sides."
Hicks produced information sheets for residents and undertook a doorstep campaign to find out why people opposed LTNs and discover what might take them more receptive.
Concerns boiled down to the sticking points outlined earlier – mobility, the need to drive for work, traffic displacement onto boundary roads and concerns for passing trade and access to amenities. Hicks says:
"There have been cases of violence with a planter set on fire and 'bendy' bollards driven over so we are looking to (install) stronger ones that emergency vehicles can still drive over. As a local councillor, I think I've been able to turn down the heat in the issue without compromising on the fundamentals of an LTN and, since those in Cowley have been in place, I think opinion has got more positive."
He adds: "I also held Zoom meetings with 100 or so people present to talk about adaptations and, where those can be done, I'll discuss them with officers."
James Gleave, director of Mobility Lab, was involved in finding funds for Oxford's LTNs. He says: "The most effective way to get an LTN accepted, which can be very difficult, is to get the local community on board.
"Good public consultation at an early stage should set out what the objectives are – less through traffic and reduced pollution – but then be open with people on how to achieve those. That may need something radical done to how local roads are used, but then you look to almost co-design the scheme with the local community."
Not everyone can ever be won over. Gleave notes:
"There will always be some people who just hate it. They can shout the loudest and are very well organised on social media."
Indeed there are. A variety of anti-LTN groups had raised £10,300 by late September towards a judicial review of LTNs in parts of Oxford, saying these had been "democratically rejected by residents and businesses in the recent consultations, with council data confirming that congestion and pollution had increased".
They accused the council of planning more LTNs for east Oxford and asked:
"Do you trust the council not to make these LTNs permanent too, once the so-called 'trial' ends? We don't."
Opposite reaction
Tower Hamlets in London is seeing the opposite. There, the council wants to remove LTNs and a campaign group is seeking a judicial review to prevent this.
Elected mayor Lutfur Rahman, of the local Aspire party, ran last May on a platform of removing LTNs (named locally as Living Streets) created by his Labour predecessor John Biggs.
Rahman says: "A key part of my manifesto was my commitment to 'reversing the Living Street schemes' in the borough. I have therefore instructed a review of the schemes with the aim of seeking to reopen our roads, ending the traffic management schemes that are not working effectively in our borough."
His aim is to remove elements "that restrict traffic movement, have added to congestion on our main roads, that have limited emergency service access or compromised how vulnerable residents access their streets, while retaining public realm improvements such as widened footpaths that make it easier for residents to get around".
There would be consultation "where appropriate", but that does not satisfy the Save Our Safer Streets in Tower Hamlets Coalition, which has engaged law firm Leigh Day. It says consultation on the proposed removal of LTNs was legally flawed as it breached the fairness requirements of the Traffic Management Act 2004.
Leigh Day solicitor Ricardo Gama says: "Tower Hamlets is proposing to spend millions of pounds to reverse changes to street layouts that have made the borough safer, healthier and friendlier.
"But they haven't provided any of the information which would allow local residents to give an informed response. This is contrary to national guidance which requires that low-traffic schemes are objectively monitored and evaluated, and that public views are assessed using British Polling Standards."
LTNs can cause conflicts with public transport. The London Borough of Southwark has been involved in controversy over an LTN in Dulwich Village, which a TfL report blames for obstructing buses.
This is a particular conundrum for planners. If an LTN encourages active travel, but snarls up public transport, is the former a benefit worth having?
Under this scheme, Dulwich Village is closed to most traffic between 8-9am and 3-4.30pm.
TfL says "there has been a measurable increase in delays and queue lengths on (two local roads) since the implementation of (the LTN). This was of key concern as these roads have a high number of bus routes and patronage", attributing traffic jams to these roads being the most obvious alternatives for drivers.
Changes were eventually agreed to traffic signals since when "journey times are now much closer to the pre-Covid baseline" though TfL says it "remains concerned about bus journey times" locally.
One of the claimed benefits of LTNs is improved air quality and some London boroughs believe they have quantified success in this.
Hackney says the Hoxton West LTN showed air quality predicted to have improved at 58 of 62 modelled locations, with increases in pollution of less than 1% at the other four.
Mete Coban, cabinet member for energy, waste, transport and public realm, says: "We know that some people had concerns about traffic and air quality as a result of the LTN, which is why we've been looking at the extremely positive traffic, air quality and bus speed data before making a decision (on its retention)."
Cambridge's transport strategy mainly concerns buses rather than LTNs, but one scheme has shown how opinions can shift.
The city's Mill Road was closed to private vehicles during the pandemic, but in July 2021, following protests, Cambridgeshire County Council removed the restriction pending further consultation.
By July 2022 pedestrians and cyclist priority was back on a council agenda with "a new scheme which prevents the majority of motorised vehicles travelling over the bridge and encourages safe, sustainable transport and access to shops", following what the council said was "a lengthy public consultation which saw overwhelming community support for re-introducing a partial closure of the road".
Even motoring body, the RAC Foundation, is not opposed to LTNs as such. Director Steve Gooding says: "Nobody wants to live in a high-traffic neighbourhood, but the problems come when you play around with trips people have been used to making for many years.
"When a council says it is going to close roads, the suspicion may be worse than the reality, but when people find a road they have long driven down is closed they can get angry."
Gooding says the key is getting things right at the design stage, adding: "So, when a planner is sitting in an office, they must look at the area and think about how people in it will get to the shops, doctors, schools or whatever and at how emergency vehicles will get there.
"You must not have LTNs designed as though they were Hampton Court maze, they must be easy to navigate as it's understandable drivers will get frustrated when their sat-nav sends them down a road that has been closed."
Among those most closely involved in promoting LTNs an almost complete consensus prevails on their virtues and some lack patience with opponents.
Leo Murray, director of innovation at climate campaign charity Possible, advises:
"Local councillors should put in LTNs early in the electoral cycle, go in hard and fast and ignore the threats and abuse."
Physical threats
Easier said than done when physical threats are involved perhaps, but Murray explains: "There are always tensions when you stop people doing something they are used to doing. Cars are unsuited to getting around in built-up areas and are a bad way to move people around cities.
"The negative externalities of using them outweigh the benefits in cities, but even in London – a unique case where only a minority has access to a car – the public realm is still shaped by them. Choice steers people towards the private car."
He says LTN plans can trigger hostile reactions, "but it will be from a small proportion of the public. If you do a public consultation, you get responses from the sort of people who answer public consultations, who tend be those with the time – pensioners rather than busy parents, for example.
"That means those who disapprove make the loudest noise and that is what is heard by people who were otherwise neutral, and so the LTN looks unpopular."

Stephen Edwards, chief executive of Living Streets, says his organisation undertakes many LTN consultations "and finds people want to feel engaged with local schemes to make sure the design is right and for local authorities it is sensible to win hearts and minds as if people do not feel engaged there will be pressure to remove an LTN before it has had a chance to bed in and prove itself".
Edwards says local authorities "should be open to the feasibility of making changes in the light of public opinion".
Sally Copley, executive director of external affairs at walking and cycling charity Sustrans, agrees:
"Crucially, LTNs are most successful if there's early and continued engagement with the community from all stakeholders involved in the planning process and the delivery on the ground."
She admits LTNs may mean "slightly longer journeys for some disabled people, who are reliant on cars or public transport", adding: "However, they may make life much easier for others – for example, mobility scooter users and disabled cyclists who are particularly vulnerable in heavy traffic."
Answering the criticism that LTNs can displace traffic without reducing it, she says: "The problem is not LTNs causing traffic to change the road that it is on, as the dire issue that must be addressed urgently is the volume of traffic. This can be remedied by changing the way we are able to travel, so walking and cycling are easier for all."
Objectors always shout louder than beneficiaries with any public policy change and promoters of LTNs must avoid need­lessly antagonising residents, which the circumstances of the pandemic made difficult.
Some will always oppose LTNs, but councils that work with their communities and have the grace to admit it when something goes wrong will be best placed to make a success of them.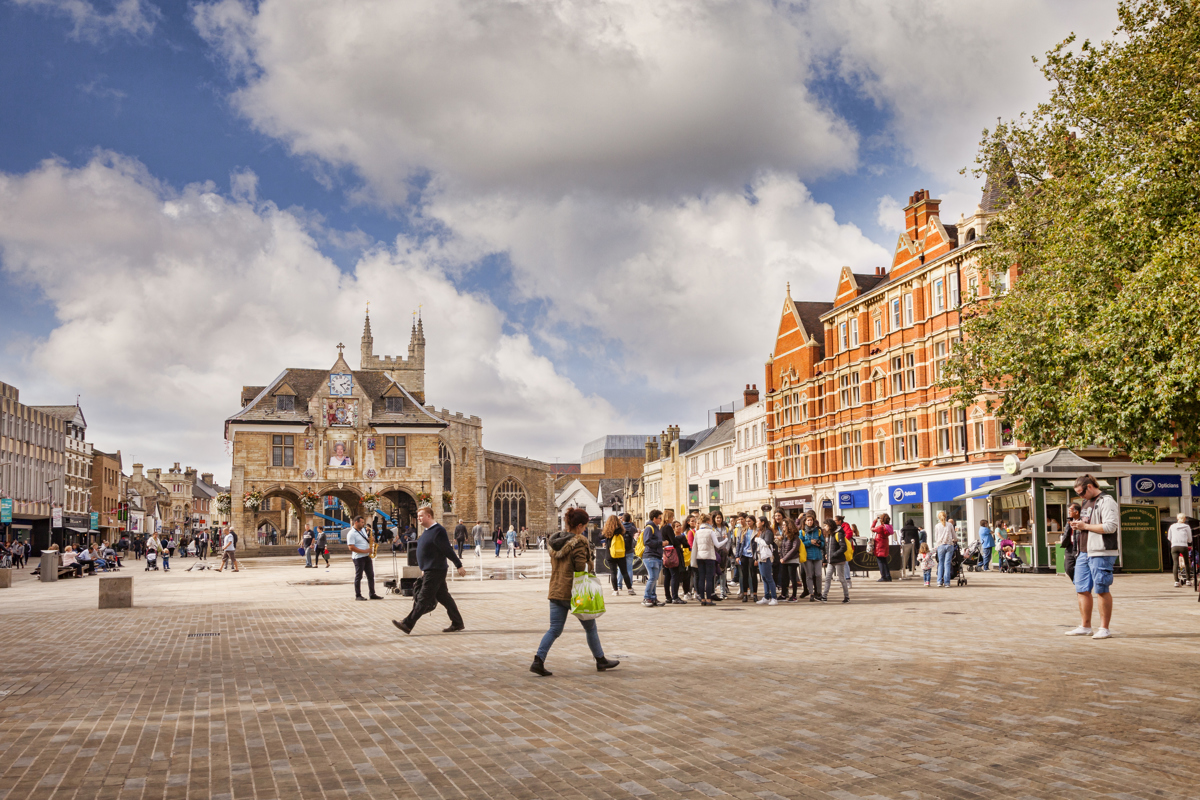 ---
Peer reviews
By Pete Dyson, behavioural scientist and co-author of Transport for Humans
Low-traffic neighbourhoods (LTNs) are a story of how transport theory translates into the day-to-day reality of people's lives. That's the case this article makes by citing recent social research evidence and testimony from a range of local transport stakeholders.
Consequently, you'll read much less about the engineering of modal filters and traffic management systems, and much more about how local residents' hopes and fears can be understood and addressed. That's probably why I've found myself reviewing it.
I think the headline 'LTNs on trial' is symptomatic of this polarising policy and (perhaps unhelpfully) primes the reader to think the author will give a judgement either way.
I would say this is a balanced piece, citing the academic research showing how benefits are often delivered and how disbenefits are less than feared. It acknowledges how and why some motorists, businesses, residents on boundary roads and groups with specific mobility needs feel they've been given the cold shoulder.
The article shares the good news that, once explained, people generally express openness to efforts to reduce traffic, linked to concerns about the climate crisis and a desire to live in a cleaner and more peaceful neighbourhood. Equally, we learn how local authorities are more likely to enjoy public support if they showed positive outcomes for health, road safety and the environment.
Given these multiple benefits, my personal reaction is to ask the childish question, "so why the rubbish name, 'low-traffic neighbourhoods'? It's a title made even more technocratic by the acronym 'LTN' and sits alongside High-Speed 2 (HS2) an initiative poised to deliver multiple benefits; decarbonisation, increasing capacity and improving local journeys; but marketed as though it has only one.
On this front, the public might reasonably feel their local LTNs haven't been given a fair hearing.
When policies are in contact with people, language matters more than we give credit. It's not the whole answer. If it was, then Tower Hamlets' Living Streets wouldn't be on life support.
So, we must turn more broadly to how LTNs are conceived, designed, consulted and iterated. On this, the article makes a point I'll expand on further, "consultations must be informative, evidenced, representative and inclusive".
We should reflect on the emergency aspect of Covid travel measures, where shifting the mode of consultation online also brought challenges to collect sentiment in a people-friendly way.
When we dehumanise, we invite conspiracy and reactance.
Representation within consultation is perhaps the ultimate challenge. On this, I know Rachel Aldred (University of Westminster Professor and Smart Transport contributor, see opposite page) acknowledges how local authorities are wise to invest in representative samples of the local population to participate.
Using sound recruitment practices and a small incentive, participation from people usually left out (due to capability, opportunity or motivation) can be recruited. This, typically, means more younger people and more people that don't own cars (roughly 25-35% in most UK towns/cities).
Personally, I can imagine a future where larger panels of local people are periodically assembled to give their views on multiple issues and policies. They would actively participate to shape scheme design, discuss issues with other stakeholders present, and make their voices heard prior to a scheme's introduction or revision.
LTNs need this kind of approach because it would elevate the quality of discussion above the current 'your skewed consultation said that whereas our survey using leading questions says this'.
After all, a fair trial hinges upon high quality evidence, which takes time, money and effort to collect and present for examination.

Pete Dyson's career in behavioural science spans advertising, sustainability, transport, safety and organisational change. He is principal behavioural scientist at the Department for Transport. This review is a personal statement.
By Rachel Aldred, academy director, Westminster University
There are many reasons why we need less car use and more active travel (including as part of public transport journeys), from climate change to health to local economic vitality. Many academics and practitioners also agree that we should combine 'carrot' and 'stick' measures, i.e. mix measures that make car use a bit harder with those that make sustainable alternatives a bit easier. LTNs are one attempt to do this, seeking to make neighbourhood streets quieter and more pleasant, while making car use a bit more difficult.
Why mix carrots and sticks? Evidence suggests it is more effective than either alone. For instance, some post-war new towns like Stevenage and Milton Keynes provided reasonable active travel options yet made driving easy – becoming car dependent. Conversely, where active travel environments are poor and public transport scarce or expensive, discouraging car use can easily seem unfair, particularly if measures allow the rich to continue paying to drive.
Often, it's not even possible to provide a carrot without an accompanying stick. In congested urban environments, we usually can't improve sustainable options without reducing space or time allocated to cars.
Space for bus lanes or cycle tracks, or time to allow pedestrians priority at crossings, must come from somewhere and shouldn't come from other sustainable modes.
Yet even a standalone 'carrot' can be controversial. A recent article by university lecturer Chris White and colleagues described how some local stakeholders opposed an active travel bridge with no impact on motor traffic, because – they said – it was unfair to give cyclists and pedestrians something without giving drivers anything.
'Sticks' are most controversial, though. In the article, RAC Foundation director Steve Gooding says 'the problems come when you play around with trips people have been used to making for many years'. However, it is partly such disruption that generates change.
Traffic is not some natural force; it is a result of people making choices in constrained environments. In general, these choices are pretty set – we follow habits rather than thinking each morning 'how should I travel today?' But when we need to change how we travel – whether due to a road closure, tube strike, or closure of bike parking – we must ask the question.
As creatures of habit, we often don't like this, but it can generate benefits.
A Cambridge University study found that a London Tube strike improved network efficiency, by forcing commuters to change to other Tube lines, some then finding more efficient routes. I'd bet many such beneficiaries were at least initially unappreciative, though.
If we need change – and we do – we must be realistic in acknowledging that habits will be disrupted. Introducing sustainable travel schemes (not just LTNs) needs to be accompanied by nuanced ongoing conversations about how to mitigate disbenefits and protect the most vulnerable and marginalised people. For instance, road pricing may be equitable at a societal level because car ownership and use rise with income, but still a minority of drivers are low income and 'locked into' car use; and need help.
The tragedy of public debate on transport schemes turning into a 'Culture War' means such voices are either ignored or used to justify unlimited driving – which ultimately harms the vulnerable most, even threatening continued human life on our planet.

Rachel Aldred is professor of transport and director of the Active Travel Academy at Westminster University. She has published more than 50 peer-reviewed journal articles on topics including low-traffic neighbourhoods (LTNs).