The way we get around needs to change.
Across the UK, councils are doing battle with the environmental impact of transport by improving cycling, walking and public transport infrastructure and introducing measures such as clean air zones (CAZs).
However, change is not easy, and rapid changes to how we use road space has exposed public concerns and highlighted the importance of winning hearts and minds over the future of transport.
Greater Manchester will introduce the UK's largest CAZ in May 2022, covering 493 square miles of the conurbation.
Air pollution, primarily caused by motor vehicles, contributes to an estimated 1,200 deaths per year in Greater Manchester. From May, the highest polluting vehicles will incur charges of £60 per day to drive within the zone, van drivers £10, and taxi and private hire vehicle drivers £7.50. Private motor vehicles are exempt.
Spiky exchanges
The Manchester Evening News reports "heated hustings and spiky social media exchanges with candidates accused of introducing 'stealth taxes', and campaigns 'straight from the Trump playbook'."
However, Greater Manchester transport commissioner Chris Boardman believes people are increasingly on-board with the CAZ, though he acknowledges messaging around the previously rejected congestion charge in 2008 - which people voted four to one against - was "a disaster", and one that left scars.
Boardman and his team took a different approach when he became the city's Cycling and Walking commissioner in 2017, beginning by outlining an active travel revolution for the Manchester area, including a cycling and walking "Bee Network".
He says: "People need to feel in control, be it an individual on the street or a council. When we started this we said 'listen, if you don't want to do anything, we won't do'.
And that just stops people because they assume you're trying to sell them a product: 'change your streets, do this'."
"People wanted to take part, once it was their choice, so we said 'well what do you want to do, what don't you like, what would you do to get rid of that?'. The whole approach all the way along is to own the questions, rather than the answers."
Pointing out that what they were doing already was costing £3.75bn a year in air pollution, congestion, health, environment and road casualties was also a motivator, he believes.
The National Travel Survey (NTS) in 2020 shows when it comes to switching trips to sustainable, non-polluting modes, there's a fair amount of low hanging fruit.
In England, most trips are short ones, with a quarter less than a mile and 71% less than five miles. While 2020 was an anomalous year, there were broad similarities with 2019. In both years, around 80% of those sub-mile trips were walked.
For all other distances, the car was the most popular choice, with 59% of car trips less than five miles – a distance most people could cycle in around 15 minutes. With received wisdom telling us car trips, by default, contribute to the economy, while cycling is for leisure, the facts say otherwise.
The NTS found twice as many car trips were for leisure (30%) in 2020 as commuting (15%).
For cycling trips, which rose dramatically during the pandemic, the most common purpose was for leisure, with 55% in 2020, followed by commuting (20%). In 2019, a third of cycling trips were for commuting.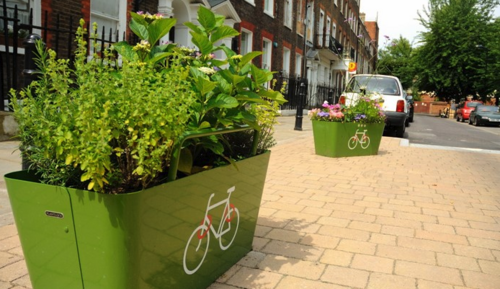 Short journeys
In Greater Manchester alone there are 250 million car trips annually of less than a kilometer (two-thirds of a mile) that could easily be walked or cycled – but getting people to change habits is never easy. This is why Boardman believes trialling initiatives such as low-traffic neighbourhoods (LTNs) and the pop-up lanes seen during the pandemic are powerful – if they are done right, and stay in place for 12 months.
"The trials need to be proper and robust, not get watered down to a product that fails," he says. "It doesn't do much for anybody, it just irritates people".
This was evidenced across the country where emergency Covid schemes were ripped out amid backlash.
Boardman believes once people get to try quieter, less polluted streets, done well, they will want to keep them.
In Levenshulme, on Boardman's patch, one LTN divided the community, with misinformation filling a communication void brought about by Covid, and familiar concerns over traffic being displaced onto main roads.
Community leaders driving the project became the target of attacks, with online discourse descending into name-calling on both sides and even threats. Journalist Andrea Sandor attributed this to an apparent absence of the local authority's role in proceedings.
Boardman says Levenshulme now has a new traffic reduction scheme, but lessons were learned. In future, he wants himself, and Transport for Greater Manchester (TfGM) to take the flak for changes, not local councillors.
He says: "The way that we're set up at the moment is we've made local councillors, sometimes with a majority of two, responsible for climate change. They want to make a change, but they've got someone screaming in their face. When you scale that local councillor up, they've stopped action against climate change for a country."
Arguably, the result is the doubling of traffic 2009-2019 that spills onto formerly quiet neighbourhood streets, due, in part, to navigational apps such as Waze and Google Maps, creating all the social, health and environmental problems that come with it. There were, of course, consequences.
Successive Governments' failures in adequately tackling air pollution led to a series of High Court rulings, instigated by Client Earth.
The UK's previous plans were ruled 'not sufficient' and 'unlawful', necessitating the Government to take urgent action.
Legal limits on nitrogen dioxide in the UK are 40 micrograms per cu m, but hundreds of areas exceeded this, resulting in 700 Air Quality Management Areas, in which levels had to be brought down.
CAZs were, according to Client Earth, "the most effective way to quickly slash illegal pollution levels".
CAZs differ from congestion zones by tackling vehicles based on their emissions. Which vehicles are included across which areas, are set by councils based on the local situation. Birmingham was among the first cities identified as exceeding safe limits on NO2 and particulate matter, and declared an Air Quality Management Area.
David Harris, Transport for West Midlands (TfWM) transport strategy and place manager, was previously transport policy manager for Birmingham, involved in developing the business case for Birmingham's CAZ.
He said options included improved public transport, cycling infrastructure or non-charging options.
To encourage behaviour change in the shortest possible time, however, would need "some sort of fiscal measure that charges people and gets them to respond in a way that nothing else is likely to do", he says.
"The reality was the Birmingham problem wasn't going to be solved with some cycleways and a few more electric vehicles (EVs), because it was pretty significant in terms of the level of change that was required."
Research concluded an £8 charge would deliver behaviour change while minimising the impact on city businesses.
Certain businesses and residents within the CAZ were exempted for a period, and on offer was a £2,000 car scrappage scheme towards the purchase of compliant vehicles, or mobility credits for public transport and taxis. New cross-city bus routes filled holes in radial services, while controlled parking zones were introduced to deter driving into the city centre.
A consultation, promoted via social media, newspapers, TV and press interviews, plus in-person engagement events with local stakeholders and businesses, received a record 10,000 responses.
Harris says the consultation was highly controversial and rife with misinformation, including claims the CAZ was a congestion charge when 80% of all vehicles were already compliant. It sometimes came down to explaining to individuals, one-to-one, whether their vehicle was exempt.
'Negative rap'
He believes schemes like this will often get a "negative rap" because of an assumption of being "anti-car". Ultimately, though, there was a strong argument for change.
"I think in terms of hearts and minds, one of the messages we wanted to get across was the impact this was having on real people, and on communities," he says.
This meant highlighting the "cradle to grave impact" of air pollution.
"People who live in the worst impacted areas of exposure to poor air quality, often are in more deprived areas," says Harris adding that "often they're starting out with less positive chances in terms of life outcomes", which air pollution exacerbates.
He adds: "It's about drawing it out and saying, this is a health inequality we should be taking really seriously. When you set the scene with that, while people still have issues, I think it takes the wind out of their sails, because actually, people can't really argue against that. We shouldn't be having that impact on people, we should be doing things to try to resolve that."
The consultation wasn't a yes/no referendum, says Harris. "It was a case of 'we've got to do it, we want to do it in the right way, taking into account your views'."
He says: "While many people responding were against it, at the same time, there was a narrative within the responses that accepted we had to do something, it was just, people were unhappy the method was charging".
Of consultation respondents, 25% of individuals expected the CAZ to be positive for them and their families and 53% negative; 73% expected it to be bad for businesses; 53% thought it would be bad for Birmingham as a whole – while around three-quarters of business respondents thought changes would be bad for theirs and other organisations – so certainly not a slam dunk.
The CAZ was introduced in June 2021.
It's early days, and hard to separate the impact of the CAZ and those of Covid and the fuel crisis, but the city is optimistic.
Mel Jones, Birmingham head of transport planning and network strategy, says: "Winning hearts and minds, I think that's the crux of all of this, isn't it?
"There's lots of interventions that we try to bring forward, but if people don't change their behaviour, it doesn't achieve anything. When we talk about the behavioural response, we say there's four 'r's that we look to do: re-route, re-mode, re-time or reduce.
"What we see is the willingness to retime, and certainly a willingness to re-route. Reduce and re-mode? People are not doing so readily."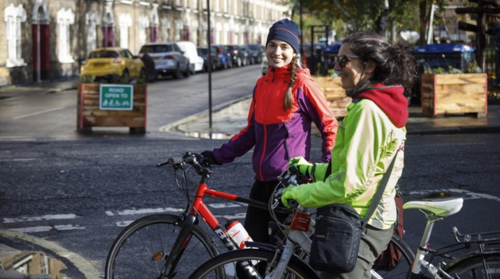 Done to them, not with them
LTNs are part of the solution, though Jones echoes Boardman's sentiment that experimental schemes, brought about under a tight deadline because of Government funding constraints, were problematic, because "people felt things were being done to them, instead of with them".
That messaging needed changing, though, to focus on the need to cut some of the 300,000 car journeys in Birmingham every working day of less than a mile. Birmingham City Council is currently consulting on a large LTN in Kings Heath - not a referendum, but a way for the community to influence the scheme's design.
On an even larger scale, the city has an ambitious plan to 'segment' Birmingham city centre into six zones, to create a city-wide shift in travel patterns.
Most short journeys are to transport hubs, or school run trips, Jones says. She also sees it as an equity issue.
"There is a perception of winners and losers, and that's not what we're trying to achieve at all. This is actually all about creating more equity in the transport system which is, at the moment very centred toward middle-aged middle class men."
The city's transport plan is now an adopted policy that seeks to reshape how the city moves, including LTNs and 20mph zones.
With city growth projections, if the city didn't take control of transport, it would mean "millions of extra car trips on the network every day". Jones calls this proactive approach "decide and provide", as opposed to "predict and provide".
Tick-box exercises
Dr Lucy Mahoney, C40 Cities senior cycling and walking manager, believes many prepandemic consultations felt like tick-box exercises, leaving people with the sense things were happening out of their control.
This created some of the 'massive' backlash seen up and down the country.
Mahoney believes local authorities can learn from the roll-out of School Streets, timed closure outside school gates at pick up and drop off times, to reduce air pollution and increase active travel.
She says: "School streets are an amazing community engagement tool because you can't deliver a school street without speaking to the parents, the children, the staff, the residents, and businesses.
"The secret sauce behind School Streets is that it is opening the conversation to vehicle restrictions, and it could be the catalyst for controversial approaches like zero- emission zones. It's a really good public and political win, because who on earth can say we don't want to support children's mobility and (protect them from) air pollution."
Mahoney name-checks Mexico City where part of the promotion of new cycle lanes has been sharing stories on social media of regular people - women, children, families, in normal clothes - empowered to cycle because of safety improvements.
Likewise, to bring different people onboard, Mahoney believes consultation interactions have to be available online, in person, and accessible to all, giving people the information they need to make a decision without overloading them with data, or making it too time-consuming.
She ultimately believes the pandemic revealed a massive latent demand for cycling, when suddenly streets were made quiet.
"We really need to target people at critical moments in their lives when things change, like they move house, or they move jobs or they have a child," she says.
Part of the challenge of behaviour change is a lack of viable alternatives to cars, particularly in peri-urban or even rural settings.
Demand Response Transport (DRT) is one solution for those scenarios, and on-demand transport solutions company, Padam, provides software and expertise that powers it.
Fast, clean and efficient
Padam chief operating officer Thibault Lécuyer says with measures such as CAZs, many European cities are looking to DRT as a way to tackle the suburbs – but it has to be fast, clean and efficient. "We're trying to create the same user experience in city centres to peri-urban and rural areas", he says.
This means using technology to optimise efficiency. Riders book a trip via app, web or phone, which usually arrives within 30 minutes, at designated stops.
An app keeps riders updated on timings, and locations of their ride, usually a minibus. Padam found, in a survey of one metropolitan region, that 15% of regular users gave up their second car, 30% of users would have previously driven their trip and 10% couldn't have made the trip at all.
User surveys show the most commonly-paired transport mode with DRT is public transport – the destination of many short car trips.
In terms of delivering the kinds of infrastructure to make change stick, Boardman says Gear Change and Bus Back Better, which have made transport schemes' funding dependent on local authorities delivering on active travel, will help, but more is needed.
It still needs to be easier for councils to make changes to their streets, he believes. Greater Manchester is currently consulting on its London-style transport plan, bringing trams, buses and cycle hire under one roof, with more affordable and consistent fare structures.
All 10 local authorities need to be on board to make it work, says Boardman and it's in their best interests to do so, because, without agreement and without delivery on these national priorities, there's penalties in respect of future funding.
"The Government bit is done at the moment, and regionally we said 'we'll deliver that, we'll take the pain, and you can measure us for it, give us the means to do it'.
That's proper joined up, government, local and regional.
"Regionally, we then have pressure to do those hard things, collectively, because it's going to hit us all financially if just one of the 10 councils decides not to do anything.
So, it's starting to join up quite nicely: a collective response, a chain of responsibility." Boardman also believes public thinking is shifting.
He says: "Even in the past four years, watching priorities change, it's been absolutely huge and also driven by Government funding, what they prioritised and attach the funding to that has made a big difference. If you talked to people about the green agenda four years ago, the guy on the street's not interested. At the very least now the street knows what you're talking about."
He adds: "If you say 'here is the money for this region, and you only get the money for these terms', and inside they're going 'that's outrageous' but you stick to those terms, you don't get anything for bus if you don't do active travel, then they're the rules. That's how you steer, particularly when you've got evidence on your side."
Boardman says there are always people who will say they weren't consulted, and councils need to make a decision: try to reach those people, "or be prepared to say – you had your chance, so we're going to go ahead".
Network fit for purpose
Jones concludes: "I don't think we've reached that stage where there's a willingness to change; there's an awareness of the issue but then people say 'we couldn't possibly because of x, y or z'. We need to create a transport network that is fit for purpose for more of those journeys."
She agrees with Boardman on structural changes. "I think it needs bold leadership from the very top.
"A lot of the transport stuff we've seen definitely devolves a lot of the more difficult policy decisions to more local areas and that doesn't create a level playing field then because there are fears about competitiveness of one area against another. That's not helped if we don't have that consistent approach from the top down."
Peer reviews
Kit Allwinter Active travel policy officer, West Yorkshire Combined Authority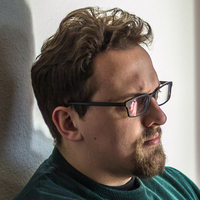 For a long time, anyone working in sustainable mobility has grappled with the difficulty of "winning hearts and minds". Creating modal shift and getting people out of their cars for the many journeys that could (and, arguably, should) be made by other modes was seen as a key battleground.
As an industry, we asked people if they'd thought of taking a bike, getting off the bus a stop early to walk more or chivvied them that if they were on the bus rather than in a car they could be reading a book or surfing the internet. In more recent years, these suggestions have been supported by a better appreciation of the role of infrastructure.
Telling someone to ride a bike once a week was never going to be attractive when they had to share with HGVs on a tight schedule and 4x4s driven by distracted parents.
Protected bike lanes and decent bus lane provision help to make those options genuinely attractive – safe, reliable and maybe even faster than general traffic.
We are, however, now grappling with the next stage of this evolution. We need to create space to enable the infrastructure works which will support the behaviour change initiatives.
Doing this quickly has proven unpopular, with changes being seen as "imposed" upon local neighbourhoods to benefit "others" – after all, if Geoff currently drives two miles to work, why would he support something that helps cyclists and makes his commute less direct?
We certainly need to secure buy-in but, as the many interviewees say,in the article, we need to broaden the scope of consultations beyond traditional "transport" concerns.
It's not about enabling "others" to cycle or have a better bus journey; it's about making their streets safer, their kids happier, their air cleaner.
It's about helping rekindle community spirit that's been lost under the roar of traffic noise and freeing up their time by making their kids able to go to tennis/piano/school/drama lessons safely and independently.
If the question is "do you think we should reduce speeding and rat-running and make your street safer and quieter?" then people will be far easier to get on board.
The pandemic has shown them that there is an alternative out there to traffic-choked streets that they can remember.
Suddenly Geoff's commute is a minute or two longer thanks to the low-traffic neighbourhood, but his kids can go to school on their own. If it's quieter along those two miles to work thanks to reduced school run traffic he might even start cycling on the odd day or walking when it's sunny.
If Geoff now doesn't drive every day, that car starts to look a bit more expensive to keep running for less use – maybe he would then consider downsizing and sharing his partner's car, or maybe look at a bus pass and a car club membership for when he really needs it.
Stephen Joseph, OBE Smart Transport chair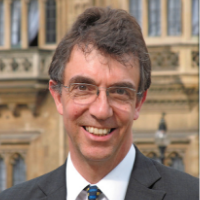 We have lots of great discussions on aspects of transport policy in Smart Transport, at conferences, board meetings and sub-committees.
But this article brings to life the reality of delivering changes in transport on the ground.
The reality is that the demands of reducing carbon emissions and improving air quality means car use has to be reduced – but this collides with another reality of many people feeling they have no alternative to their current car use.
Some take this further – seeing any move to give other kinds of transport more space and priority and cars a bit less as a personal threat.
As the article shows, the arguments around some of the active travel schemes introduced during lockdown have turned nasty and very divisive.
There are, however, ways forward. First, there are ways of involving people so they feel they own decisions about their streets.
As Chris Boardman says, some of the active travel measures were put in at high speed, on Government orders and public consultation went by the board, leading to some hard feelings. Given more time, the use of the approaches taken by Commonplace, Podaris and others can be used to plan transport more collaboratively.
James Gleave of MobilityLab, another group helping put people at the heart of transport projects, stresses the importance of helping people see themselves as citizens, taking a view of what they'd like their community to look like, rather than as consumers or motorists.
Citizens' assemblies are another successful strategy. Second, and linked to this, it's important that everyone gets to have their views taken into account. Too often transport debates are dominated by older white men. Younger people, women and children get excluded and their needs and wishes are overlooked.
Disabled people's needs have been used by both sides in the low-traffic neighbourhoods (LTNs) controversies, but they do not always get asked for their views or involved in scheme design.
The Transport All group produced a report on the LTNs in London, having canvassed several people with different disabilities. It argued for "engaging with and listening to the perspectives of disabled people who have been significantly erased from the conversation".
Third, decision-makers need to engage with social media, but to do it with care.
While some of it can be toxic, it is important to remember that the most such contributions come from a small minority. Those who support clean air zones or active travel schemes are not always as vocal as those who oppose them. Fourth, people get used to change, or at least accept it.
Waltham Forest's mini-Holland scheme, which sparked death threats to the council's deputy leader and others, is now bedded in and has been shown to have benefited the neighbourhood.
Finally, the status quo isn't an option – and most people agree. Many places are drowning in traffic and giving people alternatives has widespread support. The key is to mobilise that support in favour of change, rather than let congestion and air pollution increase.
Ben Lawson Vice-president of strategy, Europe, Enterprise Holdings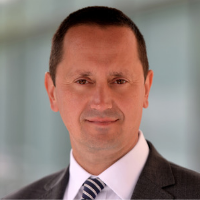 The private sector succeeds by satisfying customer needs – businesses cannot mandate how consumers will travel.
So, public and private sectors can enable behaviour change and decarbonise travel working together. Highland Council is a prominent example of such a partnership.
The introduction of an employee car club via the GO-Hi app led to 800,000 fewer miles driven within 12 months and 377 fewer tonnes of carbon emitted.
Employees happily switched to commuting by public transport or sharing rides and using the office car club for business trips. Any who still used a private vehicle for a business trip would be gently shown the positive impact had they used the car club.
Transport must be tailored to the needs of each community.
Highland Council's car club engaged hearts and minds because it was a specific and detailed response to one transport requirement. This is as true of running a car rental fleet as it is of providing multi-modal options.
Customers will respond when the right transport mode is in the right place at the right time for them. Another factor is understanding. The council engaged with every employee to ensure they knew about the car club and its goals. We see the same pattern in other pilots.
The mobility hub and MaaS pilot at Manchester Airport and four cities across Europe showed employees would stop commuting by car where the alternatives were joined up and supported their needs.
Participants said lack of awareness was a major factor - they used a car because they did not know there were suitable low-cost and lowcarbon transport options.
Clean air zones (CAZs) are another valuable, yet misunderstood, strategy that can be perceived as punitive.
Our research ahead of the London ultra-low emissions zone (ULEZ) expansion showed more than half of car owners with older vehicles were not aware of the charges and fines, nor if their vehicle would be compliant. We are already seeing this hit small businesses, which is unfortunate.
Transport for West Midlands showed foresight in introducing the Coventry mobility credits pilot ahead of the Birmingham CAZ for regular commuters into Birmingham. It offered residents a generous £3,000 that could be spent on public transport, bike hire, car rental and car club, in exchange for an older and more polluting vehicle.
At the same time, car club vehicle numbers were increased in the city and moved out to residential areas to facilitate access.
It recognised that people with non-compliant cars needed a viable solution for travel as well as an inducement to change behaviour.
It also made it convenient to pick up several low-cost and lowemission alternatives. The evidence shows that mobility hubs located near to where people live and work can encourage active and sustainable travel habits.
Coventry and GO-HI are examples of how hubs can be fast tracked by adding transport types at existing locations – such as bikes and car clubs at train stations or airports. We are seeing good results from Enterprise's Brompton Bike pilot in London, both among existing bike users and our own rental customers.
Offering bikes alongside car rental can create new travel habits as users question which transport mode is best, or whether a trip requires both. While choice may in the short term affect efficiencies as travel habits are adapted, long term it will achieve the greater goal of more sustainable travel.
Awareness is then essential: do people know their travel options? It is difficult to win hearts and minds especially in entrenched behaviours such as grey fleet, where even the public sector struggles, if people don't know what else they can do.