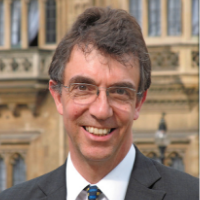 Somewhat improbably, transport has emerged in the last few weeks as one of the key political battlegrounds, with a series of statements from the Prime Minister and some other key documents.
In particular, we've had:
The net zero announcement, which included the pushing back of the deadline for ending the sale of new petrol and diesel cars and vans to 2035 and announced the scrapping of compulsory car pooling
The "plan for drivers" which includes an array of commitments and policies intended to help motorists
The scrapping of HS2 north of Birmingham and a "Network North" plan to allocate the savings from this to other transport schemes across the country.
What does all this mean for the transport world and for those working on decarbonising transport?
First, it's important to say that a lot of the announcements will be widely welcomed. The continuation of the £2 bus fare, which early analysis has shown has really helped people on low incomes, will be really helpful.
The national parking app, one of the measures in the "plan for motorists" will also be genuinely useful, and better road works management, the potential rolling out of noise cameras and cracking down on inconsiderate driving will be relatively uncontroversial or welcomed. Some of the public transport plans and funds for buses and rural transport will be welcome too.
There are however a lot of caveats:
The Network North "programme" is very incoherent. It includes schemes that have already happened, some that have worked up business cases and some that are mere gleams in the eye of a council or an MP.

It cuts across existing programmes – road maintenance, Road Investment Strategy, City Region Sustainable Transport Settlements, Rail Enhancement Programme etc – so it's hard to tell genuinely new funds and projects from ones that are already in budgets and programmes. As a result, in many cases little is likely to happen on many of these for some time (certainly before the next election).
The approaches to cars and motoring amount to a U-turn from previous Government policy, even in this Parliament. 20mph limits are generally popular, which is why councils of all political colours have been putting them in.

Bus lane timings and the inclusion of motorcycles in them have generally been left to local authorities, and changing guidance is unlikely to move things much. Given that, as some commentators have pointed out, local authorities were being criticised by the Government only a year ago for not moving further and faster to install active travel measures and bus priority, they can be forgiven for feeling bruised by this latest 180 degree turn.

In particular, the long awaited guidance on the next generation of Local Transport Plans, which councils are already working on, seems likely to be even further delayed.
There is funding for road schemes, but it is in many cases hard to tell what this will actually buy and how they will be progressed. Some are on the Strategic Road Network so will presumably be taken forward by National Highways, but many schemes mentioned, and the various road funds, seem to be for local roads so will need bidding by councils.

Also, some schemes cited, such as the Shipley bypass, have not progressed because DfT were requiring councils to put in some of the funding and were not prepared to bankroll unlimited cost escalation. It's unclear if this has changed (the Treasury certainly won't be keen!) – if it hasn't, cash-strapped councils will be unwilling to bid for and take the risk on extra capital commitments.
The small print in the Network North document says that all the schemes will "include the necessary consultative steps and business case development, in line with our relevant legal and fiscal duties". In other words, all the schemes here will need to go through the normal business case process, which may mean several don't go ahead.
Away from the detail however, I think there are three big issues with this whole package.
First, despite the wording about "long term decisions", much of this is about the run up to the next election.
It will give hard pressed Conservative candidates something to put on their election literature ("vote for me if you want your bypass") and also is intended to open up a dividing line with Labour, picking up on opposition to the low emission zones in cities (a factor in the Rutherglen by-election, where Labour campaigned against the Glasgow LEZ and possible congestion charging) and the Welsh 20mph default (it'll be interesting to see how Labour responds).
Given current polling, which shows strong support for action on climate change across all areas and demographics, this seems unlikely to have the intended effect.
Second, this whole package seems unlikely to improve transport in the towns that the Prime Minister cited.
I've recently been working on reports on transport in two market towns, Harpenden in Hertfordshire and Congleton in Cheshire. Both suffer from traffic congestion, with planned new development likely to worsen this.
Both have relatively poor public transport and provision for active travel. The kinds of things that would make a difference in those places are precisely the things the Prime Minister has set his face against – car pooling, better provision for active travel (especially walking), priority for buses, lower speed limits, travel plans at schools and workplaces, and potentially changes in roads and parking to make alternatives to single-occupancy car use better and more attractive.
Sooner or later, a less ideological approach to these places will be needed, focusing on ways of reducing car dependency.
Third – and most important – all this is taking place against a backdrop of seismic changes to the global climate: record breaking temperatures for the last few months, wildfires, hurricanes and other extreme weather events.
This package of measures – with the focus on extra road building and measures that will encourage car use – will increase carbon emissions from transport, at a time when they need to be reduced.
The Government line, that the move towards electric vehicles will allow extra car use – simply isn't borne out by all the evidence, including by the Committee on Climate Change. The UK has been a leader on global action to reduce carbon emissions and take action to mitigate climate change.
This has, unlike in other countries, had bipartisan support. It is tragic that, just as the need for action is becoming more evident, the issue is turning into a party political divide.
All of these issues will be under discussion at the Smart Transport conference (see below) next month. I hope that there we can find ways forward that can make a difference.