Author: Jonathan Manning, freelance journalist
Peer reviewed by By Kit Allwinter, active travel policy lead at West Yorkshire Combined Authority, Nicola Kane, director of Steer and Stephen Joseph OBE, transport policy consultant and chair of Smart Transport
Vicious circle, Catch-22, no-win situation… whatever the cliché, the relationship between inadequate transport provision and social inequality is long established. Back in 2003 the Cabinet Office's Social Exclusion Unit published Making the Connections, which recognised that if people do not have good levels of access to employment, healthcare and other essential activities, this can contribute significantly to social exclusion.
Making the Connections included a package of measures to improve transport links and to support people on low incomes to reach the services they needed. Its actions included better travel information in jobcentres, new funds to support transport to college, a transformation of transport to healthcare organised around the needs of the patient, and partnerships to reduce crime and fear of crime around public transport.
Yet almost two decades later, a new report by Transport for the North (TfN), Transport-related Social Exclusion in the North of England, deploys rich quantitative data and compelling qualitative testimony to highlight how the lack of frequent, reliable and affordable public transport continues to deny deprived communities access to education, training, jobs, healthcare, recreation, and social contact, while raising further concerns about inequalities based on disability, gender, caring, ethnicity and LGBTQ identities.
"Together, these impacts can contribute to a vicious cycle of poverty, isolation and poor access to basic services," says the report. For people at risk of transport-related social exclusion (TRSE), the choice is simple – missed life opportunities or financial hardship through car dependency.
The novelty in Transport-related Social Exclusion in the North of England, lies in two areas.
First, the research was commissioned by a strategic transport body, rather than a university or think tank. And second, the report was accompanied by a TRSE data tool that other transport bodies can use to measure the risk of TRSE – analysing access to jobs, education, healthcare and key services, and the vulnerability of local populations to social exclusion.
Strategic Transport Plan
Back in pre-pandemic 2019, TfN's Strategic Transport Plan pledged to improve 'inclusivity, health and access opportunities for all', but at the time "we did not have a precise enough evidence base to specify what an inclusive system would look like, a set of metrics to measure progress towards it and, because of that, an evidence-based set of policies needed to achieve it," says Tom Jarvis, senior evidence and analysis officer strategy at TfN, and author of Transport-related Social Exclusion in the North of England.
He was surprised by both the scale of the problem that the research revealed, and the huge local disparities within TfN's region, which extends from North Lincolnshire to the Scottish border. Across the north as a whole, 21.3% of residents, some 3.3 million people, live in areas where they face a relatively high risk of TRSE, a significantly higher proportion than the 16% in the south and Midlands.
The Government's own Levelling Up white paper acknowledged as much when it pledged that: "By 2030, local public transport connectivity across the country will be significantly closer to the standards of London, with improved services, simpler fares and integrated ticketing."
Other regions may suffer social exclusion, but their more comprehensive transport services lay the blame at other doors.
Evidence of a problem, however, is not the same as a solution, and, as a strategic transport body, TfN lacks the powers, budgets, infrastructure and services to tackle social exclusion in the way that a delivery body might address the issue.
"The report is intended to provide a vision and a set of policy priorities that allow us to work more effectively with transport operators, local authorities, National Highways and the Department for Transport (DfT) to encourage and enable them to take more practical steps that are necessary to make more progress in solving TRSE," says Jarvis.
By forensically analysing the causes and impacts of TRSE, TfN has provided a start-point for the region's transport sector to deliver the triple-A acronym of available, accessible and affordable public transport to communities currently served by a fragmented, unreliable and high-cost public transport system.
Its start point was to establish criteria to measure TRSE, including:
■ The proportion of the population able to access a centre of employment (somewhere with more than 5,000 jobs) within 30 and 45 minutes.
■ The proportion of the population able to access education, healthcare and basic services such as a bank, post office or pharmacy within 30 minutes.
■ And the time difference between accessing the closest destination by public transport and by car, up to a maximum 120-minute travel time.
TfN then analysed its region at the level of Lower Layer Super Output Areas (average population of 1,500 residents) and identified hundreds of communities at risk of TRSE. Drilling down into its data, TfN found the risk of TRSE to be considerable higher in the north-east and in three types of area: rural town and fringe; smaller cities and towns; and minor conurbations (although numerically, major urban conurbations still contain the second largest population at a high risk of TRSE).
Many of these satellite towns that sit in constellations around major cities, such as Liverpool, Manchester, Leeds or Newcastle, suffer from the vicious circle of weak demand for travel and therefore threadbare transport provision, because their residents are excluded and not economically active, says Dr Karen Lucas, professor of Human Geography at the University of Manchester. She says:
"To become active in the 'Northern Powerhouse', you want these people to be active via public transport and not by having to buy a car."
This requires a fundamental shift in the debate surrounding transport investment. The Government's National Bus Strategy, for example, aims to promote the social, economic and environmental benefits of bus usage, but the social element of these three aims has largely been overshadowed by the economic and environmental impacts of transport. Cutting minutes off journey times and reducing carbon emissions have taken precedence over social inclusion, and directing new policies towards the most disadvantaged communities is difficult both practically and politically, says Lucas.
"But it's no good putting in new buses and spending a huge amount on your bus strategy if all you are doing is serving the same population that are already highly benefiting from the existing transport system.
"And, when local authorities are thinking about new walking and cycling initiatives, they are not considering whether these are reaching poorer, low income communities or assessing who is benefiting from these projects. Cycling superhighways quite often happen in city centres, which is not where these lower income populations live."
The answer, Lucas suggests, is to reframe the debate around 'transport justice' and promote the case for developing social progress, concentrating on people's livelihoods, health and well-being to justify the redistribution of both the costs and the benefits towards those most in need.
"People do understand the language of fairness," says Lucas.
"There are always winners and losers from new projects, so we have to do this social assessment to decide who do we want to benefit and get away from this idea that we can deliver policies that benefit all."
Moreover, providing access by shared, greener transport to work opportunities has the capacity to support sustainable economic progress without increasing congestion or pollution.

Greater financial support
But starting a virtuous circle that sees public transport connect communities to work, training, education, and vital services will require more money, and particularly greater financial support for bus services – the 2019 National Travel Survey for the North of England reported that people on lower incomes took more than twice the number of annual bus trips as those on middle and higher incomes.
TfN's analysis found that the frequency of bus services is declining if not disappearing, and even where bus services do exist, their 'hub and spoke' routes from rural town or suburb to urban centre prove impractical for people who want to cross the spokes from borough to borough.
Services are also increasingly failing to serve key destinations, such as out-of-town centres of employment, while timetables don't reflect 24/7 working patterns, especially among the lowest paid, who find themselves on shifts that require transport outside typical commuting hours.
"The qualitative data demonstrates that transport issues constrain both the ability to find suitable and high-quality work, and the ability to sustain work," says TfN.
"Respondents in insecure work described how relatively minor disruptions in their journey have caused them to lose an entire day's pay, or to lose work entirely. Those in these conditions describe a vicious cycle, in which unreliability in public transport causes a significant loss of income, and, in turn, this loss of income limits their ability to search for more secure employment, meaning that they are even more exposed to transport issues."
Addressing this situation in a privatised, for-profit industry with a focus on cost efficiency, requires subsidies, says Lucas.
"Quite often people (exposed to TRSE) are not concentrated along transport corridors, so it makes it difficult to run a traditional style transport system for social inclusion," she says.
"Transport systems are not profitable to run in a dispersed way, so you need to think about the value of inclusion, and that requires subsidies.
"You can't run transport systems like this without cross-subsidy, without the ability for a profitable service to subsidise an unprofitable service."
New thinking needed
A spokesman for Arriva Bus agrees, saying post-pandemic trading conditions demanded new thinking to address concerns about the funding and sustainability of socially valuable services, with "operators and local areas collaboratively co-designing financially sustainable networks" to ensure that communities are connected.
"A new approach must be developed to ensure appropriate support is in place to deliver the essential services required that can't be operated on a commercial model," the spokesman adds.
According to Arriva Bus, this requires ring-fenced Government funding in the short term to keep communities connected, while in the longer term, innovative approaches are put in place.
"One such approach is greater use of demand-responsive transport (DRT), with smaller vehicles providing on-demand services to passengers where a timetabled service is not commercially viable, such as in low-density areas and at low-demand times of day," says the spokesman.
At the same time, local authorities are gaining greater control and influence over the bus services in their area via a fundamental shift in the operating mode, reversing the bus industry's deregulation.
Earlier this year, Liverpool City Region Combined Authority confirmed franchising as its preferred model for running the network. In its submission to the Transport Select Committee's Bus Back Better inquiry, Liverpool CRCA, says: "Bus franchising provides the greatest degree of public sector influence over the bus offer and would allow the combined authority to specify the network, set the fares and control the fare policy. Under the current operational model, the public sector locally provides around £65 million per year to support bus operations in the city region but has very little meaningful influence over factors such as network coverage and pricing strategies."
The risks of TRSE are certainly much lower in London, where the transport system is already network authority led, and in its own submission to the Transport Select Committee, the DfT says it now requires "all LTAs (local transport authorities) across England to commit to franchising or Enhanced Partnerships, moving away from a fully deregulated model… to promote greater integration of services, with local transport authorities able to specify integrated timetables and ticketing."
Yet even within a well-funded, socially inclusive public transport system, there will always be a requirement to fill in the gaps with additional services, such as demand-responsive travel, for people who require bespoke services, "and how you fund those will have to be subsidised because they will never be profitable," says Lucas.
"A socially-inclusive transport system looks different and cannot be planned route-by-route. It has to be a network, and cannot be left to buses and trains.
"You can improve what we have already, but there will always be gaps in certain places and you will have to retro-fill those in certain ways."
TfN found that the proportion of the population at a high risk of TRSE is lowest at the two ends of the geographical spectrum – major urban conurbations, which are likely to have a more comprehensive public transport offering, and rural villages where levels of economic deprivation are typically lower.
"But those people who are exposed to TRSE in rural areas probably have the worst exposure to it of anyone in any area type," says Jarvis.
Later this year the DfT plans to publish a new Rural Strategy document, addressing the issues faced by rural communities in accessing transport services. Three themes have emerged during its evidence gathering, says Michael Power, head of future transport strategy, DfT.
First, the car dependence of rural residents due to the poor provision of public transport; second, social isolation due to a lack of transport provision. "And third, if you're isolated and highly dependent on a car, you're more likely to have poor access to key services in the wider economy. We want to improve this," he says.
While DRT, Mobility as a Service and better live information are all starting to appear in major cities, extending these technologies and services to rural settings brings a unique set of challenges. Power says:
"We know that the business case for some of these is often quite tight, even in cities where there is high population density, so we want to find a commercially viable way for a rural application of this."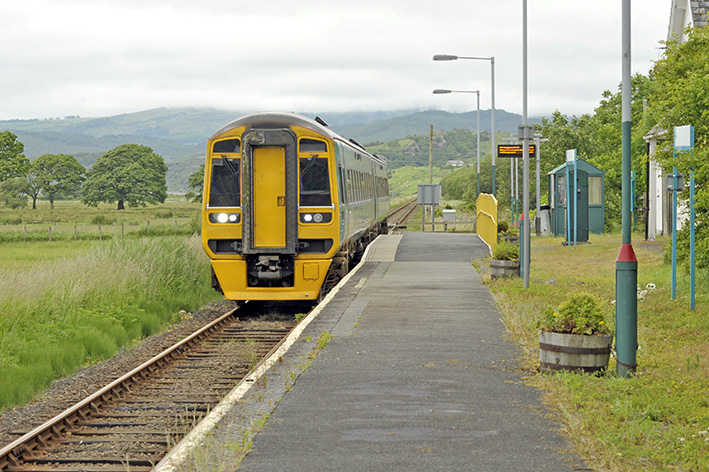 This is an area that the Government's Rural Mobility Fund (RMF) is aiming to address, financing pilot schemes to reconnect communities abandoned by public transport.
Hertfordshire County Council (HHC) secured £1.4m from the RMF to buy and fund three 16-seat, low-floor minibuses as a DRT service, having identified an area in the north-east of the county where 4,000 residents across 10 villages were not served by a timetabled bus service.
The DRT minibuses offer shorter waiting times, shorter walking distances to pick-up locations and shorter average journey times, says Andrew Highfield, HCC's head of integrated transport, adding that a key objective of the service is to resolve "issues that were preventing socially disadvantaged residents from reaching employment, education, healthcare and shopping."
In its first year of operation the service has surpassed the council's forecast and carried almost 17,000 users, adds Highfield.
On-demand service
Farther east, in Swaffham, Norfolk, a £700,000 grant has funded a four-year trial of an on-demand bus service connecting the town and 20 surrounding villages, where there had not been a regular service "for many years," says Martin Wilby, Norfolk County Council cabinet member for highways, transport and infrastructure.
Addressing social isolation is a key objective of the service, which operates from 7am to 7pm, six days per week, and is bookable by phone or app. Six months into the trial and a pattern is emerging of commuters using the service to travel to Swaffham and connect with onward services to King's Lynn and Norwich, while a high proportion of elderly people use the on-demand service during daytime hours. Anecdotal evidence suggests that, without the service, they simply would not travel.
"The key is that it is a good, reliable service that is easy for people to use at a reasonable cost," says Wilby.
"We would have been unable to do this without the Rural Mobility Fund, but we are confident the service will be self-funding by the end of the four years."
The cost of transport arises repeatedly in TfN's report as a contributor to social exclusion, and it cites DfT data that average public transport costs have consistently outstripped inflation and wage growth, as well as the equivalent costs for car use. Campaign for Better Transport says bus fares, alone, have risen by 65% in a decade.
"These increases both prohibit necessary journeys and have knock-on consequences for the social inclusion of those still able to travel," says TfN. "Respondents describe giving up work because of the costs of commuting using the public transport options available."
In the depths of a cost-of-living crisis, bus fares are weighed against heating and eating, with the costs of public transport starting a vicious cycle of, "preventing or significantly limiting access to work and education opportunities, and the lack of access to these opportunities confining those affected to insecure and low-paying work."
A £60m, Government-funded, three-month cap of £2 on bus fares outside London (representing a saving of about 30% on a typical journey), will come into force in January, aiming to encourage people to re-engage with bus travel. And across England new trials are taking place to explore how lower and simpler ticket prices could stimulate demand.
In Cornwall, a four-year, £23.5m project is reducing fares by up to 40% in a bid to increase bus usage by 10%.
At the trial's launch, Steve Double, MP for St Austell and Newquay, said:
"Cheaper bus journeys will help Cornish young people get to school or college and will make it easier to access jobs for those living in rural areas, something which can be a barrier to getting and keeping work for so many."
The programme not only lowers fares, but simplifies them, too, reducing tickets to £2.50 per day or £10 per week within towns, and £5 per day or £20 per week for travel across Cornwall. Importantly, all tickets are interchangeable between the county's bus companies, addressing one of the issues that TfN has identified in the north.
"The existence of multiple bus operators in a single area, with different ticketing and fare structures that preclude or limit using services from other operators, exacerbates this," says TfN. "This is both with regard to the cost impacts, with respondents reporting having to buy multiple return tickets in order to complete a single journey, and through the time costs of having to wait between services from different operators, arranged with largely independent timetables."
This snapshot of transport trials barely scratches the surface of the deep, long-standing problems and costs associated with TRSE. But by shining a spotlight on the issue and providing a tool for local authorities to assess the scale of the issue in their own areas, TfN has laid the foundations for socially-inclusive travel to be at the heart of future transport plans.
Jarvis concludes: "I very much hope this tool is useful in highlighting areas most in need, and supporting that local intelligence on where should be prioritised.
"We're encouraging other STBs (Sub-national Transport Bodies) to use the data and tools that we have developed to help us improve the tool, based on the research and evidence that they have, to achieve coverage across the entirety of England
---
Peer reviews
By Kit Allwinter, active travel policy lead, West Yorkshire Combined Authority
What is the primary objective of transport policy, which (in an ideal world) then steers investment and operations? Is it environmental protection, economic growth or social inclusion? With central government's emphasis in recent years (and even months) changing focus from decarbonisation to levelling up to the cost-of-living crisis, it can be hard to keep track of what the justification for a scheme should be.
As ever, with transport, the answer is "a bit of everything, and probably more besides" given how deeply transport opportunities affect the quality of our lives.
However, the recent focus on social justice gives us a renewed way of talking about the benefits of transport schemes, potentially helping us to rebalance away from the traditional economic focus on the peak-time commute in urban areas – which has driven transport investment for decades. Those who drive to their 9-5 office jobs are overwhelmingly male, pale and stale, and focusing on improving these corridors has left orbital accessibility and opportunities to trip-chain extremely limited, forcing many users (especially carers) into either isolation or car ownership.
This is bad for two reasons.
First, the cost of car ownership can tip people into economic stress, especially when bought on finance because the upfront sum can't be afforded. Car-related economic stress is experienced by 9% of UK households, with as many as 67% of car-owning households in the lowest income quintile being in this position.
Second, we know that, once that car is owned by a household, its use for all journeys goes up, not just the one it was bought to enable.
So, as well as the shift-pattern commute that public transport didn't cover, now journeys to the shops, to school or to visit friends that were previously undertaken by bus are now taken by car – depriving the public transport network of revenue and adding yet more road congestion.
We also know that the externalities of our car-based system are disproportionately felt by groups beyond the pale, male and stale. Annual pedestrian casualties for white pedestrians in non-deprived areas are only 20 per 100,000, increasing to 48 per 100,000 for white pedestrians in deprived areas and 62 per 100,000 for ethnic minority pedestrians in deprived areas.
Households in these deprived areas emit the lowest levels of NOx and particulate matter, while often having some of the worst readings for these pollutants – caused by those living in relatively more affluent areas driving through them.
A renewed focus on social justice within the transport system, powered by these tools from TfN can only be a good thing.
It will give us a strengthened case for investing in non-traditional commuter corridors, not only increasing accessibility in these areas, but also enabling much-needed modal shift away from the private motorcar.

As the active travel policy officer at the combined authority, Kit Allwinter is responsible for walking and cycling policy development and has a background in mobility as a service and shared mobility.
By Nicola Kane, director, Steer
I vividly remember reading the Social Exclusion Unit's 2003 report, Making the Connections, and being shocked by the evidence on the profound impact of poor transport provision on people's opportunities and quality of life. In the following years, I was involved in developing accessibility strategies for a number of local authorities.
Many good plans were prepared, but there often wasn't the funding, powers or wider stakeholder buy-in to deliver the full aspirations of those plans.
So, over the years, the focus on improving access to opportunities often took a back seat to economic and environmental objectives – an issue clearly articulated by Professor Lucas in the article. She highlights the importance of framing transport funding much more around transport justice by focusing on the benefits of investment to people's economic and social well-being.
The excellent TfN report on transport-related social exclusion brings us full circle and highlights what little progress we've made on tackling poor accessibility. If anything, the situation has worsened for those without a car, with the rising cost of travel, cuts to local bus services and many employment opportunities and essential services being situated in out-of-town locations.
Often lower income households have to spend a large proportion of their disposable incomes on running a car to access everyday activities.
The research has highlighted that we need a renewed focus on accessibility, drawing on the sort of in-depth quantitative evidence developed by TfN on the overall scale and spatial nature of the problem and, importantly, a deeper qualitative understanding of how poor access to opportunities impacts people's lives and what is needed to tackle these challenges.
The case for re-franchising bus services in local areas rests heavily on giving local authorities greater ability to improve public transport to communities suffering from transport-related social exclusion. However, franchising powers are not sufficient to solve the problem and much greater revenue and capital funding is needed in local transport overall; including more investment in demand-responsive and shared transport services (including DRT bus services, car clubs, and shared bike/ebike/escooter schemes) to fill any gaps in mainstream services.
There is more the article could have discussed on the importance of land use and service planning. Employers, the NHS, local authorities and other service providers all have a role to play in putting facilities in the accessible locations which are well served by public and shared transport services, and active travel. Digital access to services can also be part of the solution, if those communities have appropriate digital connectivity, devices and skills.
There is a huge opportunity in the next round of local transport plans and local plans for authorities to set out co-ordinated packages of short-, medium- and long-term interventions to improve accessibility for those communities most at risk of transport related social exclusion.
Further Government action is also urgently required to deliver the commitments in the Levelling Up UK white paper.

Nicola Kane has recently joined the Steer consultancy as a director with a particular responsibility for public sector transport planning work in the north of England. She was previously head of strategic planning, insight and innovation at Transport for Greater Manchester where she led on the development and delivery of the Greater Manchester Transport Strategy for 2040.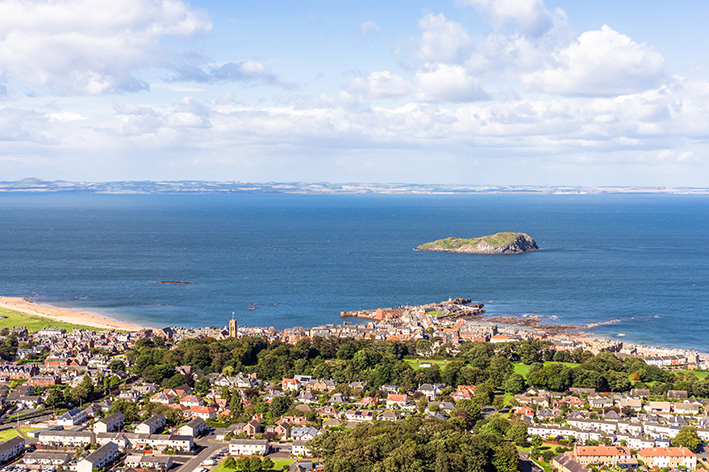 By Stephen Joseph OBE, Transport policy consultant and chair of Smart Transport
As this article says, the work on transport-related social exclusion by Transport for the North (TfN) and its consultants is very welcome and timely, given the pressures on the cost of living and on Government spending.
The research identifies places and people at risk of transport-related social exclusion, including coastal communities and previous manufacturing areas as well as rural areas.
As those quoted in the article say, this will require a different approach to transport issues and to transport funding and business cases. For example, the elderly people on the on-demand bus in Swaffham who previously would not have travelled would not have appeared in any transport model or business case, because, by not travelling, they simply didn't exist.
Releasing this 'suppressed demand' has large economic and social benefits – reduced demand for home care, reduced isolation and loneliness and, in some cases, more access to jobs
and education.
But there has been very limited research to quantify such benefits, partly because they tend to fall elsewhere, in health and social care budgets for example (this is work I and colleagues at the University of Hertfordshire Smart Mobility Unit have been promoting).
The TfN research also identifies 'forced car use' – people who run cars even though they can't really afford them. Others have noted this, but the current cost-of -living crisis is putting heavier pressure on household budgets. A recent survey by the Institute of Advanced Motorists found that many motorists had changed their travel behaviour; some were walking and using public transport more and some were driving more slowly and economically to save fuel.
The 'total transport' pilots run a few years ago tried to address this by bringing together the various transport funders – NHS non-emergency patient care, social services, education etc. – into partnerships, but it proved difficult to engage other services, despite the potential for savings.
The value of this report could take two forms. One is for the Government to take it seriously and give more support to the kinds of interventions and measures TfN and other sub-national transport bodies are proposing. This is not just about money, important though that is, it's about (among other things) getting regulations right, so that, for example, the Cornwall approach where bus operators accept each other's tickets is spread more widely, and new forms of mobility services are brought together.
It's also about breaking down silos, so the money that does go into transport services in these areas is used to best effect, with specialist services becoming mainstream.
Second, local authorities can use the tools developed for this study as part of their local transport plans, identifying the levels of transport-related social exclusion in their areas and coming up with plans to address it.
But maybe we need to think bigger.
Other countries have made significant cuts in their public transport fares. Germany experimented with a €9 (£7.90) fare for all local public transport (its replacement at €49 – £43 – a month is still much cheaper even than Cornwall's reduced fares or to £2 capped bus fares coming in January). Meanwhile Spain, Austria, Italy, Ireland and other countries have reduced public transport fares for some of their citizens. Places such as Estonia, Luxembourg and some French towns have made public transport free.
It can be argued that funding would be better put in to more services rather than cheaper ones – or into support for other forms of mobility such as e-bikes. But at least places are trying out ways to help those on low incomes – it will be good to see any results from the Cornwall, Hertfordshire or Norfolk projects mentioned and whether these help overcome transport-related social exclusion.
Stephen Joseph is a transport policy consultant, specialising in urban and local issues and in smart transport. He was chief executive of Campaign for Better Transport (formerly Transport 2000) from 1988 to 2018. He has been a visiting professor at the University of Hertfordshire's Smart Mobility Unit since December 2018, having received an honorary doctorate from the University in November 2010. At present, Stephen is a trustee and chair of the Foundation for Integrated Transport. He is a director of the Transport for New Homes project, which the Foundation established. He also chairs the Smart Transport board and is an adviser to the Rail Devolution Network. He was awarded the OBE (Order of the British Empire) in 1996 for services to transport and the environment.