"I think that they (e-scooters) can play a very important role, not so much in the short term to encourage modal shift away from the car, but in the longer term as part of a less car-dependent transport system. They will play a very important role for certain groups of people, mainly younger generations, to delay the onset of car ownership or perhaps prevent car ownership altogether."
The above was part of a submission to a Parliament Transport Select Committee hearing made by Jillian Anable, professor of transport and energy at the Institute for Transport Studies (ITS), University of Leeds.
It was one of a number of statements put forward to extol the possible virtues of e-scooters.
While the automotive industry inflates the size of cars with each new model year – and electric vehicles (EVs) are no exception – the carbon budget and the safety of our road network dictates that we look for smaller, lighter vehicles for personal transport. The smallest of these is the electric kick scooter.
The select committee hearing also heard from University of Salford research fellow Graeme Sherriff, who said:
"E-scooters are an affordable and accessible mode of transport and can be combined with other modes of transport."
Rachel Maclean MP, then Under-Secretary of State for Transport, added: "At the moment 58% of car trips are less than five miles; 24% of car trips are less than two miles. In an urban environment where more than 40% of urban journeys are less than two miles, we believe there would really be a significant benefit in providing this alternative method."
However, e-scooters hold possibly the most uncomfortable spot on the transport hierarchy. They are, indeed, affordable (e-scooters start at £150, a small percentage of the cost of an e-bike) and have many advocates. However, they are, with the exception of a limited number of rental trials, illegal if ridden on public roads or pavements in the UK.
Even more uncomfortable, is that it's legal for retailers to sell e-scooters despite it being, in the main, illegal to ride them.
This means there is an estimated half-a-million-to-a-million legally purchased e-scooters which may be being illegally ridden on roads and pavements.
Some police forces are active in enforcement and raising awareness around their use. The Metropolitan Police, for example, seized more than 3,600 privately-owned e-scooters in 2021.
To add to the confusion, the legal hire and use of rental e-scooters was announced in 31 trial locations across England in March 2020, in both urban centres and some more rural areas.
The schemes began in September 2020 and have been extended to this November.
It's fair to say that enthusiasm for e-scooters has emerged in the trial areas.
Three areas close to the Solent hosted fleets totalling more than 1,800 e-scooters by the end of November 2021 and surveys suggest that at least 40% of the trips made by them would otherwise have been undertaken by car or taxi.
The trial in Nottingham includes take-home e-scooters in addition to the on-street rental and reports positive feedback on cost and journey time savings from key workers who have taken up the exclusive hire offer (for instance, NHS test and trace workers).
The UK city trials of rental e-scooter fleets are only possible under strict conditions – including the rental fleet operators agreeing to extensive data sharing.
By contrast, the legally precarious and unregulated status of privately-owned scooters means there is little data collected apart from those seized by police or involved in official records by way of hospital admission or motor vehicle insurance claim.
With the disparity in available information, it is difficult to see clear patterns emerge from the vast 'grey' fleet of e-scooters about which we know relatively little, and the relatively tiny fleets of shared e-scooters which are both regulated and intensively monitored.
Aside from the trial areas, the UK remains the last European country where the use of e-scooters remains illegal outside use on private land. While legal in other countries, they are often subject to some licensing or regulation, for instance speed restrictions or the types of road they are permitted to roll on.
Some countries, such as Germany, require riders to have insurance.
This outlier status is contributing pressure for change.
The Transport Select Committee enquiry into e-scooters in 2020 prompted a general expectation that trials of e-scooters would lead to a process of legalisation.
Meanwhile, the police are under pressure, obliged to enforce the law in the face of a huge volume of e-scooter sales while, simultaneously, being questioned over allocating resources to policing a mode where the potential for harm, relative to road traffic offences involving bigger vehicles, is much less significant.
The global context, with the need to downsize vehicles in general and switch to active travel wherever possible to achieve net zero is also, increasingly, pressing.
There are a host of tiny EVs which do not easily fit into the vehicle licensing framework, but which would provide a choice of smaller, lighter, less carbon-intensive solutions for personal travel and micrologistics.
The impact of resizing the national fleet away from increasingly engorged SUVs would be to reduce car dominance on the streets, cutting road risk as vehicles become smaller and lighter, freeing up road space and parking.
Micromobility miscellany
The UK has embraced e-bikes and, with e-scooters potentially being legalised, it is also time to look at clarifying and simplifying the law around the huge range of micro-vehicles that fall between the cracks of current UK transport regulation.
These range from vehicles based on a skateboard or a pair of roller skates, all the way up to lightweight, speed-restricted electric cars and tiny vans.
The micro end of micromobility includes scooters, skateboards and unicycles. Powered versions of these are widely available and are classed as unregulated motor vehicles.
Electric skateboards, hoverboards and electric unicycles (EUCs) all fall into this category, along with electric kick scooters (save for the rental scooters in official trial areas). They may have a whiff of novelty, but some of these vehicles have gained significant traction in other countries, such as EUCs have in Thailand.
The next size up are e-bikes and seated e-scooters. Pedal-assist e-bikes have type approval in the UK and are legally treated as bicycles, provided they are limited to 15.5mph and the rider is aged 14+. They're now an everyday sight on our roads and cycle paths.
Some countries – for example, Germany and the Netherlands – also have an additional "speed-pedelec" category, which permits top speeds of 28mph. In the UK, these are classed as electric mopeds and must be taxed, insured and registered. Confusingly, for what is, essentially, a fast e-bike, they also have to undergo vehicle test centre MOTs.
The electric moped category also includes throttle-only three-wheelers like the Honda Gyro E, up to a maximum power output of 11kW (equivalent to 125cc). At this size, vehicles start to include weather protection. As well as covered electric scooters, there are enclosed four-wheel delivery vehicles such as the EAV 2Cubed, which is, technically, an electric cargo bike.
Finally there are quadricycles – tiny electric or diesel cars designed mainly for urban environments. These can be driven with just a provisional licence, provided they fall below a certain weight and top speed.
The Renault Twizy is perhaps the best-known of these, although the UK version has to be driven on a full licence due to its 450kg weight. The new Citroën AMI also exceeds this weight limit and hasn't launched in the UK yet, despite a good deal of interest and an attractive price tag.
There are even miniature 'vans' similar to those used by the French postal service – essentially a mini milk float.
Anyone wanting to try these novel vehicles in the UK needs to stick to private land, or negotiate a minefield of insurance and regulation to avoid a fine and driving licence penalty points.
Which means that, at present, uptake in the UK is limited, but with plenty of potential for growth. The success of e-bikes and the increasing interest in e-cargo bikes shows that a supportive framework can trigger widespread adoption of a previously novel mode of transport.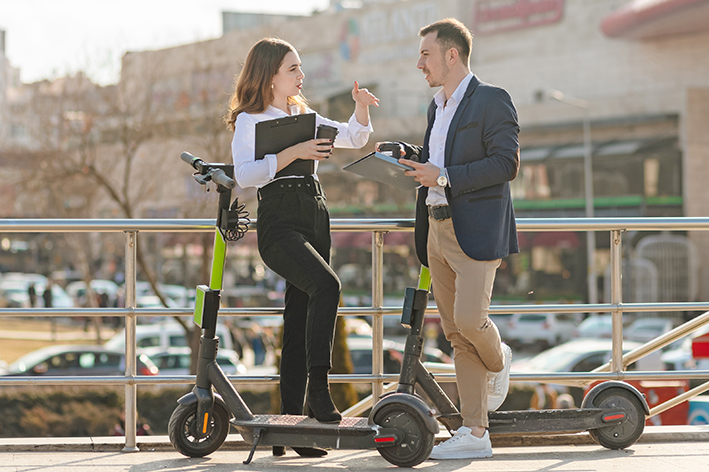 E-scooter – the start of legalisation?
Trials of e-scooters were accelerated by the Department for Transport (DfT) to support a 'green' restart of local travel. Applications were invited from local authorities before August 2020. There was a certain degree of expectation that this would inform future regulation and lead to full legalisation.
Authorities wishing to run trials applied to the DfT for permission and procured operators to hire fleets within trial zones. Trials had to meet a set of minimum standards, both for vehicles and also for the data shared with the authority about the operation and the trips made.
Even in the trial areas, e-scooters are still classed as motor vehicles, meaning users need a full or provisional driver's licence. They must be ridden on the road and cycle paths (not on pavements).
In addition, e-scooters are banned from trains and buses in London due to risk of battery fires. Because they are motor vehicles, riders can receive points on their driving licence for using e-scooters irresponsibly. Equally, licence holders can be given penalty points for lending their licence to someone else to use to hire a scooter.
In general, trials have been fascinating and exciting for those involved. It's not often that an area gets to introduce a whole new mode of transport or that observers are able to see the trips people are making in such detail.
One of the biggest trials, in Bristol, has seen more than six million rides in a year. The area covered is relatively well served by cycle infrastructure, reducing the need to take them on road. Nevertheless, users reported that the initial 10.5mph speed limit at launch felt very slow if they did take to the road in traffic, particularly at stress points like roundabouts. It was later increased to 12.5mph following support from scooter makers Voi and Avon and Somerset Police stating that higher speeds would improve safety on busy roads for e-scooter users.
London schemes – with three operators – had seen more than half a million trips by February 2022. Of these, thousands used the operators' discount schemes which make the rental vehicles more affordable for people on low incomes or with disabilities.
Despite enthusiastic use, the two major issues facing e-scooters are the perennial questions of parking and safety.
Parking
Scooters, if not stored in parking zones, form street clutter which makes it difficult for pedestrians to navigate their route, and in particular those with mobility issues, using wheelchairs or with no or partial sight.
The obvious solution is to reallocate some car parking spaces to scooter parking, however, this obvious solution amplifies some of the structural governance issues around the trials (and transport more generally).
While the trials were made possible by Government legislation, they were run by regional and area transport authorities which procured operators and issued permits.
However, the use of the highway and parking is generally the remit of the local authority. So, the allocation of space – for instance to create tidy parking areas – is not necessarily within the control of the transport authority and even within local authorities requires teams with different priorities to agree.

Safety
Using e-scooters is not without risk. There have been several fatalities in the UK involving their use. The small footprint and nimble profile of scooters, combined with the acceleration that electric vehicles are noted for, makes them quite different to ride when compared with any other form of transport.
The minimalist design offers no protection from other road users and only sturdier models have suspension to protect riders from bumps.
Rental operators, generally, offer online training (the timing of the scooter trials during Covid lockdowns made in-person training much more difficult) but it's up to riders how much they take up.
Anecdotally, the learning curve for new users appeared quite steep with accidents being more likely within the first three rides.
However, the International Transport Forum Safe Micromobility report of September 2020 set out the relative risks in context, saying: "A trip by car or by motorcycle in a dense urban area is much more likely to result in the death of a road user – this includes pedestrians – than a trip by a Type A micro-vehicle.
"A modal shift from motor vehicles towards Type A micro-vehicles can thus make a city safer. A shift from walking to Type A micro-vehicles would have the opposite effect.
"The very limited available data reveals similarities and differences between e-scooters and bicycles in terms of risks. A road fatality is not significantly more likely when using a shared-standing e-scooter rather than a bicycle.
"The risk of an emergency department visit for an e-scooter rider is similar to that for cyclists. Two studies, however, found the risk of hospitalisation to be higher with e-scooters, which calls for further investigation."
However, when accident data in the Solent trial was analysed, the conclusion was that in the UK there is no current method for comparing accident data with other modes because the e-scooter accident data is self-reported in the app (and rarely reported to police) and this accident data is not at all comparable with official KSI (killed and seriously injured) data. The Solent studies suggest that it's currently impossible to say whether, for instance, e-scooter users are more, or less, prone to collision than cyclists.
Another factor is the disparity between private and rental scooters. While rental fleet is constantly evolving to increase safety and durability, privately-owned e-scooters are of varying quality.
The irony of the grey area they occupy is that there are no vehicle type standards, all are equally illegal when ridden on roads or pavements. While sturdy versions are available (at a price) the possibility that they might be confiscated may well influence choices towards the cheaper end of the market, meaning people are riding much more vulnerable vehicles.
In addition, behavioural aspects may come into play. Fred Jones, regional general manager at Tier, which is part of the trials in York and London, says: "What's clear is that the majority of anecdotal issues of safety and concern is almost exclusively with the private side.
"If someone's willing to do something illegal, they may have a greater disposition to do something irresponsible when riding them."
Environmental considerations are, undoubtedly, factors, with infrastructure contributing to collisions with motor vehicles and poor road surfaces (potholes and similar) a factor in single vehicle accidents.
Regulation?
There is a strong argument that shifting from a blanket ban to regulation would improve safety and policing. Rather than the 'anything goes because it's all equally illegal' approach by e-scooter sellers, type approval would ensure minimum vehicle standards are met.
While Government data on the trials remains under wraps (an interim report due to be published by the DfT showing data from the trials has not been released) other organisations have looked at the context of scooter use and made recommendations.
The Urban Transport Group (UTG) ran a series of workshops for members – larger transport authorities in England and Wales – and published a report named The future of e-scooters – what powers do cities need and what standards should be set?
While it focuses on city rental fleets, it notes that the regulatory framework for e-scooters needs to view both private and rental fleets as one market to provide clarity for police and public across the country.
The Urban Transport Group recommendations:
■ Local areas need to be given responsibility for regulating the micromobility rental market. Practically, this means that strategic transport authorities should take the lead, tailoring schemes to local conditions while covering areas big enough to include viable journeys.
■ This would require a new national enabling framework to provide strategic transport authorities with powers to regulate micro­mobility rental services.
■ An essential detail is that all schemes should be required to meet minimum data-sharing requirements.
Besides the recommendations for rental fleets, the UTG also set out recommendations for 'rigorous construction and technical standards' at national level.
The current trials specify regulation on many aspects of the vehicles which should be applied broadly in the event of legalisation: speed, power, brakes, lighting and reflectors, the method of acceleration, tamper-proofing, audible warnings, number of wheels and alignment, size and weight, handle bars, propulsion type, stability, seats, on-vehicle certification, product/electrical safety, stands and towing.
In addition, it recommends taking into account other factors in any legislation, including: obsolescence, durability, lifetime carbon footprint, suspension, wheel size and type, the ability to be stopped by the police and type approval.
There are numerous research programmes looking at safety improvements, from developing warning sounds to studying braking. Within a regulatory framework these improvements can become incorporated and required in e-scooters.
It's also clear that, with many other small vehicles potentially available to reduce our transport footprint (both physical size and environmental impact), regulation needs to ensure that it also makes provision for the broader category of micro-vehicles.
How dangerous are e-scooters?
The Parliamentary Advisory Council for Transport Safety (PACTS) recently published a report titled The safety of private e-scooters in the UK, which collates crash data from police, insurers and media reports. For anyone who wants private e-scooter ownership to be made legal in the UK, it's a troubling read.
The report focuses on private e-scooters, although it does include some crash data relating to public schemes.
The PACTS report claims that incidents involving e-scooters are under-reported, due to the lack of a designated vehicle type for e-scooters on police accident reports.
It found 877 casualties relating to e-scooter use in 2021, including 11 fatalities (for context, the overall number of road casualties of all severities in the UK was 119,850, including 1,390 fatalities in the year ending June 2021, the vast majority involving a motor vehicle).
More than 50% of people injured were under the age of 30 and 76% of those injuries were to riders. Single vehicle collisions were the most common type, but pedestrians were injured in around 15% of crashes where road user type was recorded.
Incidents involving private e-scooters accounted for 69% of casualties, hired e-scooters 15%. In areas with e-scooter trial schemes, most injuries occurred in connection with these.
The report also notes that 38% of injuries were serious, with head injuries accounting for many of these.
There were also 64 claims to the Motor Insurance Bureau for injuries caused by uninsured scooter riders.
These statistics indicate serious safety issues, but do not shed much light on the environment in which e-scooters are typically used in the UK, or who is at fault in collisions.
The report calls for a public information campaign around illegal e-scooter use, enforcement action by police, and action against retailers.
More constructively, it recommends the adoption of standards if e-scooters are legalised (a new transport bill is likely to cover this) including maximum speed and power ratings, minimum wheel size and front and rear brakes. If the UK e-scooter market moves towards safer products with more features, it should please both e-scooter sceptics and e-scooter evangelists.
---
Peer reviews
Kit Allwinter, active travel policy officer, West Yorkshire Combined Authority
E-scooters are most definitely here to stay and, while the nature of their legality is causing a myriad of issues, they pose an interesting opportunity just the same.
What their final role in the transport hierarchy will be is still fuzzy around the edges (are they an alternative to walking and/or a range extender for public transport? How do they compare with e-bikes?) and their value is still being determined (are we really seeing modal shift from drivers? Is their popularity just because of their novelty?) but these questions will be answered in the fullness of experience.
What we do know already is that the emergence of a new mode has potential to open up a whole range of new trips and provide another string to the bow of alternatives to the long-reigning jack-of-all-trades, the private car, provided we don't crush it under regulation.
When one considers the full range of elements being considered for regulation, it is a long list that may potentially straitjacket the innovation and range of vehicles in this nascent, new sector.
That is not to say that we shouldn't regulate some of these things, because they aren't regulated in cars, but, instead, that we should look into broadening that regulation to include all sorts of mobility – including existing modes.
Electric cars can accelerate to dangerous speeds in the blink of an eye and social media is awash with clips of Tesla owners whooping as they blast their two-tonne vehicle from 0-100mph in less than eight seconds. Putting those electric vehicles (EVs) in town centres without restrictions is vastly more dangerous for both drivers and innocent bystanders than ploughing an e-scooter into a wall at 12mph – an experience I have regrettably and recently explored in Cambridge.
If we regulate e-scooter speeds, then with Intelligent Speed Assistance now mandatory in cars in Europe, let's take advantage to enhance the safety of our most dangerous and numerous vehicles by bringing them more firmly into the regulatory fold.
What is vital is that we take advantage of this moment, of the birth pangs of a new mode, to reconsider just how we regulate transport, what we want transport regulation to do, and what sort of modes we want to shape our future around.
We should design any e-scooter legislation to help activate the full gamut of light EVs mentioned in the article, from quadricycles to unicycles, and to help them move everything from people to goods to food deliveries and flowers quietly and safely around our streets.
Let's embrace the opportunity and let a thousand vehicle types develop to fill the niches of the modern economy and our varied geography, rather than restricting the sector now in a panic about mandatory helmets and wheel size, leaving us reliant on enormous electric vans and cars for getting around our towns and villages, locking in many of the disadvantages of our current car-based system for another generation.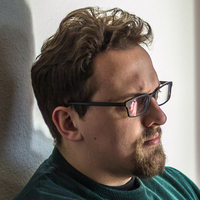 Kit Allwinter works closely with authorities seeking innovative and effective ways to encourage uptake of sustainable and active travel choices, including shared mobility. Working across urban design, freight movements and passenger networks, he has wide knowledge of modern mobility.
Stephen Edwards, interim CEO, Living Streets
As this article explains, we are facing a situation where the number of private e-scooters being used illegally on public roads and pavements is increasing dramatically.
As the charity for everyday walking, Living Streets' view is that the Government must instruct police to enforce the law or change the transport system and regulations to ensure the safe use of these vehicles on the public highway. A 'laissez-faire' situation is not sustainable.
Under no circumstances should e-scooters or e-scooter parking take up pedestrian space. It is imperative that e-scooters and pedestrians are segregated. E-scooters must not be allowed on footways or footpaths – neither should they be permitted on shared use routes as this is also potentially hazardous.
The article rightly highlights "troubling" safety concerns about private e-scooters. The fact that e-scooters can be fast, powerful, quiet and less stable than bicycles can create risks.
The poor state of our roads combined with high levels of traffic mean we do not have the right infrastructure in place to support e-scooters. This will lead more people to scoot on the pavement, because they are scared to use the road – causing alarm and potential danger to vulnerable pedestrians.
The solution is to aim to reduce overall levels of traffic – with the priority being to shift short car journeys to truly active walking or cycling.
E-scooters can also clutter the pavement. The pavements in many towns and cities with dockless hire schemes have become littered with e-scooters, causing obstructions and hazards, particularly for the visually impaired.
Parking for e-scooters must be placed in the carriageway and not take space away from pedestrians, with parking spaces reallocated if necessary.
The article includes a quote from a report by the International Transport Forum, which says: "A modal shift from motor vehicles towards Type A micro-vehicles can thus make a city safer. A shift from walking to Type A micro-vehicles would have the opposite effect."
This is an important point. Not only would a shift from walking and wheeling to e-scooters make a city less safe, it would also negate the other benefits of walking and wheeling, such as for physical and mental health.
Graeme Sherriff of the University of Salford refers to e-scooters being used as part of a mix. This can help decarbonise transport – although it is important to recognise the environmental and social costs of e-scooters e.g. lithium mining, electricity consumption and battery life.
It is essential that e-scooters don't replace walking. We need a shift from messaging which says that e-scooters can be used for the 'first and last mile' of a journey (i.e. before and after public transport). These are distances that can – and should – be walked or wheeled if possible.
Walking every day, local journeys is healthier, cheaper (free), more energy efficient, more space saving and produces zero emissions.

Stephen Edwards joined Living Streets in December 2018, becoming interim CEO in July 2021. His career has been focused on advising charities, companies and trade associations on their public relations and communications strategies. He has a wealth of education experience as chair of governors in a North London Primary School and has been trustee of a number of small charities.
Kate Morris, head of transport planning, Leeds City Council
The author raises a number of points pertinent to the challenges faced by local highways authorities such as Leeds. As Leeds strives to be 'a city where you don't need a car', micro-mobility provides another viable alternative to the car and should have a place within our transport hierarchy as it offers a cheap, quick alternative for shorter trips.
The challenge, as outlined, is the legislative framework that this sits within and ensuring that e-scooters do not compromise the safety and viability of other alternatives such as walking and using pedal cycles. Of particular concern is how they interface with user groups such as the blind and partial sighted as set out in the advice provided by the Royal National Institute of Blind People.
Under our road safety statutory duties, new Vision Zero approach to road safety, and as part of our Best Council plan, and also the Leeds Transport Strategy we want Leeds to be a safe city, with safe travel and safe use of the highway.
We also want to embrace technological advances and offer choice to our residents, workers and visitors. In addition, we have invested significantly in high quality, segregated facilities for cyclists across the city and optimising use through the permitting of modes, such as e-scooters, could be one approach to achieving this. Under current trials only cycle lanes rather than tracks can be used. With the establishment of Active Travel England and the further promotion of segregated facilities it is imperative that all designations of 'highway' are reviewed to ensure that infrastructure use is optimised.
Leeds expressed an early interest in being involved in the trials. However, due to the challenges around the designation of cycle tracks and other associated factors we felt unable to actively participate. We are, however, watching with interest to understand if they will provide an answer to some of the challenges we face:
■ The identification of a legislative framework that provides clear guidance around where and how e-scooters can be accommodated within the highway such that we are able to deliver on our road safety statutory duties;
■ An ability to legislate for both regulated hire schemes and privately owned e-scooters;
■ Buy-in from partners such as the police to ensure the above can be enforced and non-compliance results in meaningful deterrents for repeat offence;
■ Appropriate regulation to ensure manufacturers, sellers and owners take a greater acknowledgement of the role of the e-scooter as a transport mode and potential for harm and conflict as they use them on our highway; and
■ Lastly, how they are safely and securely accommodated within the highway, be that on street or within the pavement.
In developing a better understanding of how to accommodate e-scooters it will be important to have solutions to the above that are applicable to all areas and users.
Accommodating e-scooters within a core city centre area brings different challenges to district centres and rural settings.
Drawing on best practice from schemes outside the UK will also help move the agenda forward – for example, the current scheme in Auckland helps to safeguard against multiple scooter/bike operators dumping scooters on our streets.
Safety of both the user and others also needs careful monitoring and evaluation, yet another instance of illegal use resulted in the rider of an e-scooter losing control and falling while travelling in a cycle lane on the Leeds highway recently.
Currently this will not be fully captured in the collision data as there is no category. As we embed our Vision Zero strategy this needs to change as part of the new CRaSH system (STATS19) to ensure we have the data to evidence, review and enhance provision to deliver a safe network for all users.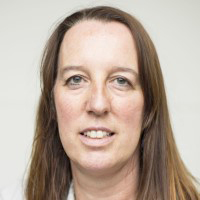 Kate Morris heads transport planning at Leeds City Council. Prior to joining she was a director of Transport Consulting Sector across EMEA for Aecom. She has worked in transport for more than 30 years in both private and public sectors.
Steve Chambers, director, Transport for New Homes
This piece gets to the nub of the problem of e-scooters or, more accurately, the failure of governance. They are an emerging and popular form of mobility that regulation has failed to keep up with.
But the prize for fixing this problem is tantalising. The £150 e-scooters, or access to hire schemes, could delay or reduce car ownership by converting some of the 58% of car trips that are less than five miles and, more likely to my mind, many of the 24% of car trips that are less than two miles.
The role of regulation is to tell riders where they can and cannot be used. The million or so privately owned e-scooters are currently prohibited on the pavement and in the carriageway. Restricted to use on private land only. For hire vehicles they are prohibited on the pavements, but allowed in the carriageway within the trial areas.
E-scooters are popular, as the public trials of hire schemes have shown. Six million rides in a year for the Bristol scheme alone is impressive. The statistics for mode shift are also encouraging, showing trends such as 40% of trips made by e-scooters would otherwise have been made by private vehicle.
E-scooters came on the scene when I was at Living Streets. Like hire bikes, we were concerned that precious pavement space would be taken up by inconsiderate parking. But, as this article points out, the adoption of scooters for short journeys could reduce the burden of increasingly large private vehicles on the roads, with their associated pavement parking and other safety concerns.
But safety is a concern for e-scooters, as the article notes. I would argue this is part of the failure of regulation. If e-scooters were properly regulated, manufacturers could be given guidance on good design and required to implement safety features. It is noted that most injuries are related to unregulated private vehicles and not hire vehicles.
The issue of police enforcement is worthy of particular scrutiny.
Not mentioned in this piece is the uneven hand of policing, with a disproportionate number of black people using e-scooters stopped in London. It is vital that regulations do not create opportunities for discrimination through requirements such as wearing helmets that are likely to be flouted.
Putting the burden of compliance on makers, for example, by limiting speeds or wheel sizes, would be a more equitable outcome.
Legislation needs to happen soon. The UK is lagging behind Europe and much of the world. As time goes by more e-scooters are being sold that might fall foul of upcoming regulations.
Many of the costs of e-scooters result from a lack of proper governance and regulation. But the failure to regulate properly is also holding back the potential benefits.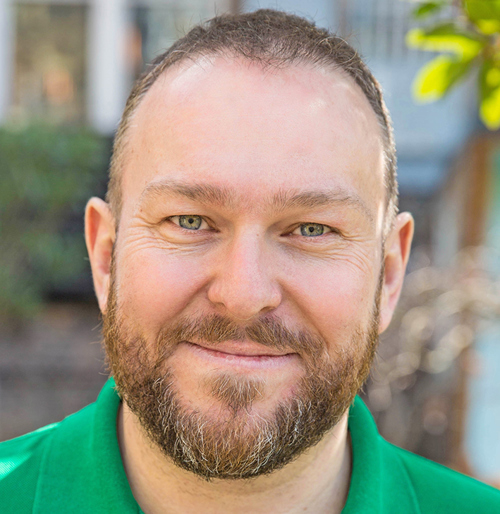 Steve Chambers is a sustainable transport campaigner at Transport for New Homes and previously at Living Streets and Campaign for Better Transport. He is a lecturer in sustainable transport and mobility.