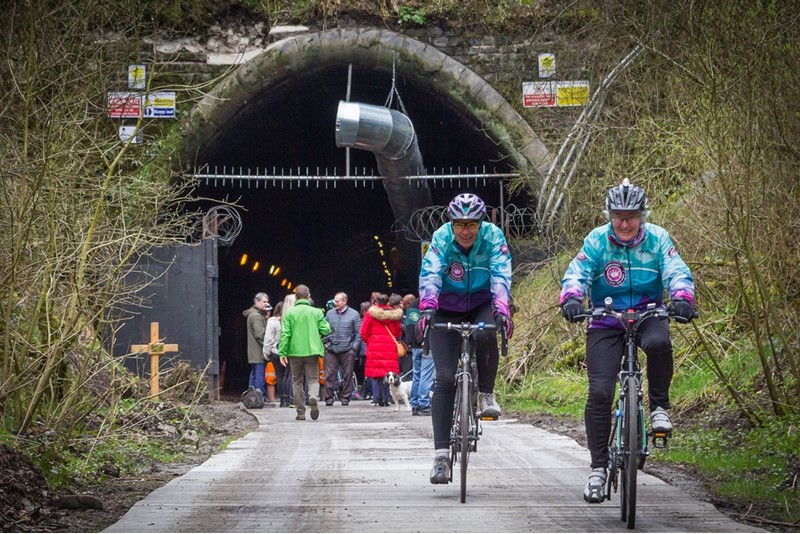 The Queensbury Tunnel between Bradford and Halifax in West Yorkshire is an abandoned railway tunnel which is currently unused with plans made to partially infill it.
Meanwhile campaigners – backed by cycling, environmental and heritage groups, and the neighbouring local authorities – want to see the 1.4-mile long Victorian structure repaired to form part of a greenway connecting two of Yorkshire's biggest populations.
Delivering this link would create an active travel corridor in an area that embraces cycling despite the weather (and the hills) and enable a much wider group to enjoy walking, cycling and wheelchair-accessible travel.
There are several challenges which would need to be overcome to put this heritage structure back into commission. However, with the A14 experience to point to, they are not insurmountable.