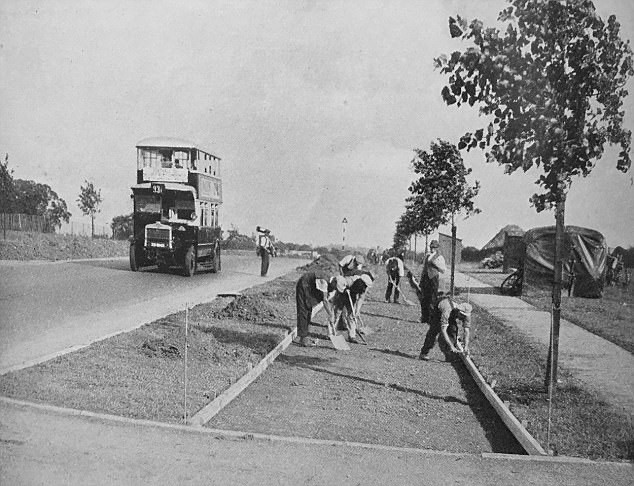 Between 1937 and 1940 the Ministry of Transport only gave grants to local authorities for arterial road schemes if they included nine-foot-wide cycleways both sides of the road.
More than 300 miles of these cycleways were built during this time.
According to research by author Carlton Reid and transport planner John Dales some of these cycleways still exist (but are believed, wrongly, to be 'service roads'); others have been grassed over (but their concrete surfaces probably remain). Many are not marked on maps as cycleways (or considered to be such by local authorities).
Bringing these lost cycle ways back into service would rapidly expand cycle infrastructure in the UK and help provide arterial cycle ways connecting towns and cities.
Reinstalling them without interrupting service on the arterial roads they follow would be an appropriate application of learning from the A14.